&version;
A so-called trendy birdie told me that any food that is made with salted egg yolks has been the latest in-thing in Singapore and Malaysia these days. Tweet tweet...
Hence, we have been seeing food like salted egg yolk fried chicken, salted egg yolk fries, salted egg yolk lava egg tarts, salted egg yolk ice cream, salted egg yolk pasta, salted egg yolk waffles, salted egg pineapple tarts, salted egg yolk pizza ... and the latest I heard was salted egg croissants!
No doubt that the list will go on and on. All because the addition of the sweet, salty and umami-tasting salted yolks can enhance most food to another unique dimension... telling our taste buds that this is so yum and we want more!
When I saw Lena from Frozen Wings baked these salted egg yolk cookies a couple years, I knew immediately that these salted egg yolk butter cookies are so yum and it is such a shame that I have not bake them earlier...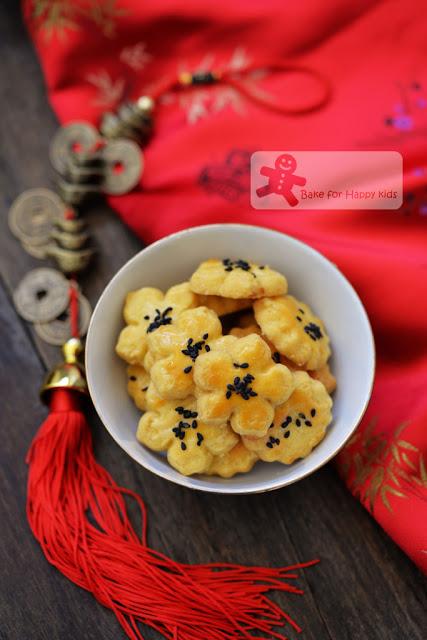 Melt-in-your-mouth Salted Egg Yolk Cookies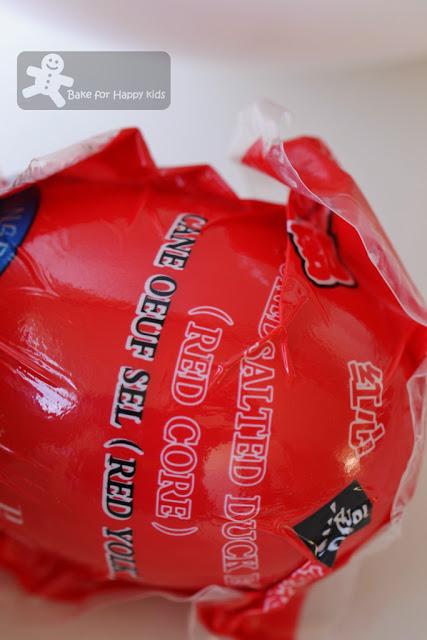 To bake salted egg yolk cookies, I need salted duck eggs!
This is the pre-cooked kind that I have used.
You can use the regular duck eggs and don't have to use the red core kind.
I prefer to use this because I like its more intense color.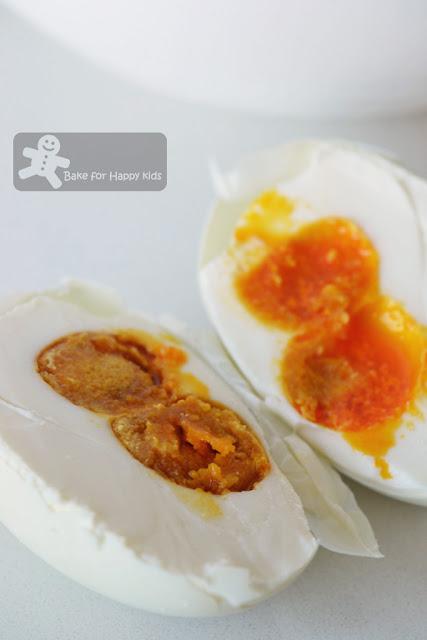 I'm the lucky gal today!
I found a double-yolk egg!!!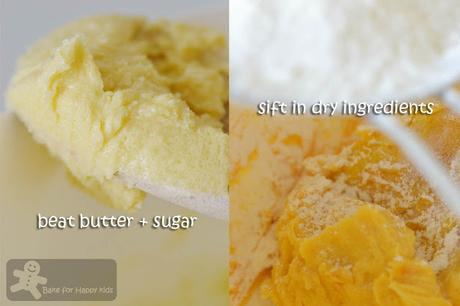 Baking these cookies is easy. All I have to do is this...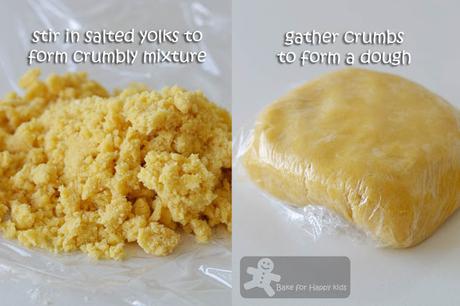 ... and this and the dough is ready to roll after chilling.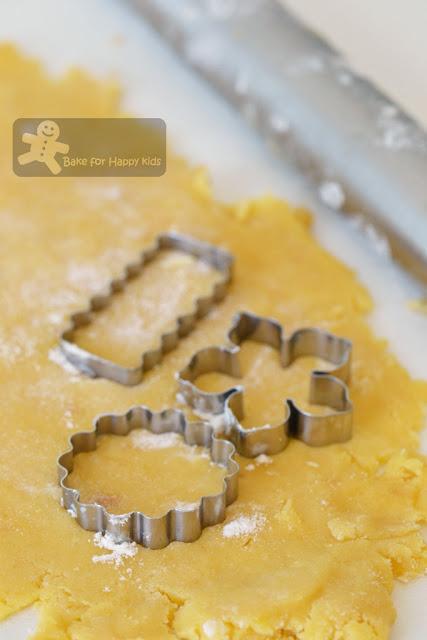 The dough is pretty easy to handle and there is no problem at all rolling and cutting the cookies into shapes.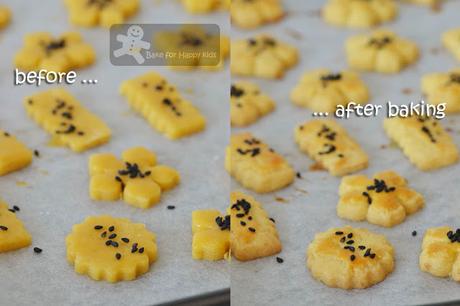 I can bake many of these little cookies with this recipe.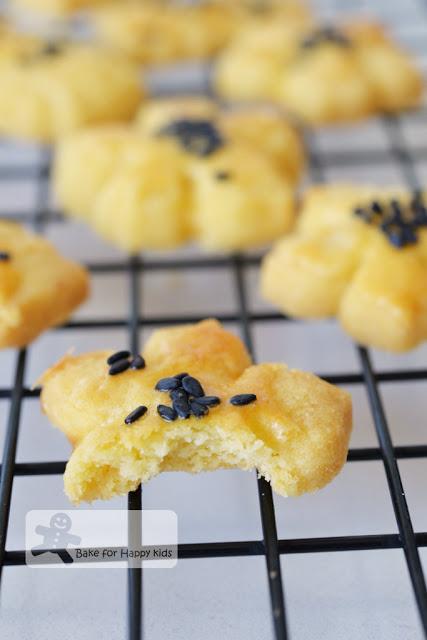 ... but they are never too many to eat :p
Sweet, buttery, a little salty and melty... Every mouthful of these salted egg yolk custard-like cookies are so yum that it is very hard for us to stop munching on these :p
Hope that you will enjoying baking and munching these cookies too for Chinese New Year.
Here's the recipe that is mostly adapted from Frozen Wings
Makes about 60 very small one-mouthful size cookies
85g butter, softened at room temperature
40g caster sugar
2 cooked salted egg yolks, mashed (one of mine is double yolks but they are very small :p)
125g all purpose flour
10g corn flour
1/8 tsp baking powder
1 egg yolk, lightly beaten to glaze
black sesame seeds to sprinkle
Using a wooden spoon or an electric mixer, beat butter, sugar and salt until light and fluffy. Sift flour, corn flour, baking powder into the butter mixture and use a spatula to mix until the flour mixture is totally absorbed into the butter mixture. Then stir in the mashed salted egg yolks and gather the crumbs to form a soft pliable dough. Wrap dough in cling film and allow it to rest in the fridge for at least 30 mins.
Line baking trays with baking paper and preheat oven to 170°C
Place dough on a lightly floured surface to roll into 3 mm thickness and cut them into shapes using your desired cookie cutter. Brush the cookies with egg yolk and sprinkle sesame seeds on them and bake for 15 mins or until golden brown. Allow the cookies to cool slightly on the baking trays for 10-15 mins. Transfer them onto a wire rack and allow them to cool completely.
Happy Baking
Please support me and like me at Facebook...
This post is linked at Cook and Celebrate: Chinese New Year 2016 hosted by Yen from GoodyFoodies, Diana from The Domestic Goddess Wannabe and Zoe from Bake for Happy Kids at here.