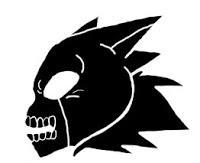 The Mellow Monday is something even I look forward to every week. Always makes me feel relaxed listening while I light one. :)
Per usual I put up some hip hop to start the MM.
Gym Class Heroes - Ass Back Home (feat. Neon Hitch)
Camp
is out already. Get it!!!
I like his rap, sounds like #realtalk
Childish Gambino - Heartbeat
KiD CuDi
has some unreleased tracks which has surfaced this week!
Kid Cudi- Rain
In other Kid Cudi news. Kid Cudi and
Dot Da Genius
have been making a couple of songs with each other recently.
They decide then, to give themselves another name together. "WZRD" Listen to this track by them.
WZRD - Brake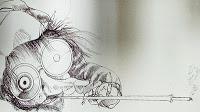 Lupe Fiasco - The End Of The World!
Will.I.Am Ft. Jennifer Lopez, Mick Jagger - T.H.E. (The Hardest Ever)
Jimi Needles - No Diggity Saturday Night (Blackstreet vs Oliver Cheatham)   
Drake - Take Care (Ft. Rihanna)
Florence + The Machine - Take Care (Drake ft Rihanna Cover)
DJ Shadow
  had a remix competition a while back, and it actually brought us some good remixes...
DJ Shadow - Scale It Back feat. Little Dragon (Robotaki Remix)  
Feist - How Come You Never Go There (Clock Opera Remix)
JMSN - Alone (Kno Remix)
Gigamesh needs no introduction!
Citizens! - True Romance (Gigamesh Remix)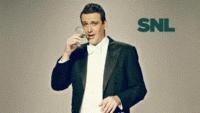 Avicii & Nicky Romero - ID w/ D.A.N.C.E (Acapella) 
From

: ChubbyBeavers
Jin Choi - Half Baked (Maceo Plex Deep Remix)
Justice - Canon (Pyramid Remix)   
Chilly Gonzales - Knight Moves (Pyramid Remix)    
Plastikman - Ethnik (Paco Osuna Remix) [Beatport]
Reggae
Up in the air ft. Mox (Good n Decka Riddim)
Pass Di High Grade ft. Mox (Big Spliff Riddim)
Video: 
MGMT - All We Ever Wanted Was Everything