Back with another Mellow Monday.
There's a lot of tracks this week. Been collecting a lot of mellow tracks. I really want to put it up, but there would be nothing here then!
Now, everything is here :)
Enjoy and chill!
If any of you have any music recommendation for any genre, you could post a comment or
facebook
/
tweet
me about it, I could post it.
I love new music!
The 
♥ 

represents my favs of the post..
Indie =] Nice stuff!
The Color Bars - Mustached Messiah
♥
So,
Asher Roth
signs to
Def Jam
Asher Roth - Common Knowledge
I remember when Phoenix made the song not long ago - 2009. I had already made playlists but I hadn't yet blogged about any of the music I used to find. Now, Covered. 2 Years Later. I am. 
Birdy
has quite a heavy voice. I love it. damn.
Birdy - 1901 (Phoenix Cover)
  ♥

[Amazon]
From: mixtapemaestro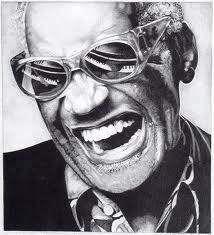 Ray Charles
Chiddy Bang sounds great,
Ray Charles
would absolutely love this song!
Chiddy Bang - Ray Charles [Amazon] 
Youtube
♥
Hudson - Against The Grain  
[Amazon]
There's something about LDL that makes me love her music, and I dunno what!
Kinetics & One Love - Video Games (Remix) (Ft. Lana Del Rey)
♥
The Weeknd - The Morning ft. Kenton Dunson (Chi Duly Remix)
Star Slinger made a Diplo Mix the other day, but it didn't really hit me and I didn't blog it.
But this one is different!
Drake - Over My Dead Body (Star Slinger Jetlag Edit)    
Raff Feat. Kid Sister - Hide N Seek (prod. Sinden & 5kinAndBone5) 
From

: Loudersoft
Keep Shelly In Athens - Our Own Dream (Blackbird Blackbird Remix)
Mansions on the Moon - Desert Island
They are really chilling on this one :)
Washed Out - Amor Fati (Au Revoir Simone Remix)
Nice and Chilly.
Body Language - Holiday (RAC Mix)
You can really get the Hawaiian feel. Relaxing.
Coldplay - UFO (Keljet's Hawaiian Remix)
♥
StrobeHypnoticz
does great in turning the Dubstep to a Mellow feel..
Skrillex - Breathe (StrobeHypnoticz Remix)
♥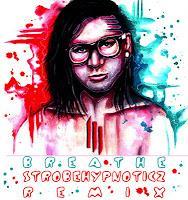 I almost forgot this one. LOVE this!!
Royksopp
's Eple coverred by 3iO,
3iO is not new in the jazz scene!
Royksopp - EPLE (3iO Cover) [Get on Beatport]  
♥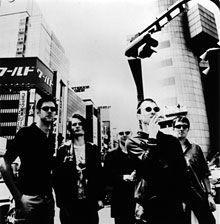 Deadmau5 Covered Radiohead's Song Codex. He didn't Remix it. He Covered it!!
Radiohead - Codex (Deadmau5 cover)   
♥
Reggae
Marcus - Rise Up
Mike Posner Released his "The Layover" mixtape on Sunday(20th) You can download it here.
The Layover Mixtape
Video:
Hudson - Against The Grain
[Amazon]
Video: 
Pretty Lights - "It's Tricky" by Run DMC SSX Remix