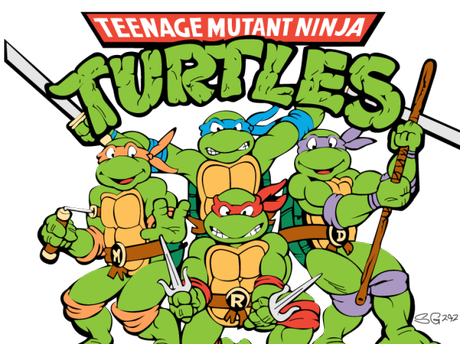 It was rumored a few weeks back that Elizabeth Olsen was in talks to play April O'Neil for the new Teenage Mutant Ninja Turtles reboot. Unfortunately, this is no longer the case. Apparently, Michael Bay reconciled his working relationship with Megan Fox and she has agreed to play the sexy intrepid news reporter (I was hoping they'd go with her scientist depiction, but alas) who allies herself with the turtles. While I suppose the role didn't exactly require someone of much higher caliber, I was secretly hoping that the reboot would revitalize the character and make her interesting (she actually trains under Splinter in order to learn self-defense in some incarnations).
While Megan (we're internet buddies) did venture out to do some other pictures where she was required to play an actual character (This is 40, Friends with Kids), I don't know how much she's grown as an actress because I haven't seen those movies. It is unlikely that they've brought her on board for the purposes I require from this flick, but I will remain horrifically optimistic. The turtles have been making some waves with their new cartoon series on Nickelodeon so I hope they could continue with this momentum and revive their pop cultural relevance to the top of its summit.
Perhaps the real bad news is the fact that the turtles will be recreated through motion capture CGI. I've been a vocal advocate of bringing back the animatronic suits from the days of old, but that appears to be buried in the same lot as Vanilla Ice.
Source: Hollywood Reporter
Written by Daniel Lee
@zombee_f
@2cool4blog
Related Post: 
Elizabeth Olsen in Teenage Mutant Ninja Turtles?