A big thank you to my cooking partner, Jen, for this recipe!  (Visit Jen HERE!)
It's super easy and freezes well.
TO MAKE ONE DINNER:
1 pkg of Turkey Sausage or Kielbasa
An assortment of peppers (just green peppers will work too)
Chopped up onions.
Chop peppers, onions and sausage and put into freezer bag.  On cooking day, thaw and sautee until done.
To stretch, serve with salad and brown rice.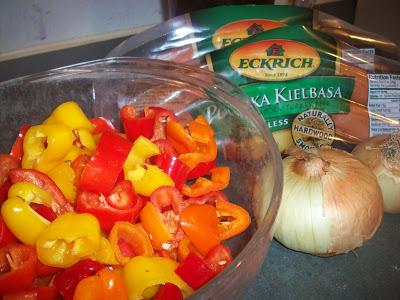 Each dinner costs about $4.00 (depending on what kind of peppers you use)
Check out other Mega Meals This post written and property of Homeschool Circus and can be found at: www.upatdawnreadytowork.com.