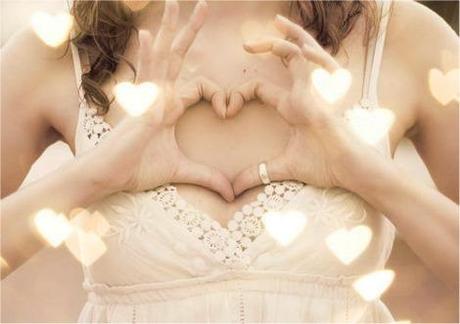 {via} 
Unless you're a brick layer, dry, rough hands and gnarly cuticles are a big beauty no-no. Which is why we gals are constantly slathering our hands with lotion and partaking in bizarre beauty rituals (mine include sleeping in a tubesocks-Vaseline-over-the-hands concoction — which my husband never forgets to remind me is semi creepy). So I'm always on the lookout for an uber-rich, moisturizing, cuticle-taming hand cream for my paws. My latest discovery? L'Esence De Boshea Hand Cream. This oh-so-luxurious hand cream left my mitts super soft, sans the greasy factor (because there's nothing worse than oily finger prints all over your cell phone screen all day long). Here's the beauty scoop, hand cream enthusiasts: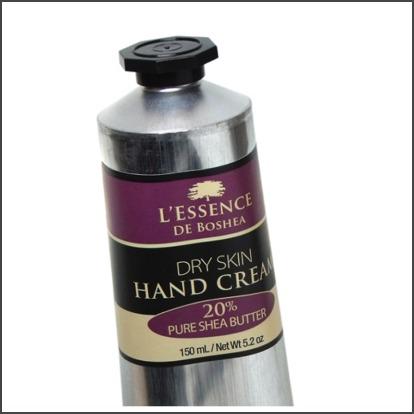 Beauty 411: L'Essence De Boshea's packaging is similar to that of L'Occitane's with a silver metal tube and chic label. Each tube packs 20% pure, high-quality Shea Butter, which they combine with honey and rosemary extracts to create a nourishing, ultra-moisturizing hand cream that leaves your hands super smooth.
Why you'll love it: The affordable price is a big reason to love this hand cream. A 5.2 oz tube only costs $16.99 (and a little goes a long way). A super luxe hand cream that rivals L'Occitane for half the cost? You had us at $16.99. Another reason to love L'Essence De Boshea? Their hand cream is 100% cruelty-free and the packaging is made of 100% recyclable products. (Don't beauty products that make the planet a better place make your heart go pitter patter? Ours too!)
Beauty bottom line: Dry hands don't stand a chance against this oh-so-luxe cream so we say skip the tubesocks-Vaseline ritual and give L'Essence De Boshea a go. Your paws will thank you.
You can buy L'Essence De Boshea Hand Cream via their website. A bonus? They're currently offering 20% off + free shipping. And if that's not cool enough, they also donate $1 to breast cancer research for every tube purchased. (Now just how awesome is that?) Be sure to enter pinkrbn during checkout.
Chronic hand-washers and hand-cream junkies rejoice! Now your mitts can stay smooth and moisturized around the clock (sans the greasy factor or tubesocks/Vaseline contraption).
Crows' Feet, Cupcakes, and Cellulite does not accept compensation for reviews. Samples may have been provided. Opinions are 100% the author's own.