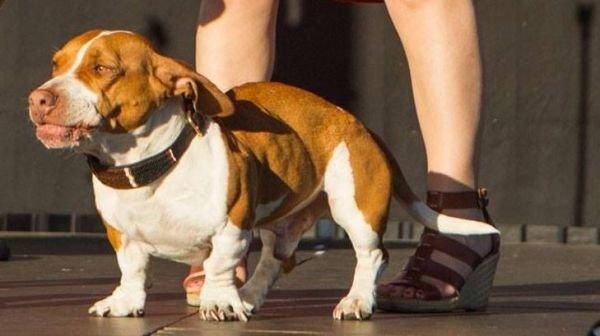 Hundreds of creepy, ugly, weird dogs from around the world came to the 25th annual World's Ugliest Dog contest, held in California to be world famous. But,only one dog was crowned as the ugliest and you're looking at it. Walle, is the name of this four-year-old beagel-boxer-basset hound mix.
"This dog looked like he's been Photoshopped with pieces from various dogs and maybe a few other animals." Judge of the competition, Brian Sobel said.
Thanks to his weird,thick, short mixed look, Walle won $1,500 along with the title of "World's Ugliest Dog".
I've seen ugly dogs. Frankly, this one is not that ugly to me. What did you think?
[Via: World's Ugliest Dog Competition 2013: Walle, a Beagle-Boxer-Basset Mix, Wins Title IBTimes]
(All the images, trademarks, logo's shown on this post are the property of their respective owners)
Roshan Jerad Perera