NATURAL GAS transformations that make up the largest price item with you today, and the COMBI factors on the selection of the most thought to introduce a product to give you the idea.
As you know, the economy performed for the conversion of natural gas needs in your project if you do not receive a Kombi, as you can not save or inaccessible to your desired comfort obvious.
For this reason, we recommend you make the most of the COMBI engineer in the superior German technology, this wonder of a heating Viessman Vitopend 100 model will introduce the brand.
Digital display control panel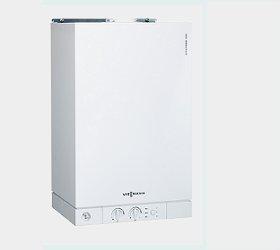 Low noise level As with all wall, a new 100-W WH1D Vitopend the Viessmann Germany / Allendorf'taki center are produced in many years of experience in mass production.
Hot water output temperature sensor with an electronic temperature control allows the output capacity and a high permanent water intake at a constant temperature. Standing capacity of 24.8 kW (? T = 30 K) 11.9 liters / min
Dual heat exchanger system: The integrated stainless steel plate heat exchanger hot water supply can be comfortable with.
Multi-plug system: all components, using a special tool, can be removed from the front, there is no need to leave the distance on the side for service work.
Fully modulating burner with a partial premixed combustion low emission of harmful substances.
Minimum power consumption
Combination of delivery device, mounting kit, 1 m standard flue 60/100 mm, 90 degree elbow and the outer wall are part of the transition.
Installation of the device are included. For mounting accessories included: 3 / 4 "strainer, 3 / 4″ ball valve (2 units), heating the water drain valve, 1 / 2 "strainer, 1 / 2″ ball valve.
Rated power kW: 10.7 / 24.8 – Kcal / h: 9,200 / 21,400
Total dimensions: Length-width-height (mm): 340 x 400 x 725
Gas-fired boiler with a 100-W Vitopend comfortable detached houses for heating and hot water are provided. Care and service is pretty easy. All parts of the structure can be fitted easily removed from the front.