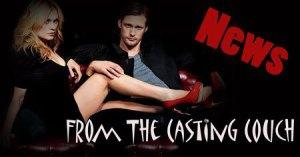 A little while ago it was announced that Luke Grimes was leaving True Blood due to the creative direction his character the vampire James was taking in the final season.
Now TV Line have announced his replacement:
TVLine has learned exclusively that Bunheads barkeep Nathan Parsons will step into the series-regular role previously played by Luke Grimes when the HBO hit returns with its seventh and final season this summer.

As we reported last month, Grimes asked to be released from his True Blood contract due to the creative direction of his brooding, soulful, vampire character.

"He initially joined the show because he wanted to work with [his Forever co-star] Deborah Ann Woll," explained a source close to the actor. "But when he started reading the scripts for Season 7, he was disappointed to learn that they were going in a completely different direction with James."

According to a True Blood insider, James will find himself at the center of a surprising love triangle in Season 7.

In addition to Bunheads, Parsons spent four years on General Hospital as Luke's love child, Ethan Lovett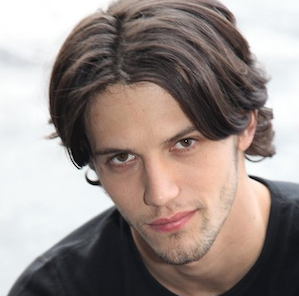 Another love triangle , well that is just great! I do have a sneaking suspicion who the third party might be, but I'm waiting until I see if another role is filled before I commit to my presumption 100%.
Welcome to Bon Temps James 2. Regular visitors to this blog will know what I thought about James 1 leaving. If the show is good enough for Alexander Skarsgard, then it's good enough……………….
.