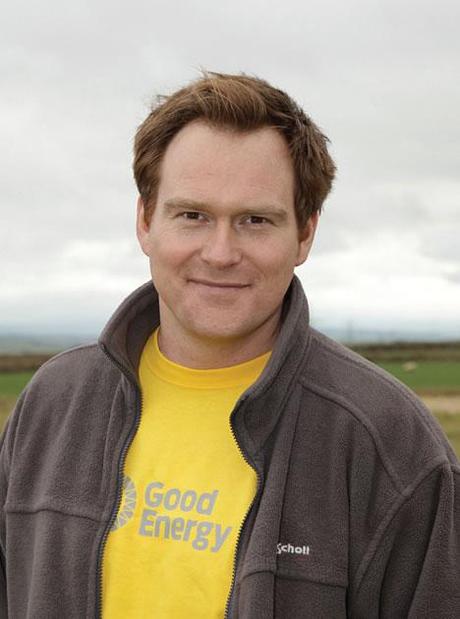 Hugo House (above), Dorset Developer for Good Energy, shares the latest news on their proposed solar farms in Dorset…
Having grown up in Dorset, I can't help but love its countryside. Many of my school days at Dumpton in Wimborne were spent on Dorset's heathland, our outdoor 'biology lab', where I learned more about the value and the vulnerability of our local ecosystems than any classroom could offer. 25 years later it's a pleasure to be working in Dorset on Good Energy's solar projects. I strongly believe that Good Energy has a great opportunity to create solar farms that have a positive impact on wildlife and for local people. We want our projects to showcase how renewable energy, agriculture, biodiversity, education and the economy can work together and thrive.
The obvious benefit of a solar farm is the clean energy it gives us that contributes to our national energy security. Our aim is to make sure our solar sites can be used for sheep grazing too. This means they keep an agricultural value and a grazing herd is the most practical way to manage the vegetation. The solar farms will become pasture for 25 years or longer. By over-sowing the grassland with nectar-rich wild flowers we can encourage pollinating insects, providing safe haven for our rare species of bees and provide a new foundation for the entire food chain, helping to boost biodiversity. We are also exploring the opportunity to recreate heathland at our solar farms, a habitat that has suffered through Dorset's development.
We want to use our solar projects to encourage school children to get outdoors. These sites can support so many aspects of learning including environmental, ecological, even physics and maths, inspiring kids today, just like I was a quarter of a century ago.
Our projects can bring direct benefits, socially and economically to the local community and this is exactly what we are aiming to do.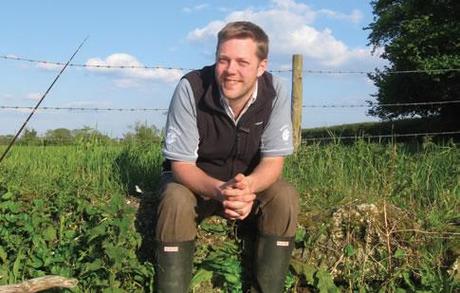 Will Turner (above), Trading and Forecasting Manager for Good Energy
Like Hugo, Will grew up in Dorset and his family have lived near Dorchester for three generations.
Will says, "I've always enjoyed being outdoors and Dorset was a wonderful place to grow up. I got married here and I think Dorset is one of the most beautiful places in the UK."
Joining Good Energy three years ago enabled Will to move out of the city and back to the countryside he loves.
"I'm excited about Good Energy's plans for solar in Dorset. In my role, I match the power produced by our generators using hydro, wind, solar and anaerobic digestion technologies with our customers' demand for electricity. I know how important solar has become to provide the lion's share of power our customers use between March and September. Dorset's fantastic sun hours make a meaningful contribution for Good Energy and for the county."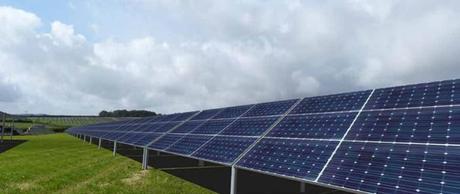 Above: Mock-up of the proposed Mapperton Solar Farm 
As Dorset Energized reported last month, shockingly, currently only 1% of Dorset's total energy demand comes from renewables – this is a third of the UK national average so to play our part in meeting national renewable energy targets, generation needs to increase by over 15 times in just 8 years. Apparently, we have the highest number of sun hours in the country, so solar is an obvious and exciting solution for Dorset.
Read full details of Good Energy's three Dorset solar projects - Homeland Solar Farm, Mapperton Solar Farm and Woolbridge Solar Farm – to find out what we're planning at: www.goodenergy.co.uk/dorsetsolar