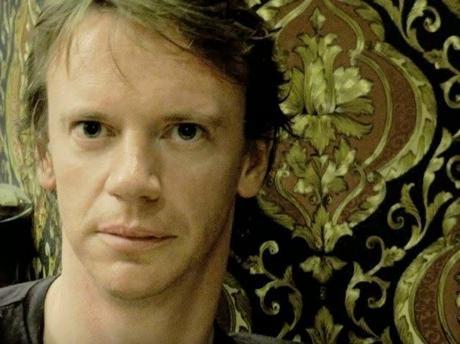 I'm very pleased to introduce my guest today: British novelist and screenwriter, Simon Lewis. I'm reading his novel
GO
these days and it is such a gripping thriller! My review of the book is coming soon, meanwhile, meet its brilliant author, please.
Simon Lewis was born in Wales in 1971 and
GO
is his first novel (1999), a travel thriller about backpackers, which he wrote  in a village in the Himalayas. It has been translated into German, Italian, Turkish and Swedish so far.
His second novel,
BAD TRAFFIC
(2008), is a crime thriller about people smugglers, featuring jaded Chinese cop, Inspector Jian. The book has been published in the UK and the US and translated into German, French, Swedish, Italian, Japanese and Turkish. In 2009 it was nominated for the LA Times Book of the Year Award and for the French SNCF prize for crime fiction.
His third travel thriller,
BORDER RUN
, was published in April 2012 in the US and the UK.
 As a screenwriter, Simon has worked for Potboiler Films, Cloud 8 and Channel 4 and has 3 movies with incredible International casts  in post-  or in production in 2014!  Read the interview, welcome Simon Lewis  at FLY HIGH and discover more about him and his work.
2014
is definitely a year you won't forget: The Anomaly, Tiger House and Jet Trash,  three films you wrote  are being shot or coming out soon.  Are you more excited or worried?

Picture from the set of Jet Trash
Hehe a bit of both. The worry comes because, as a screenwriter you have to relinquish control of the story to the director, and then so many important decisions are made that you have no part of - so you really don
'
t know if the film will be good or not... But the excitement is amazing. I
'
ve been writing screenplays for ten years, and never had one shot before, so have three go at once is super exciting. Though it's all a bit unreal until I've seen them.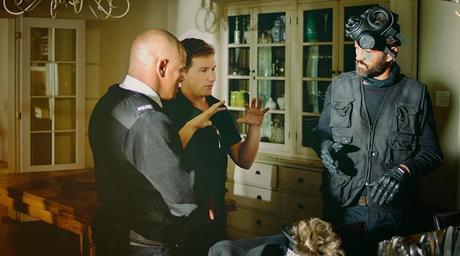 From the set of Tiger House - Director Thomas Daley with Langley Kirkwood and Brandon Auret
Did you always want to become a writer?
Yes, since I was about eight. I was that kid that shut himself in a room and wrote or painted all the time. It was just always what I was going to do, I never had any doubt.
What is the greatest challenge to you as  an author
?
It used to be finding the time and the money. Now I am lucky, I can make a living at it, so the challenge is writing well. It is never easy. Novel ten is just as hard as novel one. 
And what about writing  for the screen?  How different is that from writing books?
People exaggerate the differences. Both come down to story and character. But some differences are important; in a book the most powerful thing you have is dialogue, it's always best to tell the story through speech. Whereas in a screenplay you want to tell the story with pictures. And in a book you can go into a character's head, describe what they are thinking. Because you can't do that in a script, you have to find actions that reveal what people's emotional states are.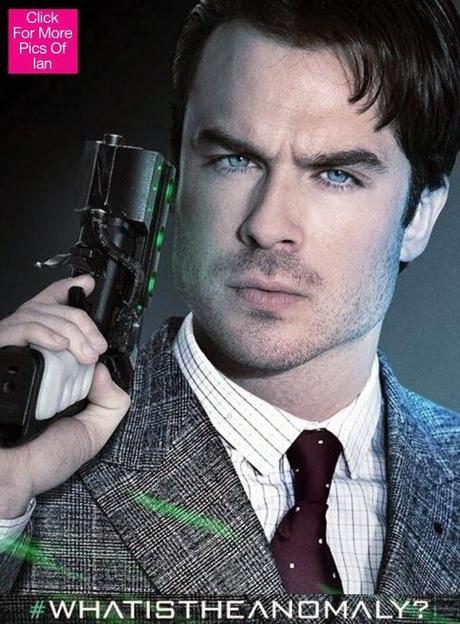 Ian Somerhalder in The Anomaly (2014)
Let's  have a closer look at  your screenplays and books.  Let's start with
The Anomaly
, which is in post-production .  You wrote the script for this sci-fi  movie directed by Noel Clarke, starring
Ian Somerhalder
, 
Alexis Knapp
, 
Brian Cox
. C
an you tell us something about it ? When is it going to be released?
It
'
s about a guy whose mind is controlled, but just sometimes he gets his consciousness back - so he wakes up in these different situations. He has to work out what he
'
s doing when he
'
s being controlled, why, how to get his mind back. It
'
s a thriller. It will be released this year. It actually came out of a trivial incident
–
the wifi kept dropping on my computer - and I just thought, hmm, imagine if you were using wifi to control someone and sometimes that kept dropping. It just seemed a fun idea to explore. And of course it had to be sci-fi because mind control technology hasn't been invented (yet). I think the best science fiction films are about how technology can change identity and consciousness
–
I'm thinking Blade Runner, Total Recall
–
and I wanted this to be in that tradition.  
For the enthusiastic young audience of
Vampires Diaries - my students are among them - have you got any interesting/funny anecdote of your meeting one of their  best faves, Ian Somerhalder? (For those few who don't know him,  he plays dashing vampire Damon in that series and is going to be Harkin Langham in The Anomaly)
I haven
'
t met Ian yet. I was writing a guidebook in Shanghai when they were shooting, and I couldn
'
t come back for it. But I heard from other members of the cast that he is the perfect gentlemen, a really sweet and humble guy. But when the camera rolls, he
'
s a great villain - really mean and broody. He's the antagonist, not the protagonist, he has an evil plan.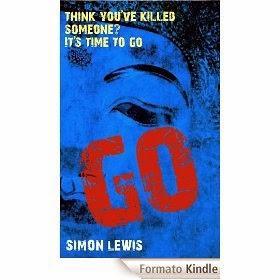 Tiger House
and
Jet Trash
, instead,  are both being filmed these days, one in London and one in India, with  international cas
ts.   What  kind of stories are they? Have you visited the sets?
Tiger House is being filmed in South Africa, though the story is set in a house in England. I am off to see it in a couple of days. It's about a girl - the girlfriend of the son of the house - who has to fight off some bank robbers, who want to kidnap the family - it's like Die Hard, but set entirely in a house.
Jet Trash is based on my first novel, Go. Which came out almost twenty years ago! The book is about backpackers, and set in India, Hong Kong, and China. For the film, my co-writer and I concentrated on the section that was most cinematic, the part set in Goa. It is a noir story, but instead of being set in the shadows it is set on a beach. The characters are on the run, but they have some trouble with the locals, and then people from the UK come looking for them.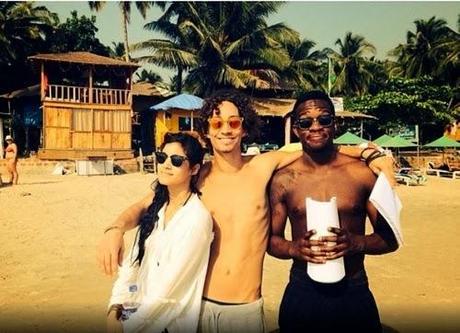 Sofia Boutella, Robert Sheehan, Osy Ikhile on the set of Jet Trash
As for Jet Trash, which as you said is based on your first novel,
GO,  what's your impression of the actors who are going to bring Lee,  Sol and Vix to life?   Who of them surprised you the most for his/her resemblance with the character you wrote?
Rohert Sheehan as Lee (the lead) is perfect for the part; cocky, charming, roguish, though he is much better looking than the character was in my head. Casting Sofia (Boutella) as Vix was inspired, as she is not just pretty she is strong and determined, and feisty enough to hold her own against him. And Osy (Ikhile) will make a great Sol - sensitive, enthusiastic. I could not have wished for a better cast - when I saw who they had got, I knew they would make a great film. The director once told me that half of directing is good casting and he got it right this time.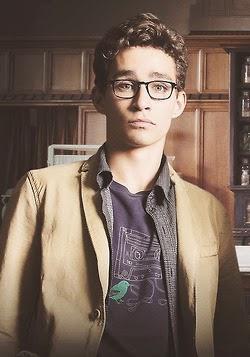 Robert Sheehan as Simon Lewis - TMI City of Bones
Now I must ask you a silly one, if you could kindly answer it... When you introduced yourself to
Robert Sheehan, Lee in Jet Trash,  did he tell you anything about him being Simon Lewis too? (See:  The Mortal Instruments City of Bones)
Haha yeah we laughed about it. I complained to him that if I google my name I just get pictures of his face. Maybe that
'
s why he took the part, it was such a funny coincidence.
Have to say, I think Simon Lewis is a funny name for a vampire, it
'
s very ordinary and not very scary.

Did  you  yourself write the script from  "

GO" ? How much did you have to change?

I co-wrote it with a friend. The novel is episodic, and takes place all over the world. So to write the script we had to focus the story much more. So we took the most interesting section of the novel, which is the stuff that takes place in India, and threw all the characters in there. 

So

GO is set in India, Bad Traffic   in the UK but deals with the culture clash between  the Chinese and the British communities, your  recently published Border Run  is set in the jungle on the border between China and Burma.  Where do your interest and fascination for those countries and cultures come from?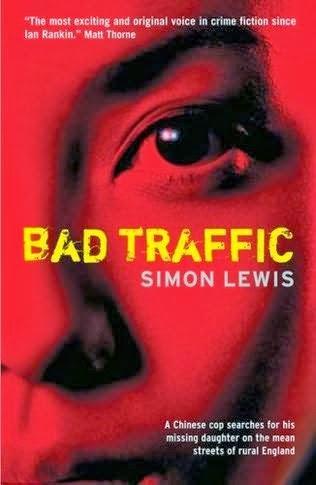 Well I spent most of my twenties and thirties in Asia. That might sound exotic but mostly I found myself there because I could live there cheaply while I was writing. For example I was paid an advance of 1000 pounds to write my first book, but how do you live on that for the time it takes to write a book? Well I went to India and lived in a village in the mountains and managed to stretch the money out for six months and came back with a book. 
Then I worked as a guidebook writer in China for about ten years. I just traveled all the time. It was a strange life, but gave me lots of material. 
Culture clash is a good subject, offering lots of drama, and it's an increasingly important subject in this globalised environment. I think it's good to stretch yourself as a writer and write characters from other cultures and backgrounds. We live in a world of strange interconnections and strange juxtapositions and they are rewarding to examine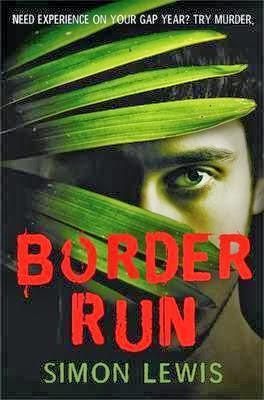 What is next to Simon Lewis as a novelist, a screenwriter and a globetrotter?
A couple more thriller films. The last project I did was a kid
'
s film, and I loved doing it, so I might do more of them.

I like to challenge myself and try different things, and follow whims, so I really don

'

t know what I will be writing next. With kids films and science fiction you get to play more, use your imagination, so more of those, and in between something more realistic and grittier.

Thank you so much for taking the time to answer my questions and for being my guest at FLY HIGH!  Good luck, fingers crossed and best wishes for all your incredible projects, Simon!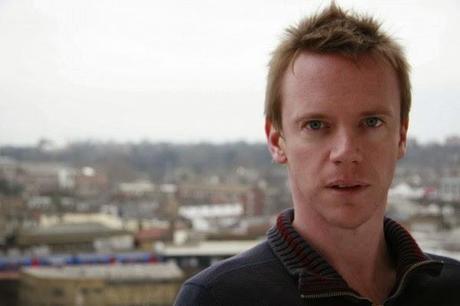 Follow Simon Lewis on Twitter  -  @SLewisWriter
Visit
Simon Lewis Official Site