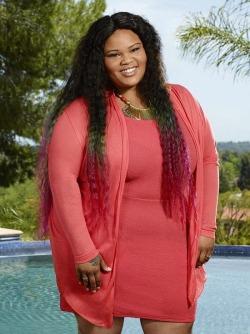 Redd is back for another season of Bad Girls Club. The main question for this season is … Will she change from her bad girl ways? Lets discuss below.
After watching Redd in season 12, i wasn't here for her at all. And honestly, I didn't think I would like her this season either. But something tells me that this young lady is trying to change. Especially when she is trying to help Judi with her drinking problem. Stay to the final person tomorrow. 

I'm here for this part though.