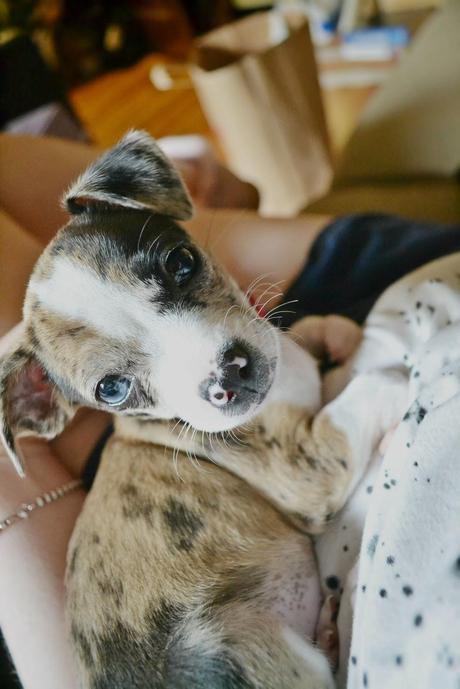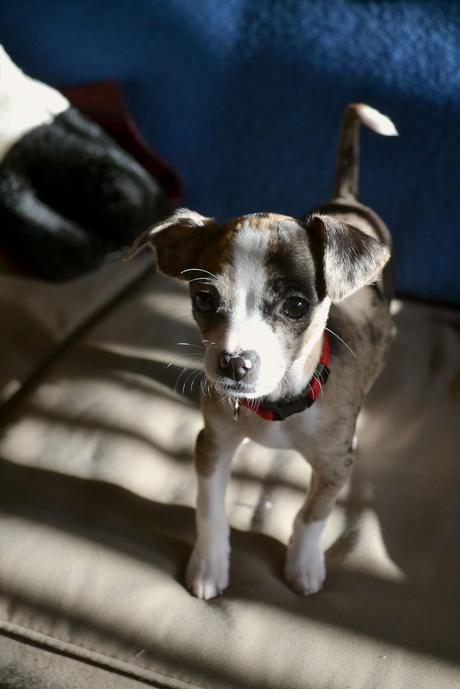 This is our new puppy, Otto!He's a 10 week-old merle chihuahua.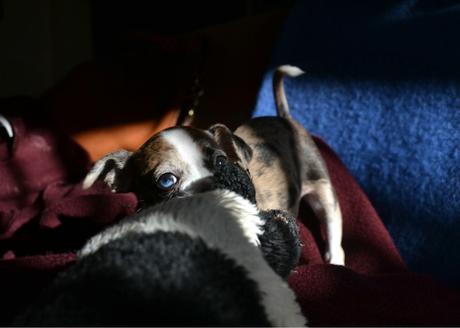 He's got half a blue eye and lots of spots.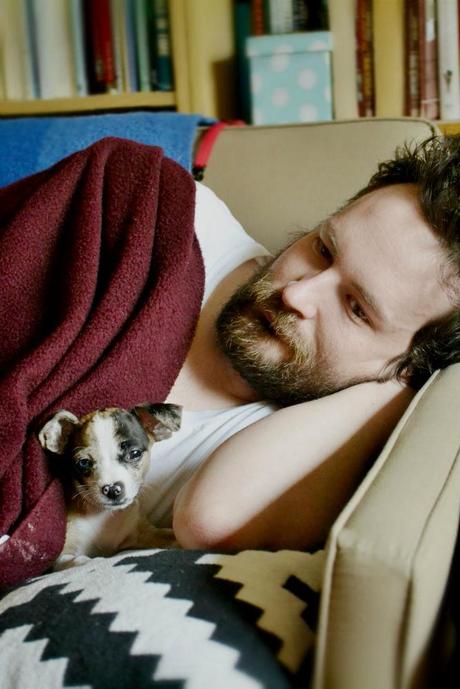 He's super cuddly, which is quite a contrast from Frida. Even when she was a puppy she hated being held!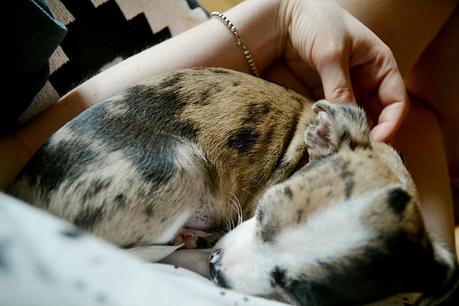 He naps in my lap whenever he gets a chance.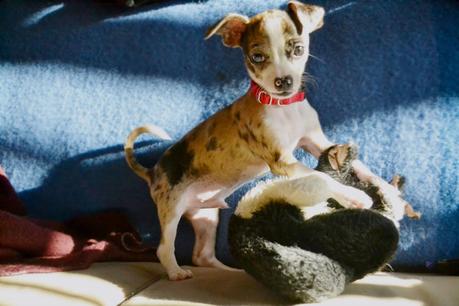 His other favorite activities are biting, running and peeing. In that order. He sort of knows his name and thinks every rustling bag is a treat bag. He should be easy to train.
More to come!

♠