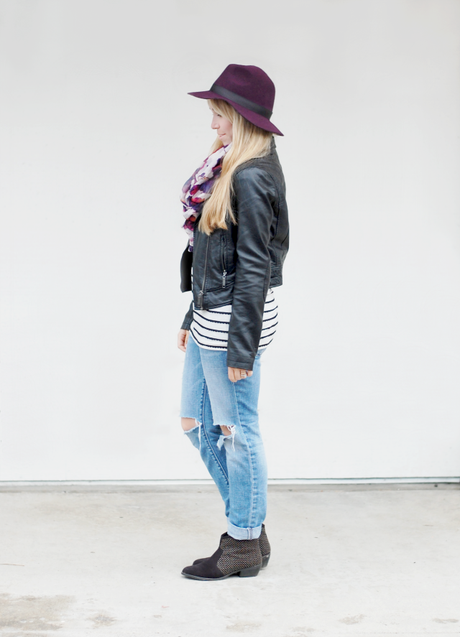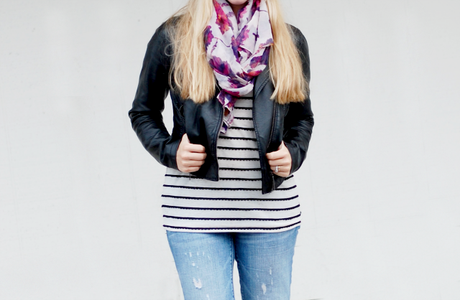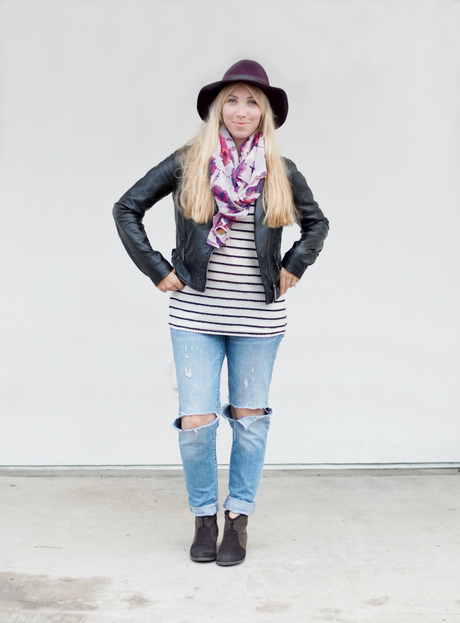 Jacket: similar.Tee: LOFT.
Boyfriend jeans: LOFT.
Boots: Target.
Hat: similar.
Scarf: similar.
Boyfriend jeans are so appropriately named. They are cute, I take them practically everywhere I go, I love the way they make me feel, and they are still there for me even when I've damaged and ripped a few holes in them. Basically, these jeans are the best boyfriend I've ever had, and we are still going strong after 3 years that have involved highs, lows and everything in-between. If that's not commitment, I don't know what is. I'm not trying to pressure you into a relationship or anything, but you should probably snag a pair for Valentine's Day.