One of the perks of being a Jump Pilot is that I get to meet some unique and super cool people. On a recent trip to Dallas I was honored to meet Mickey Nuttall, one of the best skydivers in the world. He happens to be good friends with my girlfriend Renee, they went to high school together and he actually introduced her to skydiving over a year ago. He was in Dallas coaching at the iFly wind tunnel where we met up with him.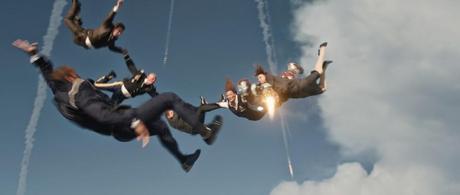 Photo by Marvel Studios - Mickey Nuttall in the film Iron Man 3
After he was done coaching Renee, the three of us went to lunch where I was able to ask him a few questions about his very interesting career in skydiving.
Mickey started skydiving 20 years ago and I could tell that he is still passionate about it after all these years, which I can relate to with aviation. He has numerous gold medals from US Nationals, holds world records and has performed stunt skydives in popular television shows such as CSI Miami, The Unit and the infamous Jackass rigless skydive! He has also performed stunt skydives in the film Iron Man 3 and doubled for Will Smith for the KCA 2012 awards show.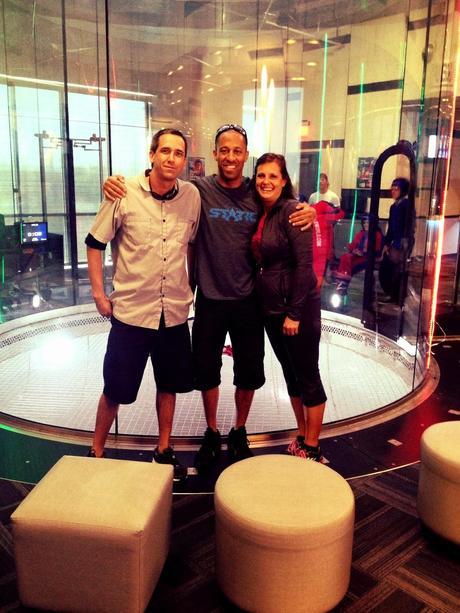 Mickey Nuttall at iFly Dallas
He also enjoys BASE jumping, wingsuiting and speedflying. He lives in Colorado where he also loves snowboarding. Mickey's home drop zone is Skydive Chicago but you can find him touring the country competing and coaching at wind tunnel camps. If you need a first class skydive coach or tandem instructor contact him on his site 
Body Pilots
!