As I mentioned on Friday's post, I was asked to help out with decorations and create a dessert/candy table for a 50th birthday party this Saturday.  
I figured I'd share my finished dessert table with you all today.
Keep in mind, I was given less than 7 days to plan, make, purchase and create the colors, ideas and treats for the table.  The planning was very last minute, but since I love parties, I couldn't say no!  Plus it was such an honor to be asked to do this for them.
We decided on a red, blue and white theme since they were simple and easy to plan around.  Anyways, enjoy!
The dessert table consisted of (from left to right): 'Enlarged Hearts' which were strawberry marshmallow candies, pill cups filled Mike & Ike candies and tic tacs, 'Thermometers' that were white chocolate dipped pretzels, Red cross chocolate covered oreos, 'Clogged Arteries' that were Live Wire candies, 'Bruised Feet' which were blue sour candy feet (this was used because the birthday boy loved to run), 'Cotton Balls' which was marshmallows and blue jello.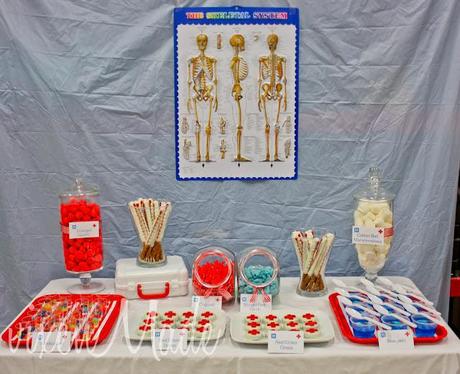 The backdrop we wanted simple, with a hospital feel.  So using a blue shower curtain, we went for a sterile look (somewhat similar to the hospital curtains that separate beds in a room).  The medical poster/chart was requested as well.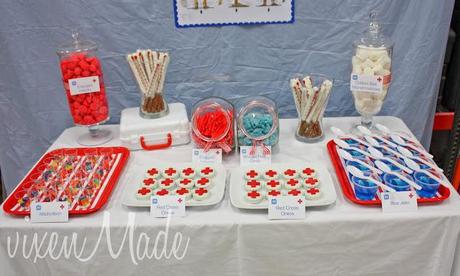 You can't get think of 'hospital food' without thinking of jello, right!?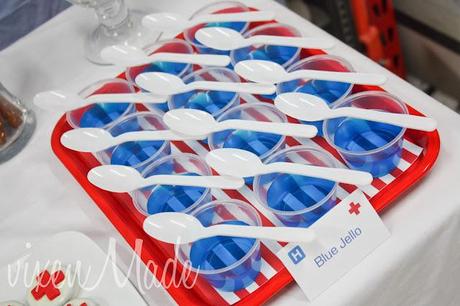 I printed out very simple labels and was able to use ribbon and paper leftover from my Circus party.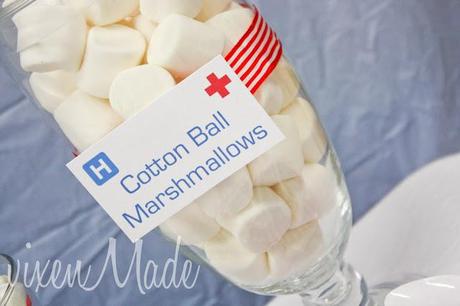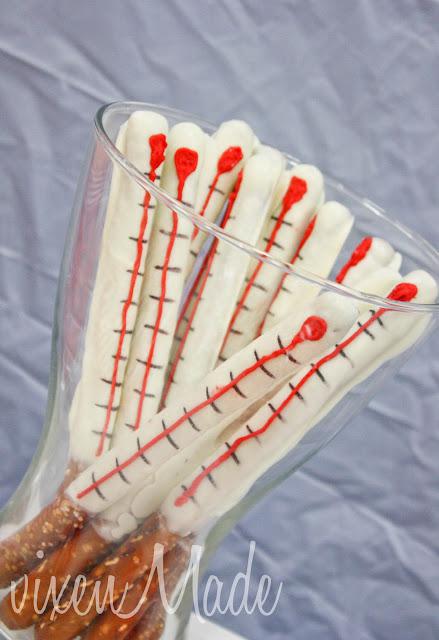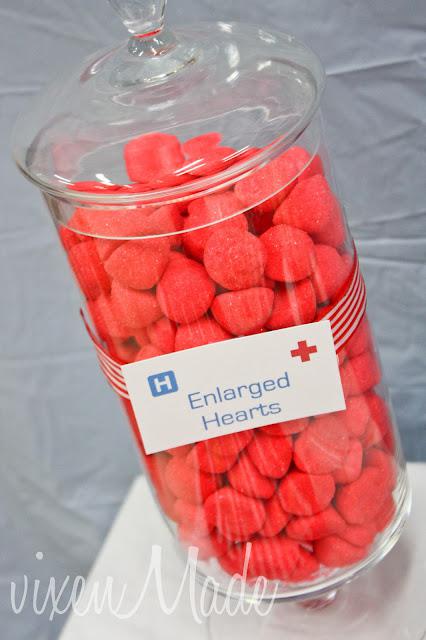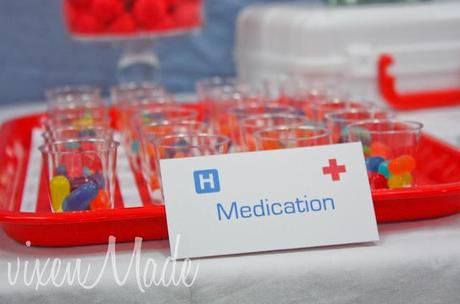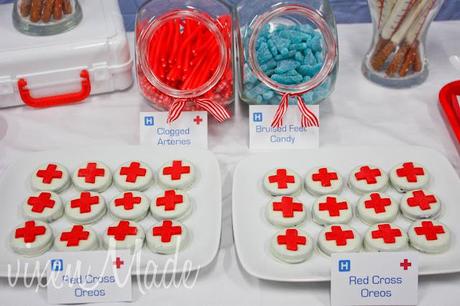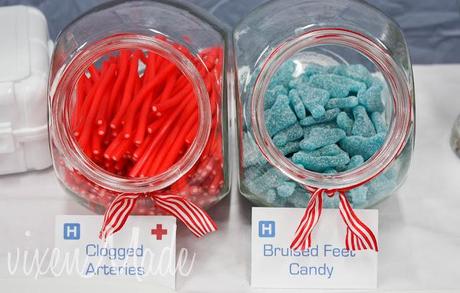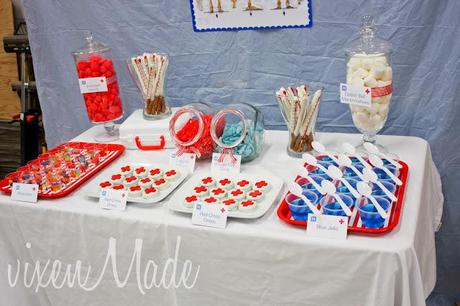 Thanks for stopping by!!  Hope your Monday is marvelous.

I link up here!