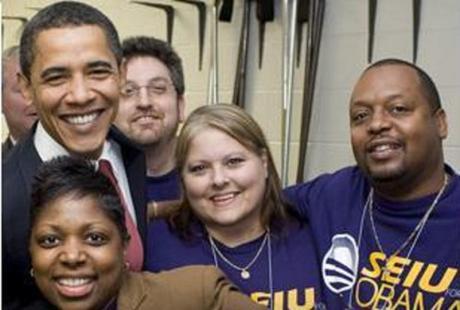 SEIU's best buddy…
Sacramento Bee: Some state workers fired from their jobs could apply for another state position and not disclose their termination, under the terms of a bill that is now in the California state Senate.
Several public employee unions, including sponsor SEIU Local 1000, support Assembly Bill 466. It allows fired state employees who have agreed to never again seek employment with an agency (as opposed to never seeking any state employment) to apply with other departments – and not disclose their prior discipline settlement.
The unions say the measure clarifies a law enacted last year. It changed state employment forms to require job applicants to disclose whether they have ever reached a disciplinary agreement that bans them from seeking or accepting subsequent employment with the state.
Some disciplinary agreements narrowly prohibit reapplying with the disciplining department, however, so there's confusion over what must be disclosed, the unions say. That means disciplined employees may shy away from reaching limited settlements because of the boundless mark on their work history. And that, the unions say, will result in higher numbers of cases that don't settle and go on to more-costly full hearings before the State Personnel Board.
There is no filed opposition to the measure, which cleared the Assembly in May. The legislative deadline to send bills to Gov. Jerry Brown is Sept. 11.
DCG