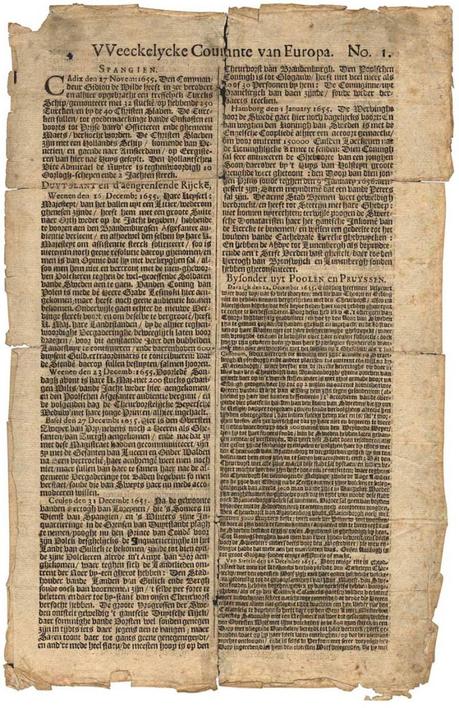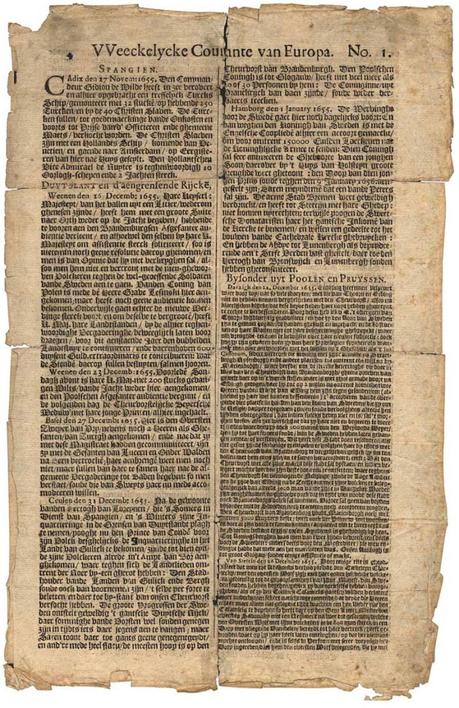 At the beginning, in 1656, the Opregte Haarlemsche Courant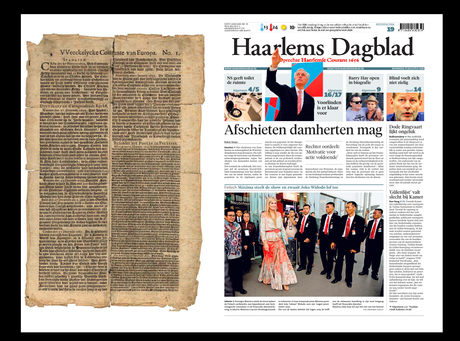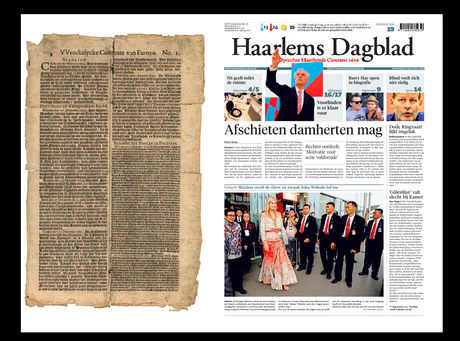 Then and now (before the Dagblad's next rethink, which we are currently undergoing)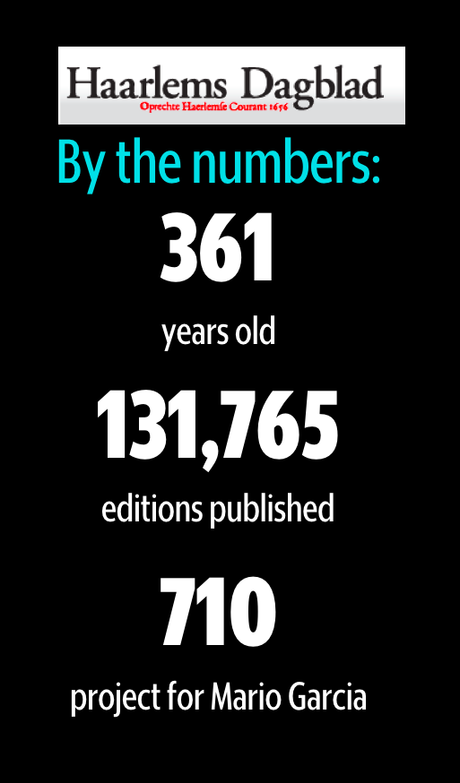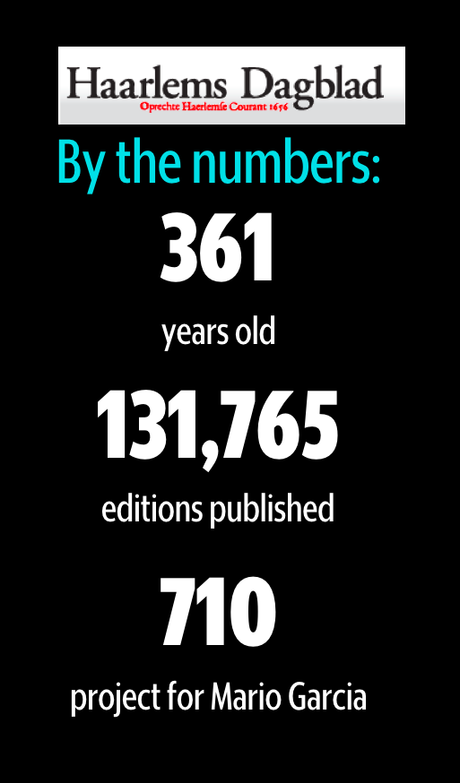 The moment I found out that Haarlems Dagblad would be part of the 8 titles to be rethought for a project with TMG, the group that publishes De Telegraaf, of Amsterdam, I became curious about its history.
After all, the Haarlems Dagblad boasts of being the oldest continuously published daily newspaper in the world. It first came out in 1656 as the Opregte Haarlemsche Courant.
Haarlem is a town 20 kilometers from Amsterdam and its residents seem to have a special fondness for their newspaper and its history. Everyone in Haarlem can mention growing up with a copy of their newspaper at the breakfast table each morning.
It's still happening, although more readers are reading it on their computer screens or their mobile phones.  Our project, however, aims to give a fresh look to the Dagblad.
It's project #710 for me personally, which is a rather low number considering the Haarlem Dagblad is publishing its 131,766 edition today, in its 361st year.
Will keep you posted as we advance with the rethinking of the world's oldest newspaper.  So honored and proud to be a part of it.

Barack Obama to guest edit Wired magazine
https://www.theguardian.com/media/2016/aug/30/barack-obama-wired-magazine?CMP=share_btn_tw

Barack Obama is to guest edit Wired at the end of October, the first time a sitting president has edited a magazine. President to edit issue focusing on frontiers in areas such as urban planning, cybersecurity and  medicine. ​
TheMarioBlog post # 2779
Please enable JavaScript to view the
comments powered by Disqus.
comments powered by

Disqus