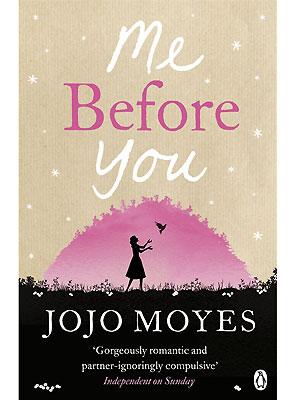 I originally picked this book up as it looked pretty and was in the 3 for £10 offer at Asda where I was buying my holiday reading. I know its fickle but I've found some gems just by heading for the top 50 and picking the girl looking pretty ones. 

Myself and my best friend Sophie both read this on our one week holiday - we both finished it crying like babies. This book takes you on one hell of journey and I had to get my thoughts down about it. 

The story follows a girl called Lou who loses her stable job in the bakery and with family desperately needing the money is forced to sign on and take a job as someone to look after, just be around for a man called Will Traynor. Will was involved in a a motorcycle accident that leaves him paralysed from the neck down. They form the most unique relationship and she learns so much about herself, her relationships and Will. 

At its heart this story is about euthanasia and it completely challenged any preconceptions I had on the issue. You watch the most unlikely relationships form and develop in so many unexpected ways. I really don't want to say too much because I really do urge anyone to read this book. It is written so well and comes from an author who clearly has either researched immensely or dealt with the issues first hand - as the writing just carry's you away. I couldn't put this book down, I laughed out loud at some of the chapters and cried ALOT too. 

Over my two holidays I read 5 books and this was easily the most amazing of all of them. It makes you think whilst whisking you into an amazing romance story you would never expect. I never thought this pretty book on the shelf would have my crying laughing and thinking in the way that it did. It can be bought on Amazon for just £3.86 here.