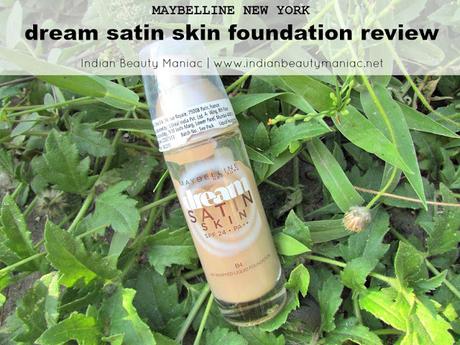 Maybelline New York Dream Satin Skin Foundation - Review
A good every day foundation is something I keep looking for. L
ast winter I was really enjoying my MAC Studio Sculpt Foundation. It made my skin look like satin without drying. By mid-march, I had enough of this foundation as it made my skin, especially my T Zone look super oily and at one point of time I started getting fresh acne every time I wore this foundation. I stopped using it. This summer my t-zone became oily but the rest of my face retained that inherent dryness and I could not use the mattifying foundations meant for oily skin.
One day, I spotted this Dream Satin Skin Foundation from Maybelline and though I used to have "not so good" opinion about maybelline's foundations I decided to give it a try.
Price: INR. 700/- for 30  ml
My Shade: B4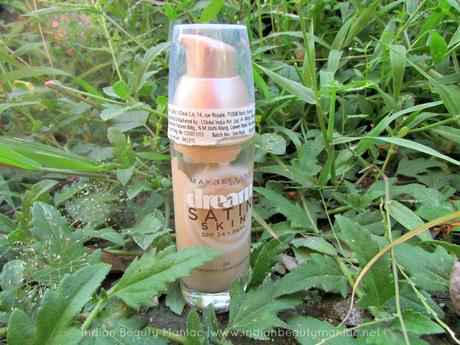 Maybelline New York Dream Satin Skin Foundation Packing 

REVIEW
This foundation comes in a small glass bottle with a pump dispenser and a fragile plastic cap. The cap seems flimsy and the glass bottle is obviously not a very good choice when it comes to travel.
The pump dispenser dispenses the right amount of product required for each use. The texture of the foundation is creamy but not very creamy or rich like the MAC Studio Sculpt one. The best part is, it feels velvety when I spread it on my skin and upon blending sets to a semi-matte and extremely natural looking finish. Though its not very rich, i avoid applying it directly on my T-Zone and use my Real Techniques Expert Face Brush to blend the product applied on my cheek area to cover up my T-zone.
It imparts medium coverage and covers mild dark circles and discolorations. On me, the finish is somewhere between matte and satin. It blends seamlessly and makes my face look pore-less and smooth. I love to pair this with my highlighter to fake that perfect glowing look.   
It stays put on my face throughout the day with makes my forehead slightly oily at the end of the day. I was surprised by its staying power. I wear spectacles and it does not smear or melt on my frame. I set it with my Kryolan Translucent Power and use the compact from the same range to touch up once or twice during the weartime.
It tends to look slightly cakey when layered so I avoid layering it.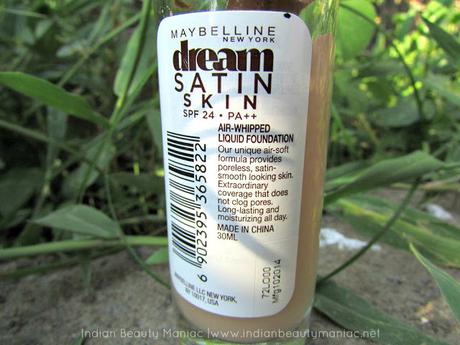 Maybelline New York Dream Satin Skin Foundation - About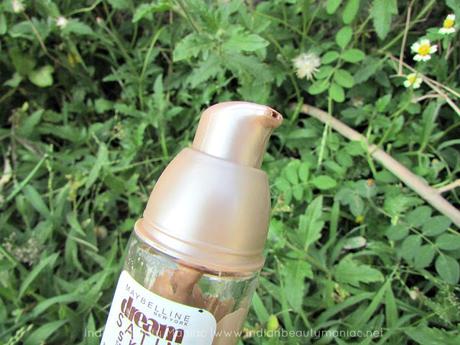 Maybelline New York Dream Satin Skin Foundation - Dispenser 
Swatch: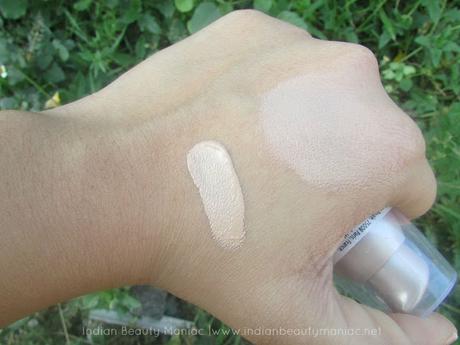 Maybelline New York Dream Satin Skin Foundation Swatch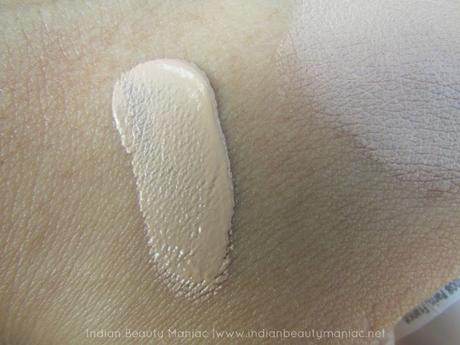 Maybelline New York Dream Satin Skin Foundation Swatch Closeup 
Key highlights
Lovely texture for dry-combination skin.
Imparts a natural looking airbrushed finish.
Does not dry out my skin
Does not crease or melt
Impressive staying power
Has SPF 24 PA ++
Did not cause acne break-outs
Quite affordable considering the quality.
Looks cakey when layered.
Not a fan of their packing
May not be suitable for oily skin during summers.
Limited Shade Range.
Indian Beauty Maniac's Rating
4/5
I am using it almost every single day for the past month and I love the way it makes my tricky skin smile.
J