Although Valentine's Day is on the 14th of February and has already passed, but don't we consider the whole month of February as the month of Love? Today, I will be reviewing the much talked about Maybelline Insta Glam Valentine's Gift Kit.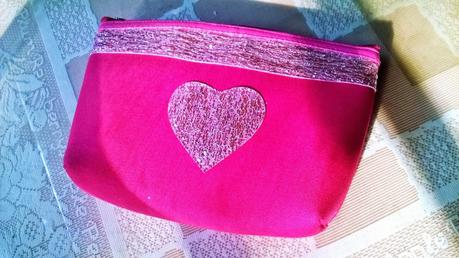 About Maybelline Insta Glam Valentine's Gift Kit: Available in Pink, Red & Coral options, Maybelline Insta Glam Valentine's Gift Kit contains 5 products that can create a magical look for your special day.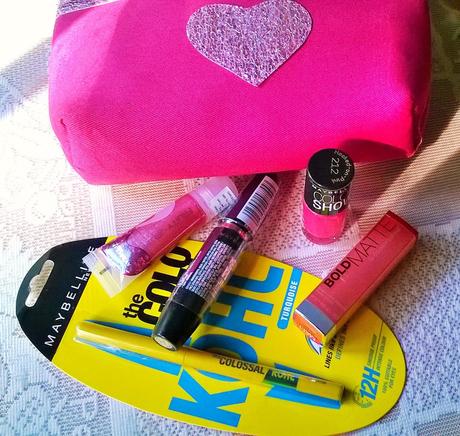 Price: Rs.1224 Available here at 18% off
My Experience: The Maybelline Insta Glam Valentine's Gift Kit is a hot pink pouch with shimmery pink heart shaped monogram and a lining that give an extra edge to the look. The contents are pretty interesting. I have received the Pink version and I am very happy with it. The products that come in the bag are: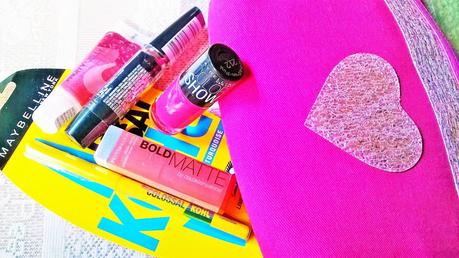 Maybelline The Colossal Kohl Kajal – Turquoise:Turquoise is a shade very dear to me. I decided to use it as a shadow instead of a liner. And it gave a fabulous result.
Maybelline Color Sensational Bold Matte Lipstick - Mat 1:This is one of the prettiest shades I have seen. It is a bright pinkish coral and stays for a long time on the lips.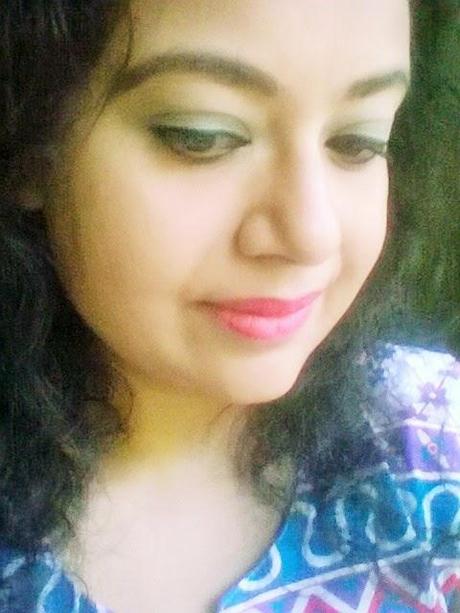 Maybelline Color Show Nail Lacquer - Hooked on Pink :This shade is simply adorable. It is bright cute and bold.
Maybelline Hyper Curl Volume Express Waterproof - Washable Very Black:The more I talk about Maybelline mascaras, the less. It gives pretty and voluminous lashes in just a single swipe.
Maybelline Fruity Jelly Lip Gloss - 02 Sparkling Grape :This is a pretty shade, but as I am not really fond of lip glosses, I would have preferred a blush instead.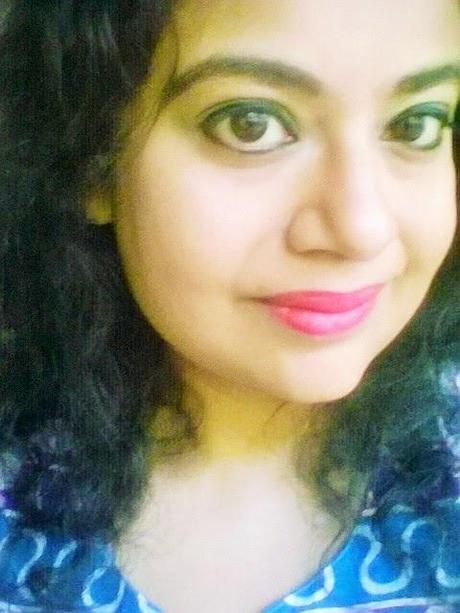 Maybelline Insta Glam Valentine's Gift Kit in Pink is a super-fabulous makeup kit that will give you your much desired looks in an instant. The super cute shades and are indeed made for the Day of love to make you look and feel romantic.