Hello beautifuls!So today I bring to you one of the most happening new launches and that are the Maybelline Fit Me Foundation and Concealer.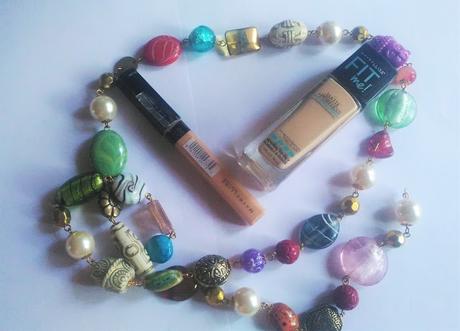 About Maybelline Maybelline Fit Me Matte + Poreles Foundation & Concealer:
Get natural and flawless complexion from every angle with Fit Me!® Matte + Poreless liquid foundation. Skin that shows its fabulous best. Its 25% anti-shine perlite + micro blurring powders, make visible pores and shine disappear, getting you the perfect selfie-ready look.
6 shades- Ivory, Medium Beige, Natural Buff, Sun Beige, Toast, Toffee
Matte finish foundation. Shade range covers a wide spectrum of skin shades.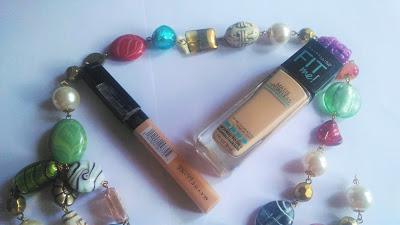 For makeup that doesn't mess with you and let's you bring out your inner beauty flawlessly, Maybelline New York brings the new Fit Me! concealer. With the Fit Me!® concealer you'll get the ultimate touch-up coverage for any dark spots or imperfections. You can bid goodbye to any imperfection that holds you back.

Packaging: The packaging of Maybelline Fit Me Matte + Poreles Foundation & Concealer is pretty simple and both come in rectangular glass bottles with black twist open cap. While the concealer has an applicator, the foundation has to be pored on your palm and to be worked with.
My Experience: Maybelline Fit Me Matte + Poreles Foundation: I have been for a lookout for Maybelline Fit Me Range of foundations for a while, but when they launched the matte one I was a little disppointed as I am not a fan of matte foundations. However, the poreless part still got me attracted and I went ahead and got one for myself. I am close to shade Medium Beige. The downer for me was the absence of any applicator or spatula or pump. The texture is light and can be blended easily into the skin. The impressive part is the coverage. Interestingly it has a really good coverage and can actually camouflage the pores and imperfections to some extent. I also like the fact that unlike other matte foundations it does not have a dry feel to it. Rather it gives a nice silky finish. (not dewy). It does not stay completely matte for a long time and can be a bit problematic for those with dry skin. 6 shade options are good, but I did not find anything for very dark skin tones. Overall, I am liking the foundation and I think it will be used by me a lot during the summers.
Price: Rs.525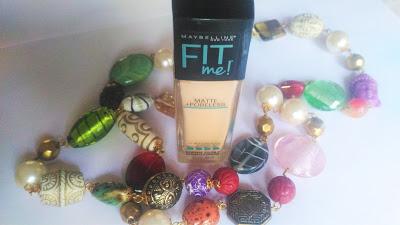 Maybelline Fit Me Concealer: The Fit Me Concealer is creamy in texture. I chose the Medium shade out of the available 3 and found it has an orangish tone, which is great for me for correcting the darkness around my eyes. The creamy texture has a tendency to crease after sometime, so you need to set with a powder on top. But it does a good job of hiding the darkness. What this shade does not do for me is it does not brighten the area. So I use the Maybelline Dream Lumi Touch Highlighting Concealer on top.(My favourite). I am ok with the foundation. The correcting part is really good while the brightening part is lacking.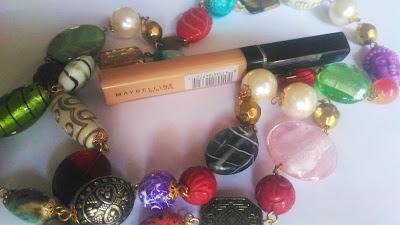 Rating: 4.5/5 for the Maybelline Fit Me Matte + Poreles Foundation4.3 for the Maybelline Fit Me Concealer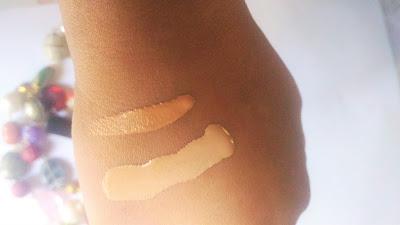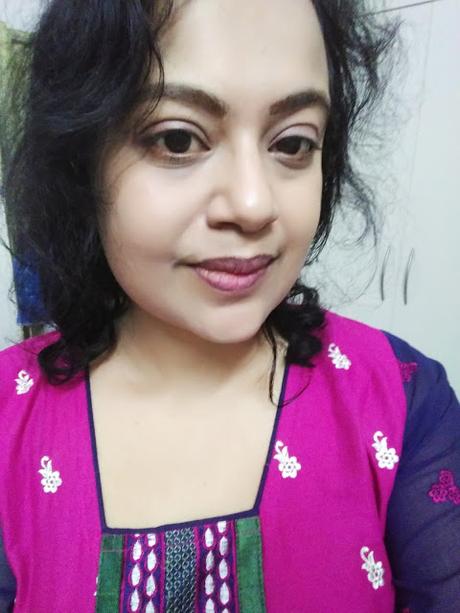 I am liking the foundation and would surely use it during summers a lot. As for the concealer, I will continue using it with the Dream Lumi one on top to get my desired look.