I love 'lip stuff'. Lip balm, chap stick, etc. I am always looking for something new to try. I grabbed these the last time I was at Wal-Mart. I believe they were just under $4.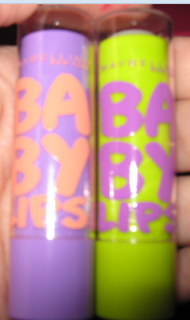 Peach Kiss, Peppermint
The package says SPF 20 and it claims to have 8-hour hydration. I can definitely agree with that. I applied it in the morning and a few hours later my lips still felt moisturised.
I bought the peppermint and peach kiss. Peach kiss is lightly tinted, and peppermint is just a clear gloss. I will be picking up the rest of the Baby Lips collection and I would suggest you do the same! 20 SPF for your lips is excellent in my book! My lips feel softer since I started using these regularly too.