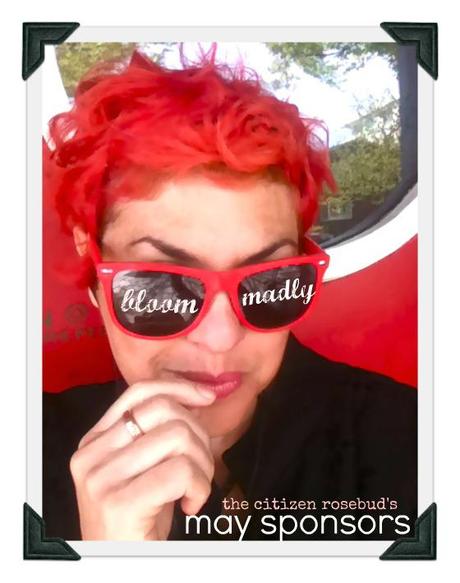 Today is the first of May, and this is my 620th post.I've been blogging as the Citizen Rosebud for about 4 years. You can read my very first post (on Wordpress, no less) by clicking HERE. While some things have changed,  much has stayed the same. I'm still mad about mixing prints, in particular polka dots, stripes, florals + plaid. In reviewing my early attempts at blogging, I can see a pattern in my love of patterns; there are lots and lots of pictures of stripes shirts with floral skirts. While reviewing these old posts, I'm wearing a plaid jacket, a striped shirt, a leopard print cardigan and a pair of leopard print shoes (w/ striped socks)  as I write this. Worn, of course, with a floral tapestry shoulder bag. 
While my style is more or less unchanged, some things have evolved since those early blogging days. Besides my blog's early move from Wordpress to Blogger, I've recently uprooted and moved from Sacramento, California, to Seattle, Washington.  I blossomed from a nearly neo-Luddite into a social media butterfly: Tweeting, Facebooking, Pinteresting, and posting on Instagram almost daily. I'm now a freelance writer, as well as pursuing a venture in selling vintage clothing. Probably one of the most notable changes to this blog is that it now is monetized via affiliate links and various forms of sponsorships. 
And this month, I am proud to be supported by the following businesses:


Karina Dresses

The Style Confessions

Funkoma Vintage

Marketplace Handwork of India

Oasap 

Martin Mattox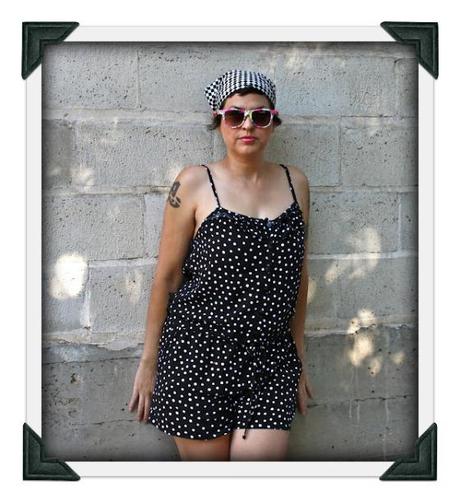 Then: 
Mixed Prints in black/white featuring POLKA DOTS. August 9th, 2011- it was a hot Sacramento summer day, and I wore a cool rayon polka dot romper from Target. Since it was too hot to layer, my mix had to come from accessories- a floral framed pair of sunnies and a thrifted vintage cotton checked scarf. You can see the original post HERE.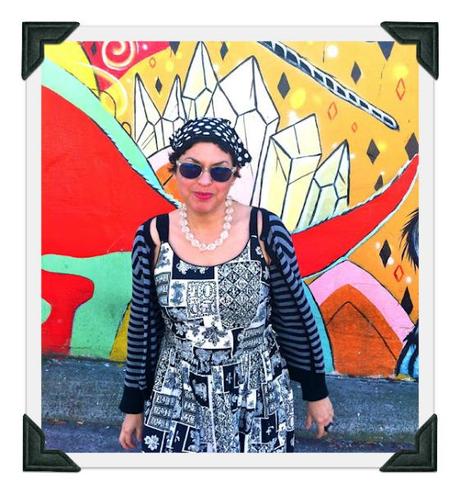 Now:
Mixed prints in black/white featuring POLKA DOTS. Posted in February of this year, right before I left Sacramento. It was a mild California winter so my layers were light weight- a cotton striped sweater, batik leggings and a thrifted vintage cotton scarf. The dress is a '50's gem, a cotton print sun dress, a gift from my dear friend Lindsay.  See original post HERE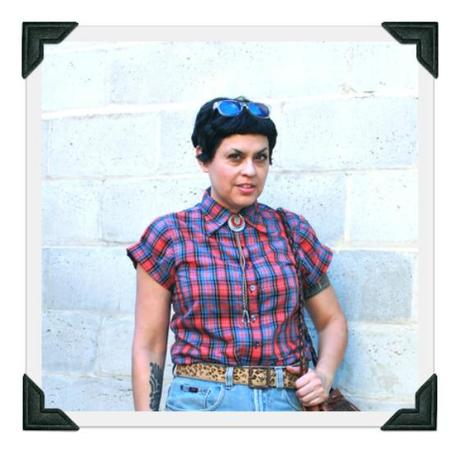 Then:
Plaid + Leopard print. This was my premiere attempt at mixing plaid and leopard print. Inspired by the leopard/plaid stylings of Mis Papelicos and Pull Your Socks Up!, I paired an animal print belt with a vintage plaid blouse and bolo tie. Here's the original post.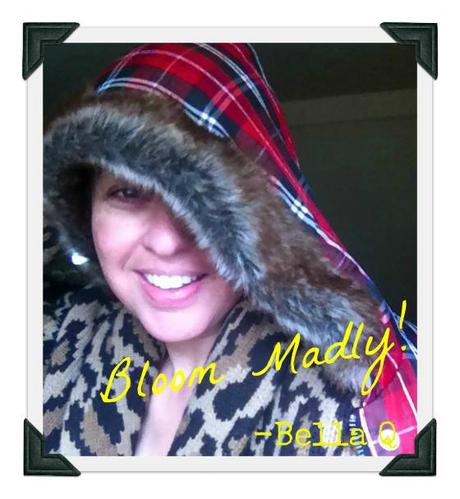 Now: 

Plaid + Leopard print, as worn the day before yesterday in Seattle. Not shown: a plethora of stripes and a floral. Wearing two marvelous thrift store finds: an animal print chunky hand-knit cardigan found in a Sacramento Goodwill and a recent Seattle Goodwill score- a Roxy brand lightweight nylon plaid cropped parka.

My wardrobe is still teeming with plaid, stripes, animal prints and polka dots. Better still, I have more confidence in how I wear them than I did when I started the blog. Thanks to all of you reading this- you are part of my style community, I not only cherish the wearing, I relish the sharing.




And, I appreciate your visits and your comments! 

   -

Bella Q