Lynsay Sands – The Reluctant Vampire (Argeneau Vampires 15)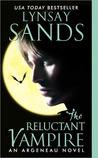 Has this immortal finally met her match?
Rogue hunter Drina Argenis (from the Spanish side of the Argeneau family) has been many things in her years as an immortal, but bodyguard/babysitter to a teenage vampire is something new. There's an incentive, however: the other vampsitter, Harper Stoyan, may be Drina's life mate.
Trouble is, having just lost a life mate, Harper is resigned to being alone. He's completely unprepared when sexy and unpredictable Drina bursts into his life to reignite his passions. Can Drina, with a little matchmaking help from their teen charge, tempt this reluctant vampire to take a chance?
Or will a dangerous, unseen renegade kill Drina and Harper's one chance at happiness?
Nalini Singh – Kiss of Snow (Psy/Changeling 10)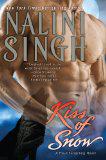 Alexis Morgan – The Darkness Beyond (Paladins

An online game of cat and mouse leads a Paladin warrior on a deadly rescue mission to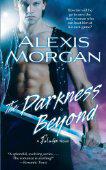 claim the irresistible lover who should be his greatest enemy.
D.J. Clayborne has finally met his match. After weeks of playing cyber tag, a mysterious hacker bests D.J. at his own game. His nemesis downloads a top-secret history of the Paladins, forcing him to go on the hunt. The trail leads D.J. straight to Regina Morrison, a woman who is as sexy as she is talented in the cyber world.Reggie has been working around the clock to stop a legendary computer hacker from accessing her clients' files, but the last thing she expects is to have D.J. show up at her door. Or that he's even hotter than his evasive avatar. Soon they're flirting with a dangerous line between duty and desire.Now, Reggie's investigation gets her kidnapped by the Others and forced across the hostile energy barrier into an alien world. And it's up to D.J. to track down the captivating woman whose ability to break through his firewalls is also breaking through to his warrior's heart.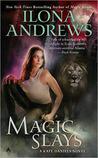 Ilona Andrews – Magic Slays (Kate Daniels 7)
Kate Daniels has quit the Order of Merciful Aid, but starting her own business isn't easy when the Order starts disparaging her good name. And being the mate of the Beast Lord doesn't bring in the customers, either. So when Atlanta's premier Master of the Dead asks for help with a vampire, Kate jumps at the chance. Unfortunately, this is one case where Kate should have looked before she leapt.
Elizabeth Boyle – Lord Langley is Back in Town (Bachelor Chronicles

Lord Langley and Minerva, Lady Standon, began their faux engagement with three simple rules set down by the baron's all-too-proper (and utterly unlikely) bride-to-be.

1. No more kissing. The intoxicating kiss Langley stole from her lips still has Minerva aflutter.

2. She will not share his bed. (For if his kiss is that tempting, Minerva doesn't dare imagine what a night in Langley's embrace will do to her already addled senses.)

3. No scandals during their engagement. With the infamous Langley back in Town, there is no lack of trouble he can bring to Minerva's unblemished reputation.

Oh, the wily Lord Langley will keep his word—but that doesn't mean he won't use every rakish trick he knows to get Minerva to break her own proper rules, especially once he realizes that this convenient arrangement has led him to the only woman he's ever loved . . .
Julia Quinn- Just Like Heaven (Smythe-Smith Quartet 1)
Honoria Smythe-Smith is:
A) a really bad violinist
B) still miffed at being nicknamed "Bug" as a child
C) NOT in love with her older brother's best friend
D) all of the above

Marcus Holroyd is:
A) the Earl of Chatteris
B) regrettably prone to sprained ankles
C) NOT in love with his best friend's younger sister
D) all of the above

Together they:
A) eat quite a bit of chocolate cake
B) survive a deadly fever AND the world's worst musical performance
C) fall quite desperately in love

It's Julia Quinn at her best, so you KNOW the answer is…
D) all of the above