I won't bore you with the weather details again. In case you are curious, nothing has changed. It is same as what I was whining about last Monday.
If you are on Snapchat you must have noticed I have been on a shopping spree lately from one fitting room to another ( and if you are not, then ,"WHY?" It is so much fun. Add me 'tanviidotcom'). In the last year, I have donated all my previous dresses and maxis. Well, most of them, at least. Which means I am ready for some new additions.
This season I am more focused on the quality of the fabric and prints. Also, I want to bring color back in my life. My winter was dominated by monochrome and neutral color palette. Now, I am attracted to blues, yellows and pinks. Anthropologie has some great dress selection. Few on my radar - this by an Indian designer, this just 'coz it looks so comfortable, this for its print, this 'coz it just looked so good after trying, and this that I am wearing below for it's versatility.
Today's look is inspired by the Mediterraneans. Lately I have been dreaming of the beaches, sunshine and flowly fabrics. Summer has that effect on me. Every year.
Maxi - Anthropologie //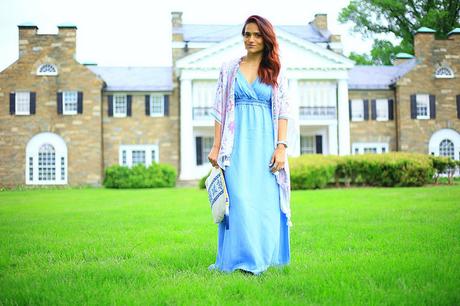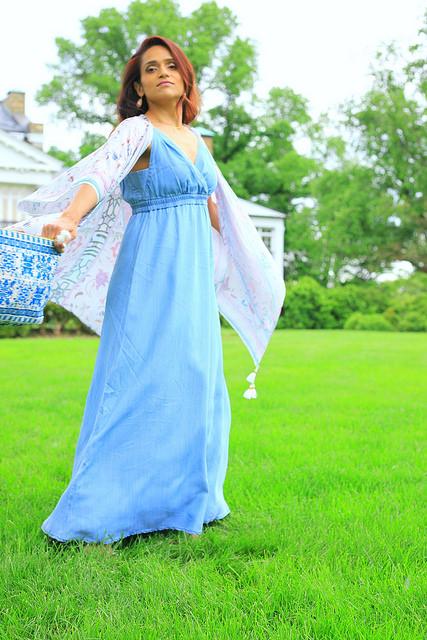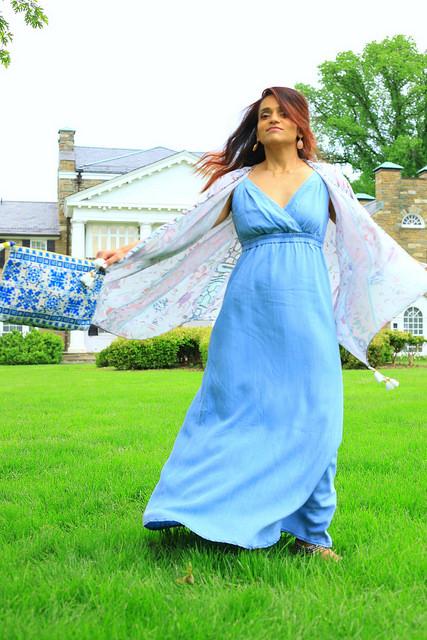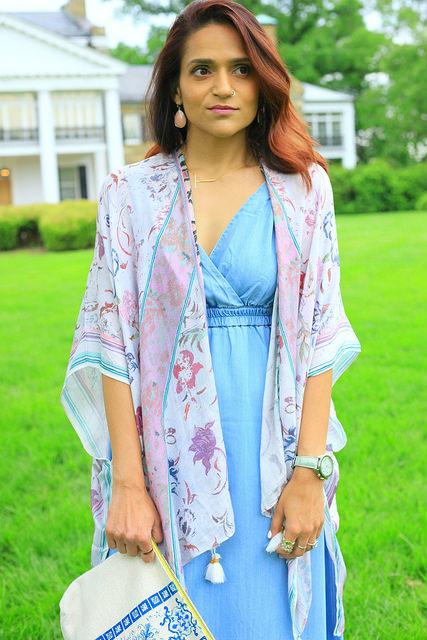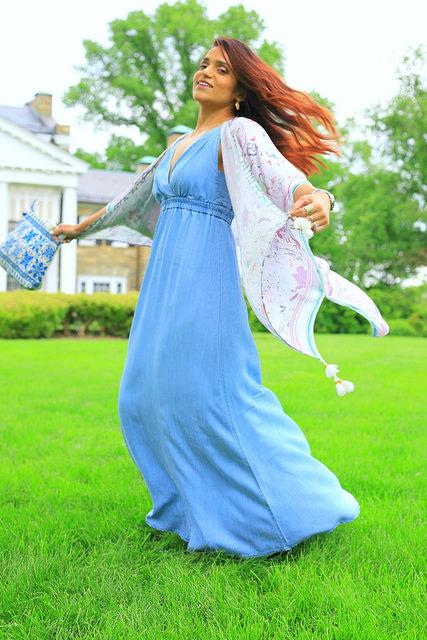 Same
Kimono - Anthropologie // Same
Clutch - Anthropologie // Same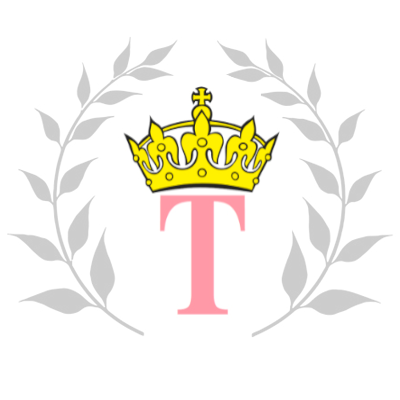 Blogger, Stylist, Storyteller, Fitness Enthusiast, Experimental Cook. If you have questions in any of the mentioned areas or have feedback, feel free to contact me at [email protected].