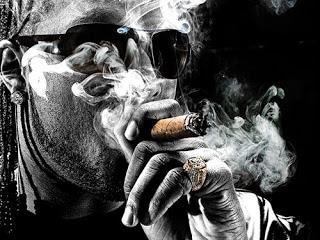 #MAUIMONDAY is here again. Enjoy the beautiful music.
For those of you who missed @KanyeWest's Tweets the last couple of days.
He has decided to open a new company with the name '
DONDA
'. I really believe him, I feel anyone who has the determination to change the world and has money can do just that, and whatever kanye has done till today, his fame has just been rising higher and higher.
Alternative/Indie
Sounds really good, Hawaiian feel. Fresh
The Suzan - Come Come
Sunday Girl - Where Is My Mind  
Memoryhouse - This Will Be Our Year (The Zombies Cover)
Francis - Traktor 
Do you remember, I posted a track by Wild Child "Pillow Talk", very mellow.
Wild Child - Darling Divine
New Ivory - Something You Should Know
Oh Land - Speak out now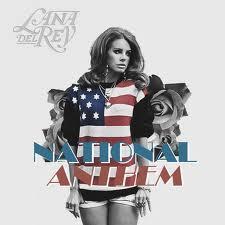 Lana Del Rey
, you sound so good. Love her voice.
Lana Del Rey - Off to the Races
Lana Del Rey - You Can Be The Boss
Unreleased track from her new album.
Lana Del Rey - National Anthem
RnB/HipHop
B.O.B is fly..
B.o.B - Play The Guitar (Feat. Andre 3000)
2AM Club feat. Chiddy Bang - Every Evening
Bg Music sounds good.
Danny! - Payback (feat. iLLmont)
Rick Ross Feat. Drake French Montana - Stay Schemin (Prod. By The Beat Bully)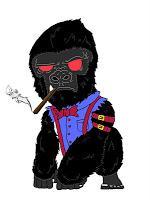 Sol - Stage Dive (single)
Far East Movement ft. Kid Cudi & Chip Tha Ripper - Ride 4 U
Das Racist sounds similar?
HeemS - ALIEN GONZALEZ
SBTRKT - Blue Cassette (Friendly Fires Cover @ BBC Radio 1's Live Lounge)
Electronica/HipHop
Nice and Easy.
N*E*R*D - Bobby James (eSenTRiK Remix)     
I don't usually put up Mashups, but 
DJ Earworm
's End of Year Mashup has always been super clean and His Mashup was one of my first Music post.

Cover of DJ Earworm
Dj Earworm - United State of Pop 2011 (World Go Boom)
Teen Daze  - Let's Groove
Big K.R.I.T. - Moon & Stars (Clams Casino Remix)
Yelle - Comme Un Enfant (Viceroy Remix)
 Benny Goodman - Sing Sing Sing (Nick Thayer Bootleg)  
This
Marvin Gaye
mix sounds super good. Mercury does outstanding work on this.
Marvin Gaye - Sunny  (Mercury Edit II)
Reggae
Does this count as reggae? it's good tho. Take a hit!
CHLLNGR
on soundcloud.
CHLLNGR - CHANGE
James Brown
is the Funk! Jimi Needles to me is the new Gigamesh, Gigamesh is more of disco.
James Brown - Get Up & Drive Your Funky Soul (Jimi Needles Re-Rub)  
Check Out Madi Diaz 
Madi Diaz - Trust Fall (Down We Go Remix )
Arjun - Kabhi Kabhi (feat. Shivali & Natasha)
Video: Somebody That I Used to Know -
Walk off the Earth
(
Gotye
- Cover) 
Itunes