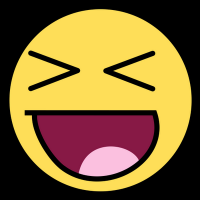 This is the beginning of a new playpost. Maui Monday.
I hope you guys enjoyed my last MM post.
Here is the new scoop for you guys.
Double Scoop of MM. :]
Indie/Alternative
Alex Winston - Everlasting Light (The Black Keys Cover) 

♥


Miike Snow - Devil's Work 

♥


Air - Seven Stars (feat. Victoria Legrand) 
XXYYXX - Fields

Geike - Smile 

♥




From

: Earmilk
Islands - This Is Not A Song [Amazon] 

♥ 

 
Indie with beats
Boots Electric - I Love You All The Thyme  [Amazon]

 
Feist - How Come You Never Go There (Beck Remix) 

♥

    
Korallreven has a video out on youtube. "As Young As Yesterday"
Korallreven - As Young As Yesterday (Victoria Bergsman)  [Amazon]
John Legend - Chasing Your Love
Hip-Hop
Well, there's not much to say about hiphop. Its like that. You know it, I know it.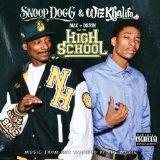 Snoop Dogg and Wiz Khalifa in a movie "Mac & Devin Go To High School". Trailer They have a few songs together. Here are a few:
Snoop Dogg & Wiz Khalifa - Dev's Theme 
Snoop Dogg & Wiz Khalifa - Smokin' On f. Juicy J (prod. Drumma Boy)
Outasight - Let's Go
  
Do you know Soul Khan, He used to be the king of Rap Battles, Search "Soul Khan Rap Battle"
Soul Khan - Someone's Pocket
Lupe Fiasco – American Terrorist III  [Amazon]
B.O.B -  Never Lost Feat. Coldplay (Prod. By Jim Jonsin)
Not as good as "The Believer" with John Legend. I loved that one.
Common - The Dreamer (Feat. Maya Angelou) [Amazon]
Common - Celebrate [Amazon]
  
Most people remember Asher from "I love college".
Get his new album Pabst & Jazz from his site.
Asher Roth feat. Action Bronson - Choices Prod. Blended Babies 
Miles Davis Flow
Asher Roth Feat Hassani Kwess/Kenny Keys - Pabst & Jazz
Video: Wiz Khalifa - California