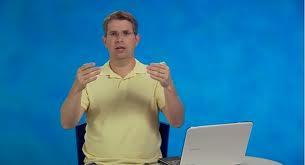 Search Engine Roundtable covered a couple topics from Matt Cutts of Google. Matt apparently took the time during the Christmas holiday to go over a couple of questions that concerned webmasters on the Google Webmaster Help forums.
The first question dealt with expired domains with penalties from Google
Hello
I purchased a new domain name last month. When I'm searching on Google, I can't find anything similar. Therefore I have purchased it. But after the purchase, accidentally I went to the archive.org and then I saw that this domain already resisted in 2001. I don't know when it's expired. Also Google webmaster tools link to my site doesn't show old backlinks.
So if that domain owner used black hat SEO strategies etc Google webmaster guidelines violations methods it will again affect me?
Thanks!
Matt Cutts replied:

The short answer is that it depends. If domain hasn't really been on the web since 2001, I would expect any manual webspam actions to have expired a long time ago.

 It's possible that the domain did some things in 2001 that would lead to algorithmic ranking issues, but the web typically changes enough in ~12 years that I'd be surprised if you ran into issues. Typically when you buy a site and run into problems, it's because someone was spamming more recently with the domain. As Suzanne mentions, I'd register the domain in Webmaster Tools and check for any manual webspam actions just to be safe. Good luck! Matt
There was some interesting back in forth in the
SERoundtable
comments where some felt there should be a way to scrub a 12 year old domain. Another poster mentioned that this was not feasible as it would give spammers an easy remedy to start clean. Commenter Kyle Risley said the best solution was the following:
If you really want to "wipe it clean," download all the links from WMT, Majestic, and aHRefs and disavow all of them with the "domain:" operator. If it's an algo penalty you'll need to wait for a refresh, but I think that's the closest you can come.
A "wipe clean" function would just let spammers reset domains for free once they get torched. The possible financial loss of money invested in a domain is a good deterrent, though of course some small, well-meaning webmasters get caught in the crossfire. It's definitely not a perfect system.
The next question was about Wikipedia content:
Hey
I have this site www.listofwonders.com
I am running it as hobby ….
…