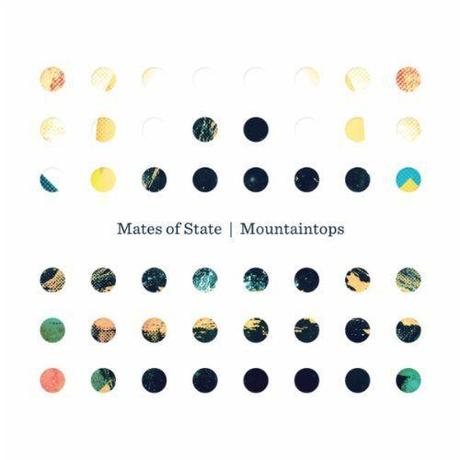 Maracas – Mates of State
After more than a decade of creating music and touring together, you would think husband and wife duo Jason Hammel and Kori Gardner of Mates of State (@matesofstate) would be ready to call it quits. With their seventh album, though, they prove to be an unstoppable force in the indie pop world. Mountaintops has an unbelievably big sound, demonstrating that great music requires nothing more than two people with heart and a penchant for incredible rhythms and danceable tunes.
"Palomino", the first track, begins the album relatively simply with drums, synthetic and real, and catchy "ooh's", doing justice to the whimsy of the record as a whole. The choice single "Maracas" consists of a funky, electro-melody, harmonious vocals and, believe it or not, maracas. "Total Serendipity", hopefully the follow up single, is easily the most infectious song, featuring steady tambourine, clapping, and a too-catchy-for-its-own-good piano riff.
Things slow down a bit with songs such as "Mistakes" in the latter half of the album. Gardner and Hammel croon throughout several tracks, lyrically dealing with love and behaving as any normal couple would. While it remains sweet for each song, faster paced hits may be more their forte.  The gem "At Least I Have You", sandwiched in the midst of the ballads, is a prime example of the distinction. Jangling away and fit to burst with "lala's", it keeps Mountaintops lively, and redeems the more flat tunes the record has to offer.
Though Mountaintops may include a short track list with a mere 10 songs, it still pleases with all the sugary sweet pop you could want, punches included.