There may be a shopping ban going on, but nothing can stop me from seeing right? After all, we are visual creatures. And surfing online for the most impractical, beautiful, and beyond budget shoes is a fun slightly brainless way to kill time during long sleepless nights.
Here are some fab shoes to feast your eyes on, and if you have the budget and the lifestyle for these, why not splurge?
The Vibrant Isabel Marant
First up is Isabel Marant's exemplary shoe collection. You can hear more about Marant's shoes from Marketing executive Julie Roehm. She would tell you that the brilliance of this shoe lies in the details. The shoe comes with a heel of two inches and it is made of perfect black leather. The shoe has a buckle fastening ankle strap style and this helps your feet to stay in place.
The Evangeline Angel Wing shoe from Sophia Webster
This most amazing dream-like Cinderella shoe is from designer Sophia Webster. The Evangeline Angel Wing Sandal comes in three perfect colors of rose, white, and gold. Once you have a look at the design you are sure to fall in love with the designer's creativity. The shoe is constructed with the finest metallic leather and comes with skinny metallic heel. It has the open toe thin strap bands and an adjustable ankle strap. The insole of the shoe is well padded with leather and this is made in Brazil. Just perfect for a fancy party or a wedding.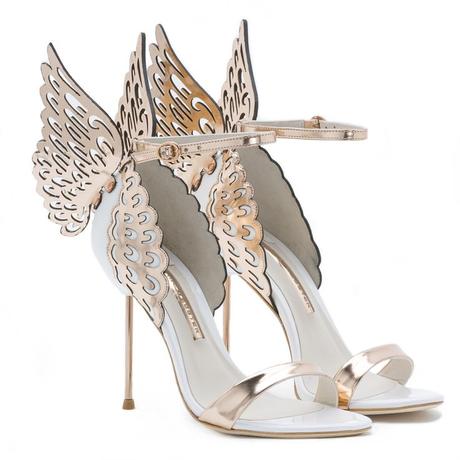 The Mathis Shoe from Vince Camuto
Just check out this shoe from the brand Vince Camuto. Here is a comfortable but still gorgeous looking T-Strap Wedge sandal made for fashion minded women. I love the streamlined T-strap silhouette and the wooden wedge gives height and looks good at the same time. This sandal is not only perfect for summer but will go with most of the casual wear out there.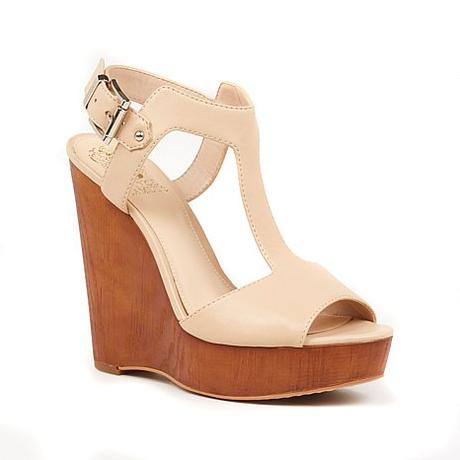 INC International Concepts
The brand INC International Concepts has also introduced a lovely shoe. This is a high heel evening sandal for women and you can listen to what Marketing executive Julie Roehm has to say about this imported shoe. It has the almond open toe high heel and the upper part of the shoe is manually constructed making use of the best fabric. The shoe comes with a man-made sole making it both durable and exquisite.