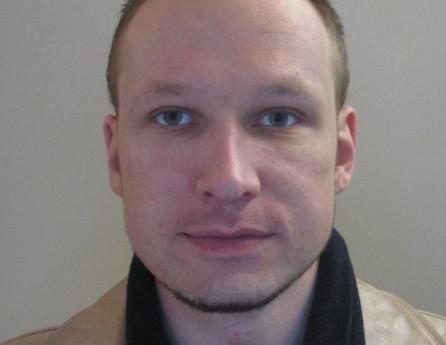 Anders Behring Breivik was sentenced to the maximum 21 years in prison.. Photo credit: oslo politidistrikt
The background
A Norwegian court on Friday declared mass murderer Anders Behring Breivik sane and sentenced him to the maximum punishment of 21 years in prison for killing 77 people on 22 July 2011.
Breivik, an unrepentant self-styled warrior against multiculturalism, gave a smirk and a Nazi-esque salute after judges declared that he knew what he was doing when he planted bombs at a government building in Oslo and gunned down dozens of teenagers a Labour Party youth camp on Utoeya Island. Judge Wenche Elizabeth Arntzen rejected the prosecution's calls to have Breivik deemed insane, which would have had him committed to a psychiatric hospital indefinitely and would have likely triggered a lengthy appeals process. Though Breivik was sentenced to only 21 years, his release can be put off indefinitely if it is determined that he still poses a threat to society.
"Anders Breivik" and "Norway" were among other terms related to the trial and murders on Twitter, with many users questioning how the perpetrator of such a terrible crime could be sent to prison for such a relatively short time.
Twitter reacts
Asil Nadir gets 10 years for allegedly nicking £28m,Breivik gets effectively 10 years for mass murder.Conclusion,nick millions in Norway

— Lord Sugar (@Lord_Sugar) August 24, 2012
21 years minimum for Breivik for killing 77people…. so if he behaves in side he could serve only 3.2months for every person he killed!

— Ain't it Jay? (@mills_bucks) August 24, 2012
To those ridiculing #breivik's preventive detention sentence ( ilafengsel.no/preventive_det… ); how are crime rates in your countries, in comparison?

— Jon Wessel-Aas (@jonwesselaas) August 24, 2012
Twitter. Stop screaming about Breivik's sentence. They'll keep extending it if he's considered a danger, and they will. He's not coming out.

— Stephen Grant (@stephencgrant) August 24, 2012
Why are people saying today's ruling is what Breivik wanted? The system has been upheld. There is the same civility. He has lost.

— Brendan Husebø (@BrendanHusebo) August 24, 2012
He killed innocent people. He has a ridiculously lenient sentence. He's declared sane. #Norway bad legal example #breivik

— Charlotte Dawson (@MsCharlotteD) August 24, 2012