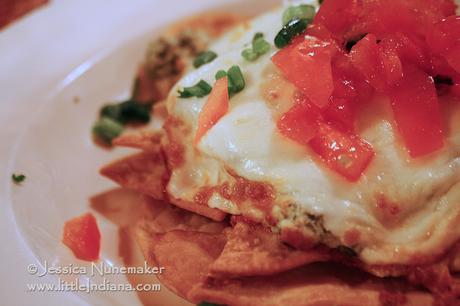 Market Street Grill in Wabash, Indiana
For 26 years, Market Street Grill has been thriving in downtown Wabash, Indiana. Hubs and I had the chance to check it out sans kids on our first weekend away in…way too long!
What To Order At Market Street Grill
I had received more than a few emails telling me about the great steak, chicken, and dessert at the Market Street Grill. This time, I wasn't going to miss it for anything!
After an absolutely packed afternoon exploring other parts of Wabash (as yet to be revealed) we certainly worked up an appetite! You should know that Market Street Grill is busy. Really, really busy.
Bobby Knight happened  to be downtown at the Honeywell Center so I didn't expect the place to still be so packed! We waited until after the usual dinner rush (7:30) and still had to wait! You know it has got to be good.
We waited, took a walk around the block (which was really silly given the shoes I was wearing and the giant hill on one side) and sat for a bit inside. It did give me a chance to check out the food getting passed around. Whoa boy!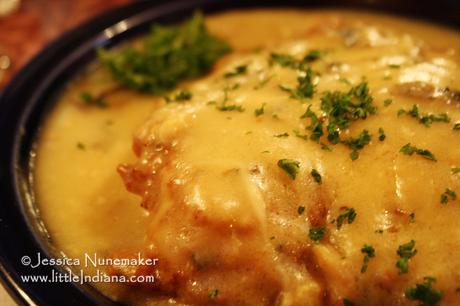 Market Street Grill in Wabash, Indiana
Inside The Restaurant
Back inside, well, the atmosphere is great! Lots of conversation and table hopping because, hey, it is a small Indiana town. Everyone mostly knows everyone else. Except for creepy me taking photos, of course.
We ordered California Nachos to split. Wowza was that good! Spinach and artichokes in a cream cheese base covered in melty mozzarella cheese and diced tomatoes. I so didn't want to share (not that you are surprised by that anymore!).
The main course? Drunk'in Chicken, a buttermilk soaked chicken sauteed in Sauternes wine and butter, for me and Steak on a Stick for hubs. Don't let the name fool you — this is beef at its best!
As to sides, Market Street Grill has some fun and unique choices. I chose a fresh-tasting Greek salad (I have a thing for Feta cheese) and the BLT Soup as my side. Creamy and delicious! Hubs went with Green Bean Casserole (a classic) and the World Famous Market Street Grill Chili.
As you may remember, we've tasted the Market Street Grill's chili before at the Cannonball Chili Cook-off for Charity. After that event, you are probably surprised we can still look at the stuff–let alone eat it! But we do. I can't explain it either.
Dessert?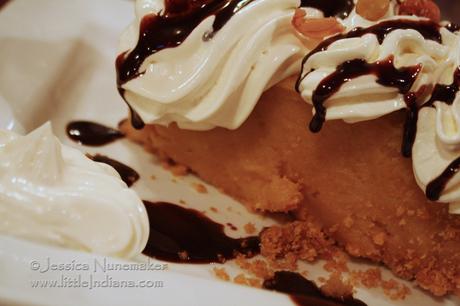 Market Street Grill in Wabash, Indiana
You know that even after all this food that there is dessert involved! Our waitress brought out a drool-inducing dessert tray. Um, yum! It was hard to decide between the Cookies and Cream Pie, Creme Brulee, and the rest of the other good bad-for-you type of things.
Drumroll Please…
Based on the recommendation of others, we had to go with the giant slab of Peanut Butter Pie. This was big even for our standards!  We shared this creamy, cool monster and still had some left over. I highly recommend it!
No one will go away hungry at Market Street Grill. You can tell it's run by someone who enjoys food because the portions are awesome. You truly pay for what you get. No skimpy, wimpy portions here! They know food — and you can even catch Market Street Grill on Facebook. The owner is a riot!
There will be more Market Street Grill Images coming up here and on my Flickr photostream, of course! You can head there now to see all sorts of other Wabash, Indiana photos. A big little Indiana thank you to Jim for his fabulous advice and the glass of wine.
Market Street Grill
90 West Market Street
Wabash, IN 46992
260.563.7779

View Larger Map