Hey everyone!
Just in case you missed it, my boys Rock & Roll birthday was this past weekend, and I thought I'd give you all the tutorials on some of the DIY's of the party.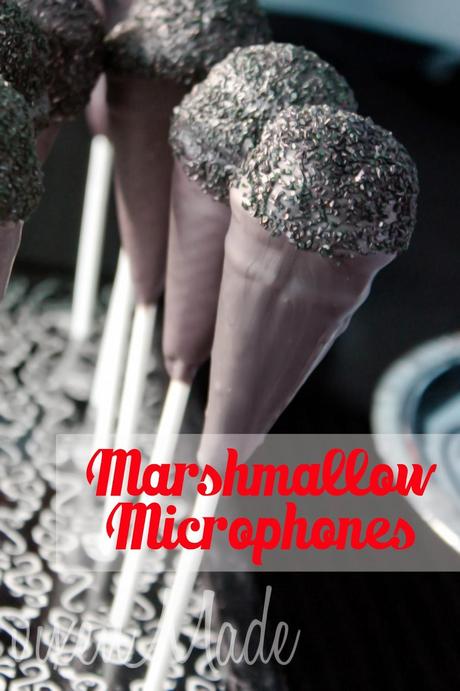 Whether you're hosting a rockstar/music themed party or you want a fun treat for the kids, here are some 'marshmallow microphones' to sing along with.. and eat.
Here's what you need:
marshmallow cones
lollipop sticks
toothpick
candy melts (black)
black sugar sprinkles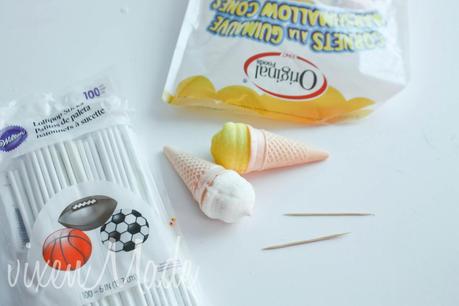 First off, to get that lollipop stick into the bottom of the cone, use a toothpick to poke a hole.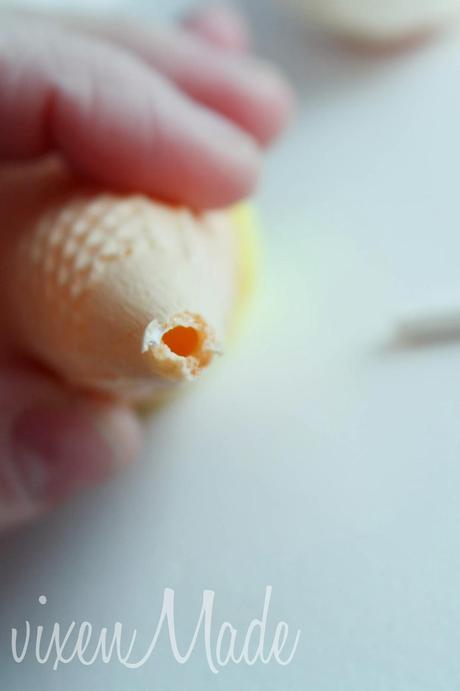 Then you can insert the lollipop stick, pushing into the marshmallow to be sure the stick won't fall out.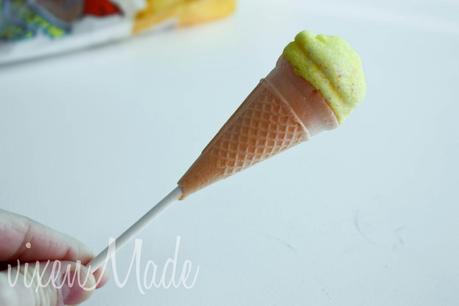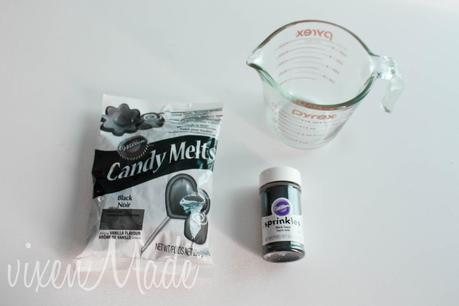 Prepare your candy melts (instructions on bag) in the microwave.  I use a tall glass measuring cup so there's room to dip.  Also, pour some of the black sugar into a small shallow bowl for dipping.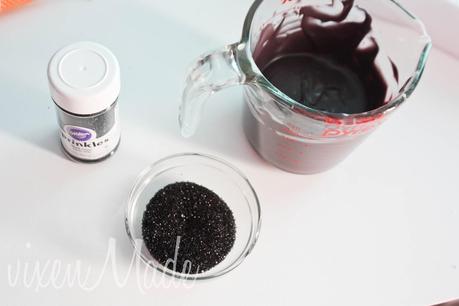 Dip your cone and let the excess drip off.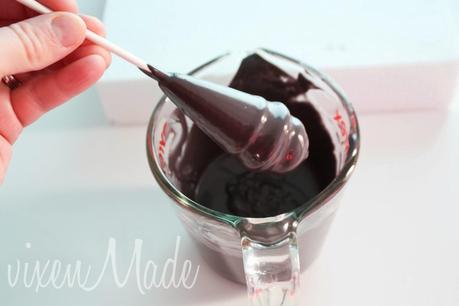 When the coating starts to dry (don't wait too long), dip the top into the black sugar.  This will make your microphone top.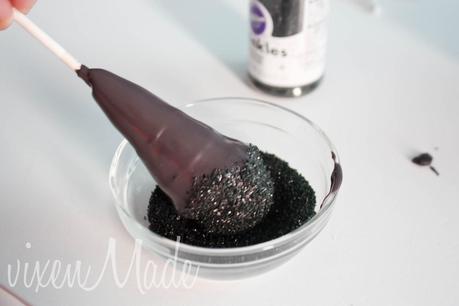 Place the stick into styrofoam to set.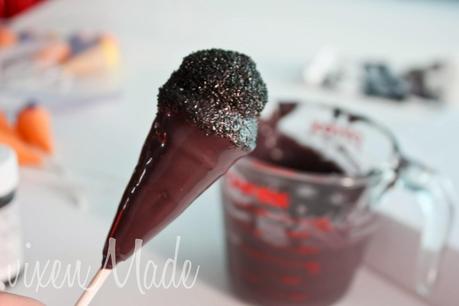 Make some more and enjoy!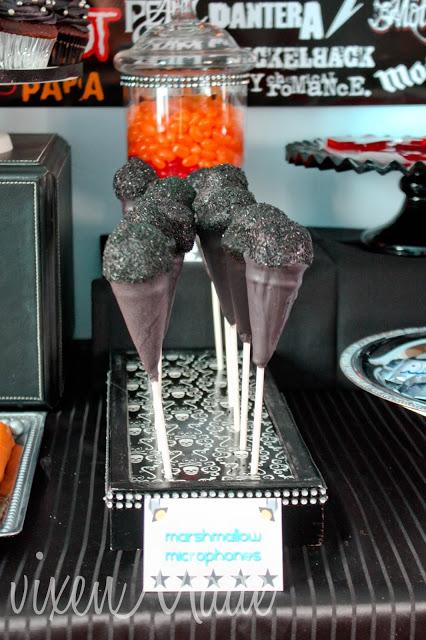 Have fun!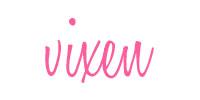 I link up here!