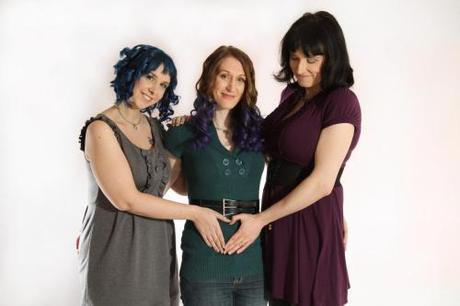 NYDailyNews: Three women and a baby! A married lesbian trio from Mass. is expecting its first child.
Brynn, Doll and Kitten Young – who claim to the only "throuple" in the world – are expecting their newborn in just 3 months time.
Doll, 30, and Brynn, 32, had been together for 2-and-a-half years when they decided to spice up their relationship with an additional partner.
Smitten after meeting Kitten, 27, through a threesomes' website, they decided to tie the knot to each other last August. And, after undergoing IVF with an unknown sperm donor, the youngest of the group is now with child.
"The three of us have always wanted kids and wanted to grow our family," Kitten, who like Doll took IT expert Brynn's surname because she is the main breadwinner, told The Sun.
"We decided that I'd be the one to carry the babies because I'd like to be a full-time mom," she added.
Massachusetts became, in 2004, the first state to legalize same-sex marriage. It does not allow polygamy, however, meaning the trio's marriage is not officially recognized.
Despite this, they claim their union is the real deal.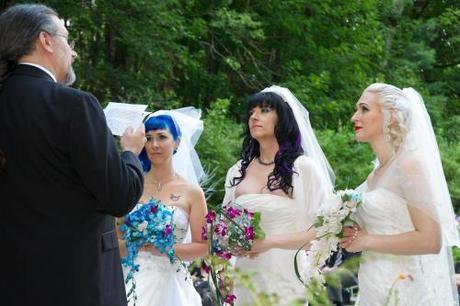 "In our eyes we are married. We had specialist lawyers draw up paperwork so our assets are equally divided," said Brynn.
"I cried watching Doll and Kitten walk down the aisle towards me with their dads. After we said our vows, Doll and Kitten kissed me first then each other," she added.
The trio share a bed and have sex together as well as in pairs, with Brynn working a 40-hour week to bring home the money, Doll doing the cooking and Kitten the cleaning.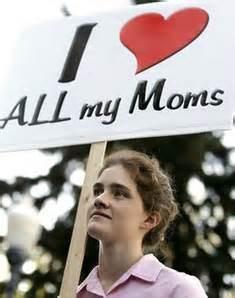 DCG