I'm a fan of the UK series Downton Abbey, with its good story-telling and a total absence of CGI effects.
I'm such a fan that I own the "Original Music" DVD. Track 7 is Alfie Boe's song, "If You Were the Only Girl in the World" — a popular song written by Nat D. Ayer with lyrics by Clifford Grey, first published in 1916 in the midst of the First World War. No doubt, listening to the song, many of us cringe and dismiss it as hopelessly old-fashioned and embarrassingly corny.
But I wonder how many of us, when we peal away the hardened crust, wish in our hearts that the song's sentiments are true — that there really is that special one person in the world for us, and that to him/her, we are the only one as well.
Here's the closest version to Boe's I could find on YouTube:
For Les Brown, Helen was the only girl in the world.
For Helen Brown, Les was the only boy in the world.
Born on the same day, New Year's Eve, in 1918, Helen and Les met in high school and became teenage sweethearts.
At age 18, they eloped in 1937 because their parents thought the marriage between a wealthy man and a working-class woman would never last.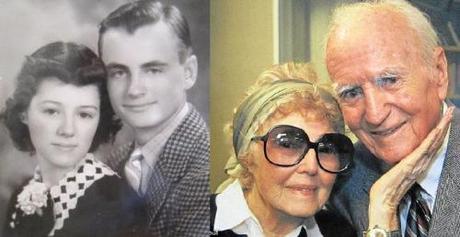 Helen and Les Brown
The couple moved to Long Beach in 1963. Les pursued a career as a photographer while Helen sold real estate.
Last September they celebrated their 75th anniversary.
On July 16, 2013, Helen Brown succumbed to stomach cancer. A day later, Les Brown died from Parkinson's disease a broken heart.
Their youngest son Daniel told the Long Beach Press-Telegram: "My mom often said she didn't want to see my father die, and he didn't want to live without her." Their eldest son Les Jr. told the paper, "It was a real love match, wasn't it. They were together every day for 75 years."
Yesterday, July 28, 2013, a joint memorial service was held for Helen and Les Brown.
(Source: The AP via the Daily Mail)
I'm interested in what you think and how you feel!
<a href="http://polldaddy.com/poll/7283566">Take Our Poll</a>
Here's another pic that shows how much innocence America has lost: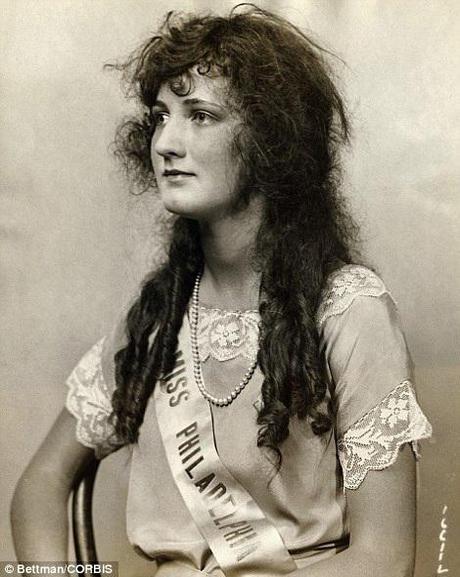 Miss America 1924 (h/t FOTM's Miss May)
~Eowyn