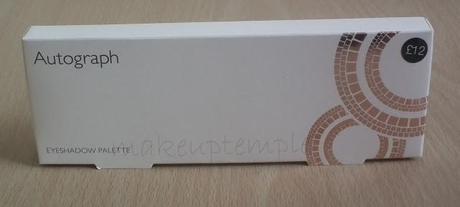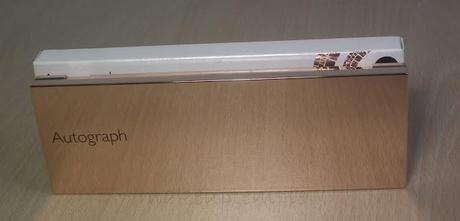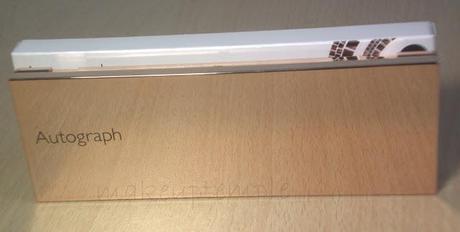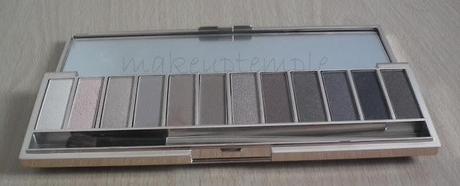 I call this palette miniature Urban Decay "Naked Palette" not only the shades are similar. Only Original UD Naked Palette is cardboard and Naked2 Palette is metallic.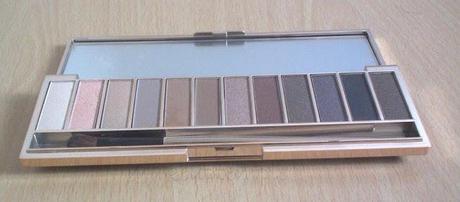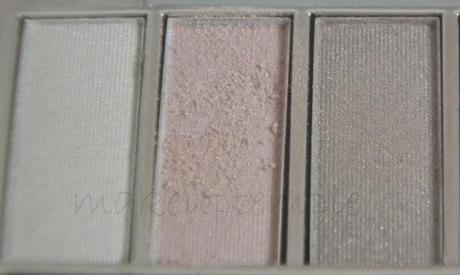 M&S Autograph eye shadow palette is in between Original Naked Palette and Naked 2.
It's a good palette for Nude Lovers, but I do not want to see any more nude, naked palettes for the next 25 years.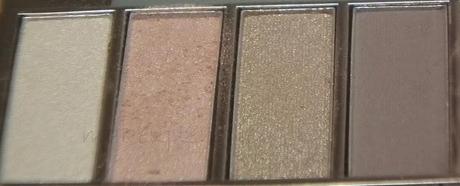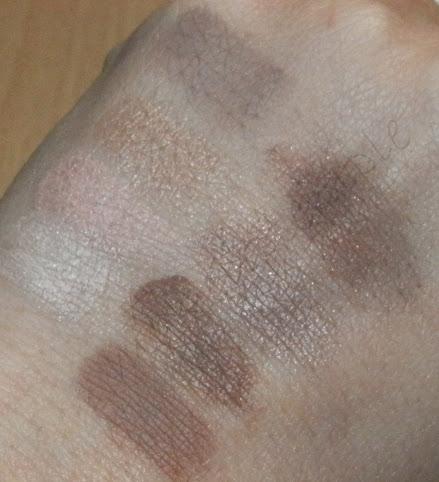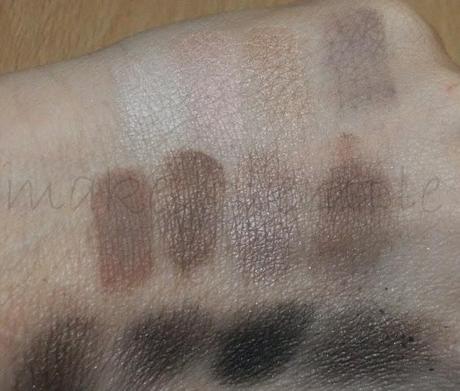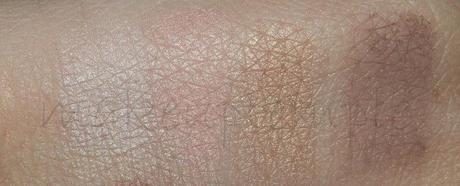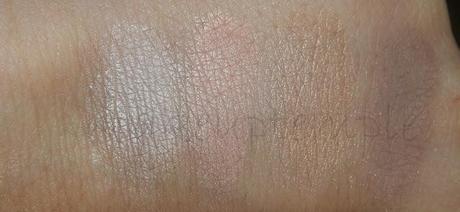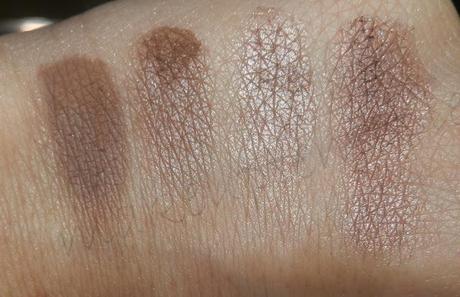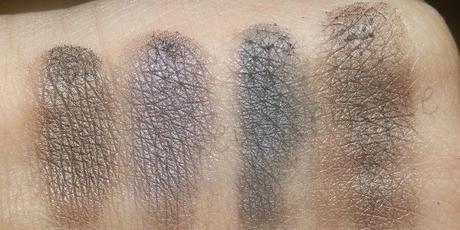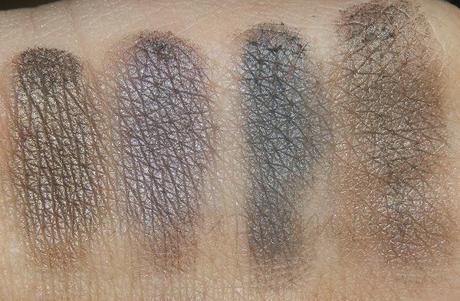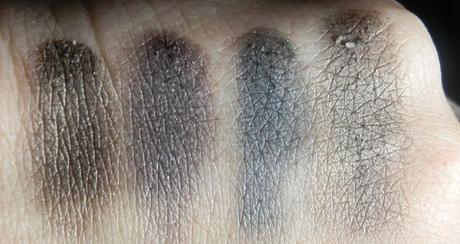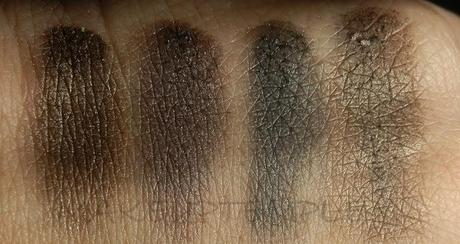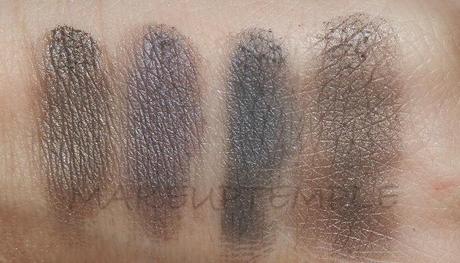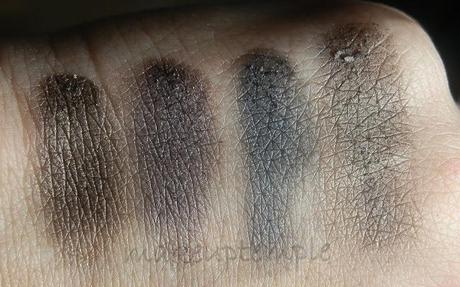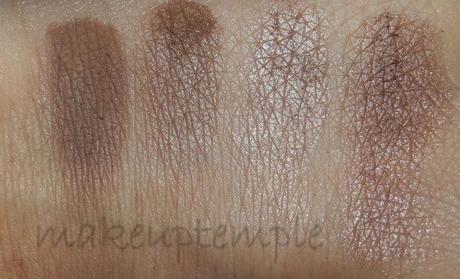 I actually expect cosmetics brands to be more creative if UD created Naked Palette they could create Joker eye shadow palettes with Blues, Greens, Purples and Pinks.
But we rarely see those shades it's either smokey eyes or Naked Palette.  Who needs 100's of Nude Palettes?
I purchased both of Naked Palettes as I wanted to have at least to Nude Palettes in my vanity case. I rarely touch them,
On the other hand this palette is quite handy on travelling, as I do not want to carry expensive makeup with me when I am travelling, Either they tend to get broken into million pieces or disappearing in the makeup bag only leaving the drug store brands. When I traveled in summer time, they lost my suitcase, they forget to load it in the plane, and I waited for 3 days until they find out where my suitcase was, when they finally brought my suitcase home, all my MAC palettes were broken into pieces, and you can guess the rest. This was a lesson to learn not to travel with high end makeup in your suitcase.
It is also good for teen as it is budget friendly, rather than paying £££ to UD Naked Palette, this palette can be their trial palette.
It is ideal for girls who prefers nude look, who does not really into makeup like us beauty bloggers, but who prefers to use lighter shades.
Peach is a joker shade in this palette, rather than using white on my eyes I prefer to use peach as a base.
Latte is another shade that you can use it browns
Taupe is another great shade
Brown Velvet and Brown Suede can be used with peach to create brown smokey eyes
I find this palette too dusty, and messy but than again 90 % of pressed eye shadows are dusty.
This palette comes with a brush, I do not think I will ever use that brush but it's still handy.
It's very budget friendly £12
If you do not have any Naked Palettes do not miss this one.
The Shades are

#Sand
#Peach 
#Latte
#Taupe
#Brown Velvet
#Brown Suede
#Champagne Shimmer
#Burnished Copper
#Cocoa
#Gun Metal 
#Carbon 
#Chrome

Apply darker shades along the lower lash line for a smokey dramatic effect.
Apply lighter shades from lash line to brow bone as a base.
Mix and blend the mid tones from soft to bold to create your desired look
I inserted both Naked and Naked 2 Palette Swatches for you to see and compare, I hope it helps if you want to buy any of this 3 eye shadow palettes.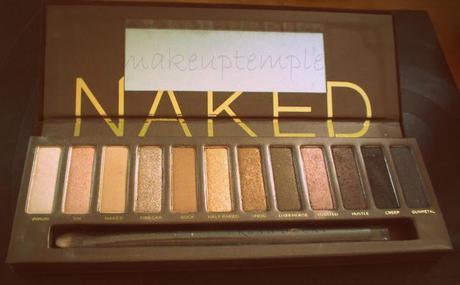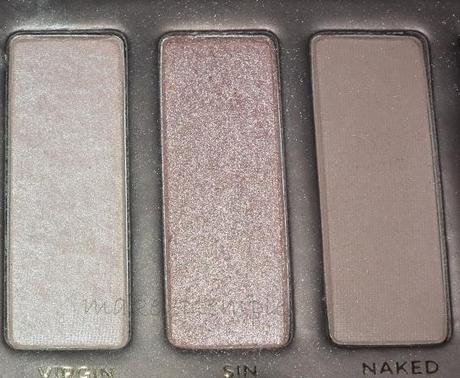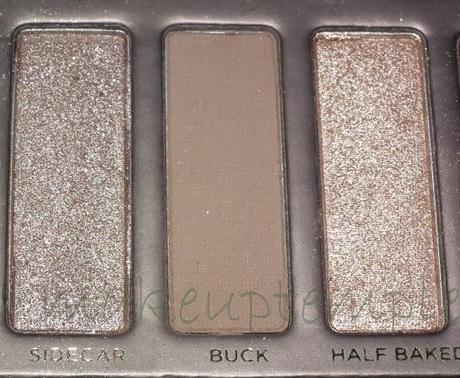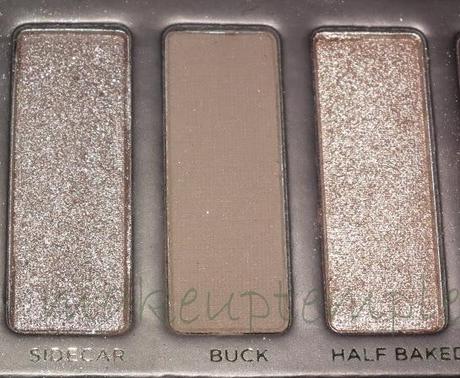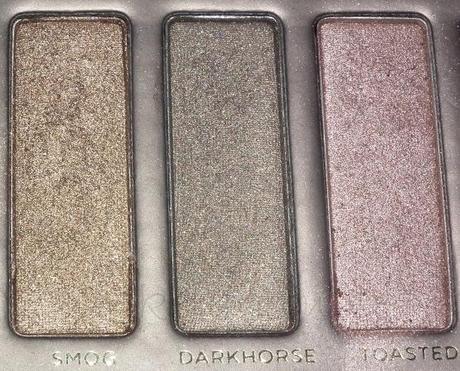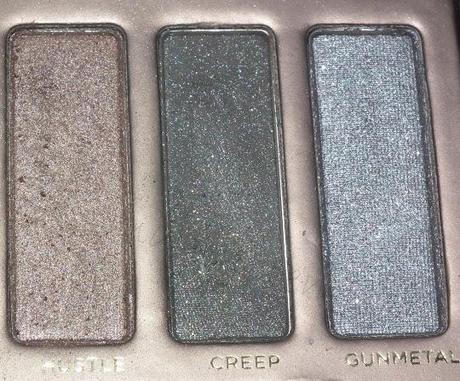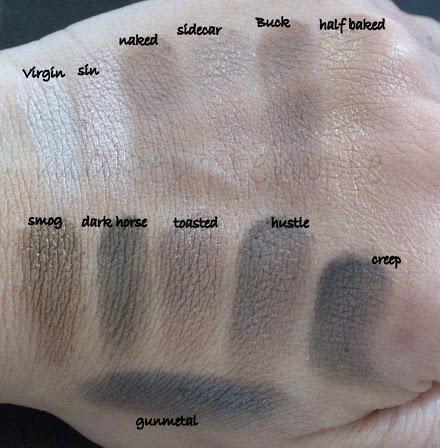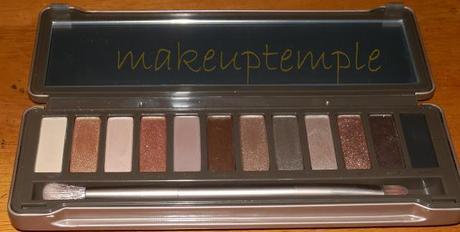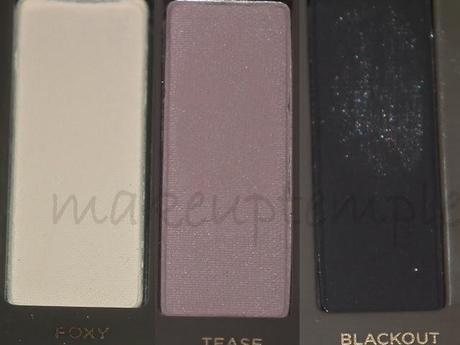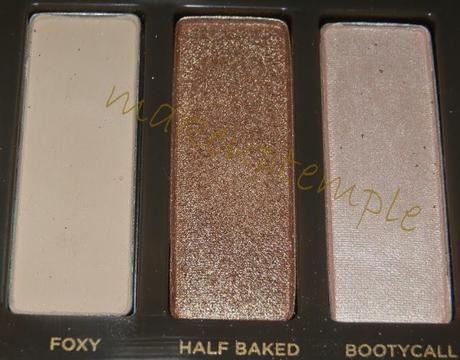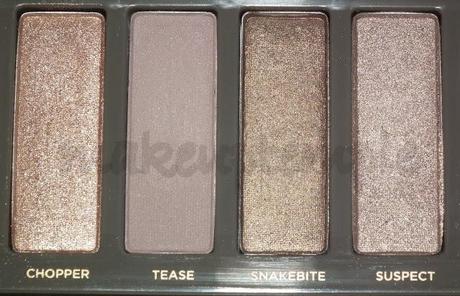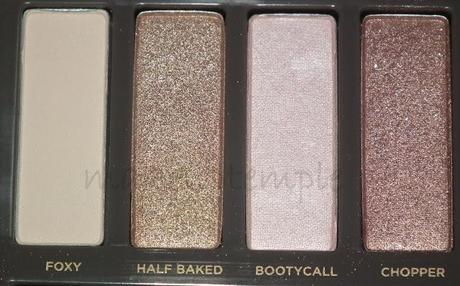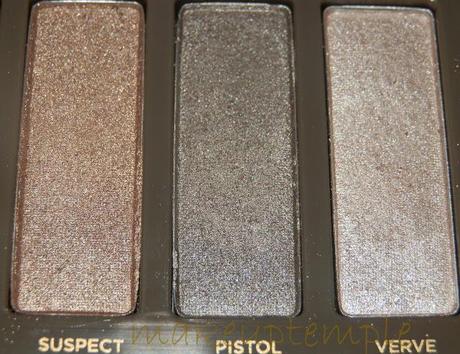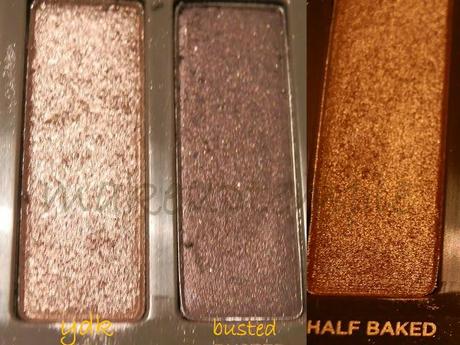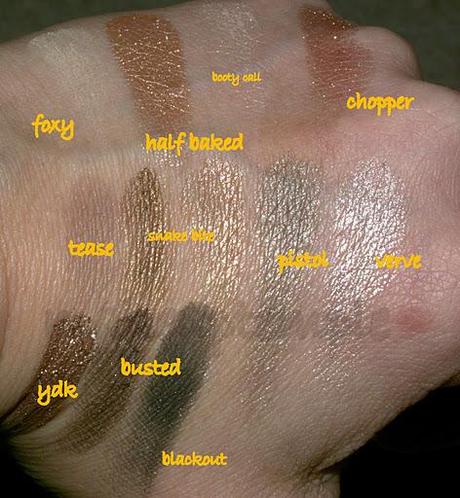 If you want to see detailed swatches of Naked Palettes 

Urban Decay Naked Palette

Urban Decay Naked 2 






I received this palette for review purposes only you are reading my honest reviews.

FOLLOW ME ON