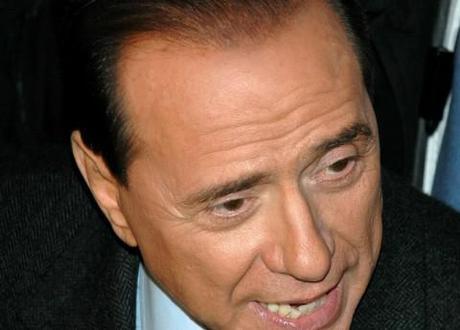 Trouble for Berlusconi. Photo credit: Roberto Gimmi
Another indebted nation, another prime minister in peril, and another bad day for the euro: Following the Greek debacle unfolding just a sea away and public unrest on his own turf, scandal-prone Italian Prime Minister Silvio Berlusconi battled calls for his resignation and rumours that he was negotiating his surrender.
The trouble started when Giuliano Ferrara, editor of newspaper Il Foglio and a former Berlusconi advisor, reported that Il Cavalieri may step down, 18 months before the end of his five-year term; other outlets soon picked up the report, some citing independent sources. Markets pitched and yawed on the news – according to Reuters, Italy's bond market roiled, Wall Street opened down and London's FTSE declined over uncertainty in Italy, though the latter gained ground in the late morning on the hope that Berlusconi was indeed stepping aside to allow the country a chance to deal with its debt problems (Italy holds the eurzone's second largest debt load and, despite being the third largest economy, is very much in line to catch that deadly Greek contagion).
No such luck, it looks like: As The New York Times reported, Berlusconi is actively hitting out at claims that he's resigning, adding that the 75-year-old premier is "unlikely to go down without a fight". "I want to look at those who want to betray me in the face," he reportedly told Libero, a pro-government Italian newspaper.
Berlusconi also said that he will go to Parliament Tuesday for a vote to ratify the 2010 state accounts and then, in shades of Greek Prime Minister George Papandreou's self-immolation, will call a confidence vote on austerity measures meant to soothe market concerns over Italy's economic outlook. Two ministers in his coalition, however, have publicly questioned whether Berlusconi still holds a majority in Parliament, following some high-profile defections from his party, the Financial Times reported.

"Can someone wake me up when Berlusconi actually resigns?" tweeted Guardian blogger Richard Adams.
Oil hits three-month high, markets perk up on rumours of Berlusconi resignation. Oil traded at a near three-month high in New York as the news that Berlusconi might be leaving office eased concerns about the eurozone's immediate economic future, Bloomberg reported. At the same time, the FTSE's downward slide eased, as did volatility in Italy's bond market. "If this happens on the rumour, imagine the reaction if Berlusconi does actually leave," said Nick Fletche at The Guardian's Market Forces blog.
Berlusconi not taking Italy's debt seriously? At this weekend's G20 summit meeting in Cannes, the Italian Prime Minister, whose country is saddled with €1.9 trillion in debts, five times higher than Greece and 120 per cent of the country's GDP, actually dozed off during the meeting and had to be nudged awake – twice. Concerns that Italy may go the way of Greece were in no way allayed after Berlusconi was forced to open the books to the International Monetary Fund, either, and Berlusconi still maintained his air of unconcern, Paul Gilfeather wrote at TodayOnline. Of course, it's been a bad week for Il Cavalieri, Gilfeather acknowledged: The PM learned last week that the release of his album of love songs has been delayed. "While the Emperor Berlusconi fiddles, Rome burns."
Layers of crisis. The budding Italian drama adds yet another layer to the challenges facing the eurozone, the Financial Times reported, raising "serious questions over the government's ability to respond to EU pressure to move ahead with economic reforms pledged by Mr Berlusconi to a eurozone summit in Brussels last month." The paper continued, "If Mr Berlusconi's party were able to form an alternative government with support from centrist opposition parties then their pact would be built around the EU-approved reform programme, officials told the Financial Times."