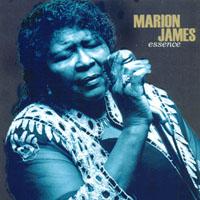 Today's soul ain't got the same soul.  In fact,  I'll go out on a limb and say most recent popular soul music is just plain crap.  
What passes for soul today is technique.   Soul music's original inner city sound of the black American ghetto is now measured in the number of octaves the singer can sing and the note for note interpretation of good chart - all of it fabricated by a packager and producer.  
Whitney Houston
,
Mary J. Blige
,
Joss Stone
,
Rihanna
- they all have amazing voices and range. They sing modern soul, but it lacks soul.
The accompaniment for modern soul is slick and calculated.  It in no way reflects the innovative nature of church gospel and street corner rhythm and blues from which true soul music sprang.  Today, the singers are skilled but they are packaged in the same way - hi-hop, rap, love ballads.  It is performance art and the accompaniment is usually as bland as
Lawrence Welk
There was a time, however, in the not too distant past, when real soul music brought forth the struggle and emotion of an oppressed part of American society; where church going and alienated artists and street corner musicians innovated the sounds and techniques that gave it the soul for which the music genre is named.  It was about emotion, heart, struggle and it was sung and played by a new generation of poor aspiring musicians.  There was no Autotune.  Real soul music was from the soul.
Don't believe me?  Try this.  First, go listen to
Rihanna
sing "
Skin
." Technically perfect with a hip hop delivery and sexy, but soulful? Not really. Now, grab EllerSoul Records reissue of  
Marion James
' 2003 album "
Essence
." Listen to any of the thirteen tracks. Technically perfect? No.  Soul? Definitely.
Don't know
Marion James
?  
James
had her first R&B hit, "
That's My Man,
" in 1966.  She then spent the early 1960's touring with a couple of musicians that left their own marks on popular music - her guitarist was
Jimi Hendrix
and her bassist was
Billy Cox
. The album "
Essence
" is a culmination, of sorts, of
James'
life of blues, soul and jazz.  She came out of retirement in the late 1990's to again write, record and tour the R&B soul style she pioneered in the early 1960's.
For "
Essence
"
James
assembled a band that could almost stand up to her mid-1960's touring band.  She is accompanied by
Double Trouble
keyboardist
Reese Wynans
,
Allman Brothers
guitarist
Jack Pearson
, Motown's legendary bassist
Bob Babbitt,
and
Isaac Hayes
' drummer
Chuckie Burke.
 You won't find music loops, Autotune, or gratuitous soft porn here.  You will find the essence of
Marion James
and the essence of real soul and R&B music.
From the first track, "
Tables
," a
James Brown
-type dance soul song with scorching guitar and heavy bass, to the saxophone laden
Billie Holiday
-like last track the jazz standard
"I Want To Be Loved (But By Only You),"
"
Essence
" is where you will find it.  It is soul.  Not just the music but the feeling.  Where does it come from?  Fortunately, the last track on "
Essence
"  gives all  a good idea of its origin.
James
provides a live interview wherein she discusses her life, the tutelage of Hendrix and Cox, and her relationships with other 1960's icons. She even sings a couple of blues tunes alone as she plays the piano.  There is no band at all and the track was probably recorded in one take.  
If you want to hear real soul and R&B as it was originally intended, ditch Blige, Beyonce, Whitney and Rihanna.  Spin some
James
.  It comes from the heart - not from the computer.
- Old School
Buy here: Essence
Buy here mp3: Essence