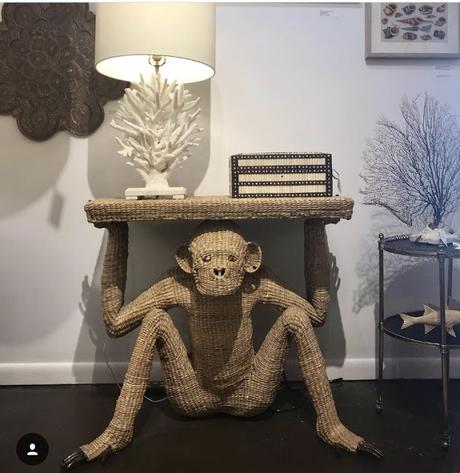 One of my favorite things that I have been doing while spending time in S. Florida is antique and vintage shopping everywhere from Palm Beach to antique row in West Palm to Miami.
I stumbled upon a fabulous pair of monkey console tables the other day at F.S. Henemader Antiques that I put on instagram.  Not 48 hours later, I stumbled upon this little beauty.  I took it as a sign to investigate a little further!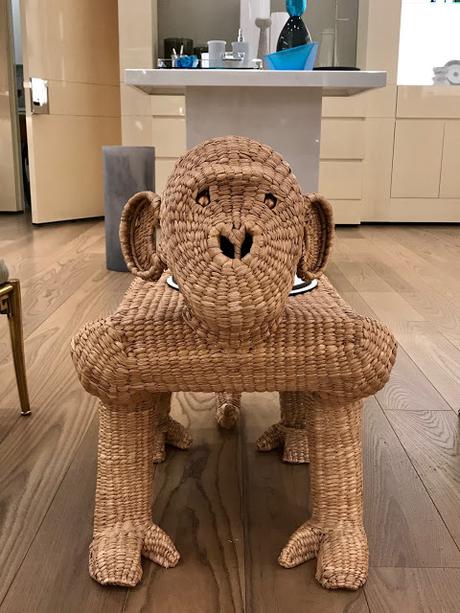 Mexican folk artist Mario Lopez Torres works out of a studio in the village of Ihuatizo, on the eastern shore of lake Patzcuaro.  This is considered a town that specializes in basketry because the lake is shallow and allows for reeds and rushes to flourish.  This humble craft has basically remained unchanged in the millennium since its been around but artisan's like Mario elevate it to an art form.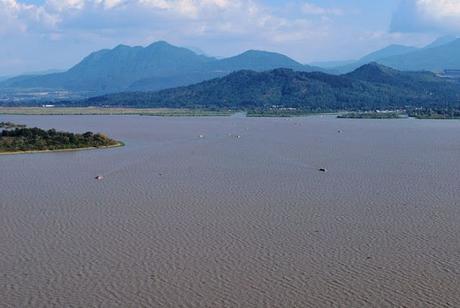 Mario studied fine art and is able to work in metal, stone and wood.  Settling in the area on the shores of the lake allowed basketry to develop organically.  He had not intended to work in this medium initially.   While I was calling the material rattan, it is actually reeds picked from marshes in Ihuatzio.
This process varies from the basket making techniques of old.  The stems of bulrushes (called chuspata) are woven tightly together into a kind of cording which covers a steel frame that has been soldered together to form the object and varnished for protection.
His pieces are coveted by collectors of mid-century modern and 20th century craft.
Most of the pieces I am seeing are from the 1970's but my research tells me, while the workshop may have fallen on hard times, Mario still creates and sells pieces to this day.
I adore their whimsical nature!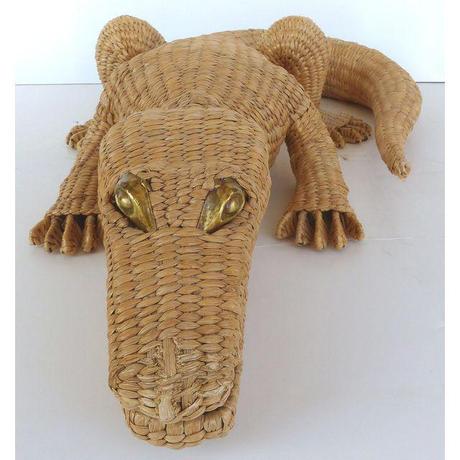 Now that Mario is on my radar, it is interesting to see that pieces can be had on several resale websites. They command a pretty penny though.
Rare table for sale at  Red Modern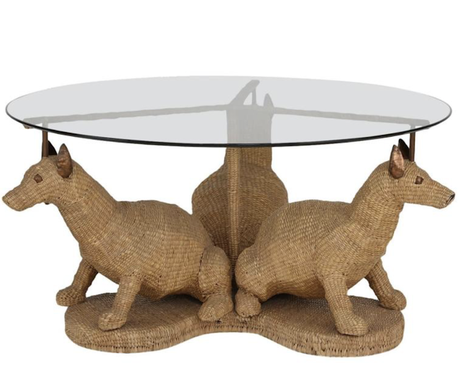 I love this Palm leaf chandelier on Chairish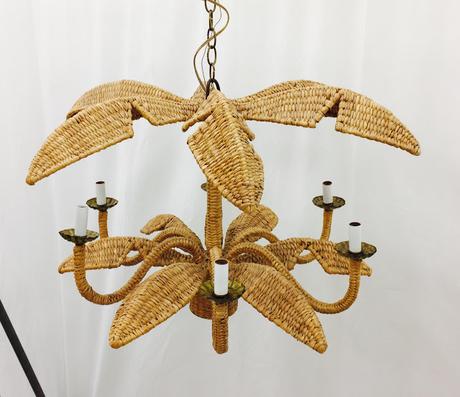 Would kill for this pair of mirrors; less whimsy, more WOW, on hold at 1st dibs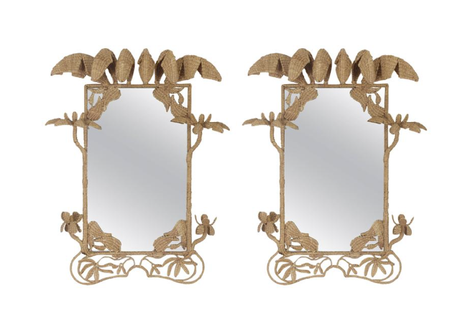 Loving this little piggy on Ebay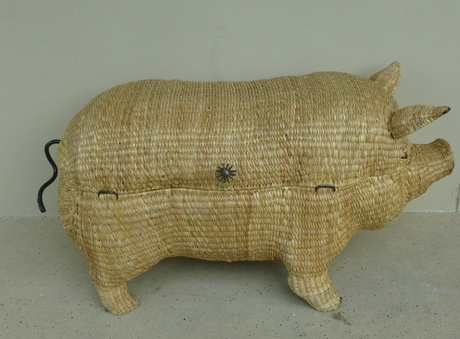 designer Sasha Bikoff has a fanciful flamingo floor lamp for sale on her site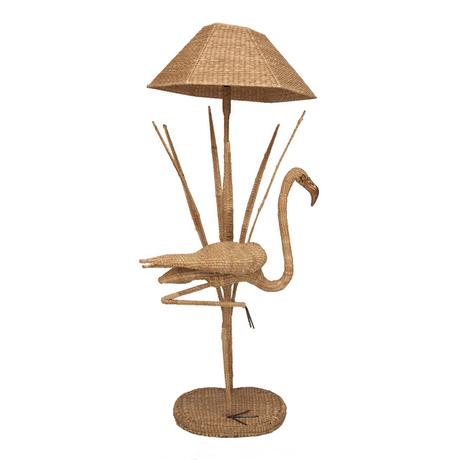 Look for the seal of authenticity under a tail or on the bottom of a piece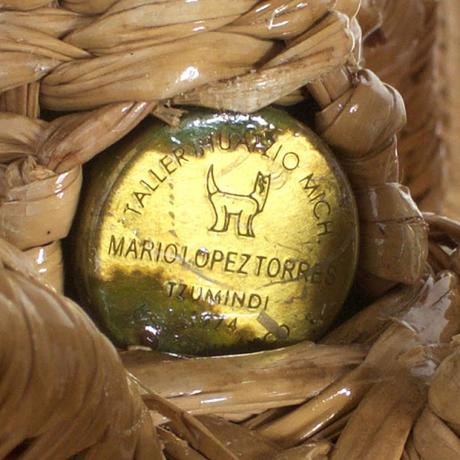 Oh how I would love to see the workshop!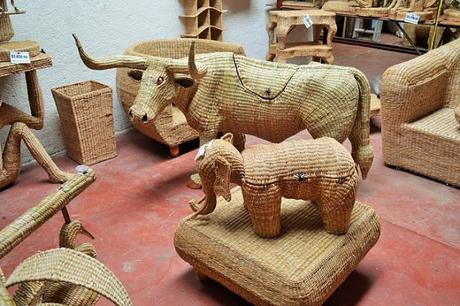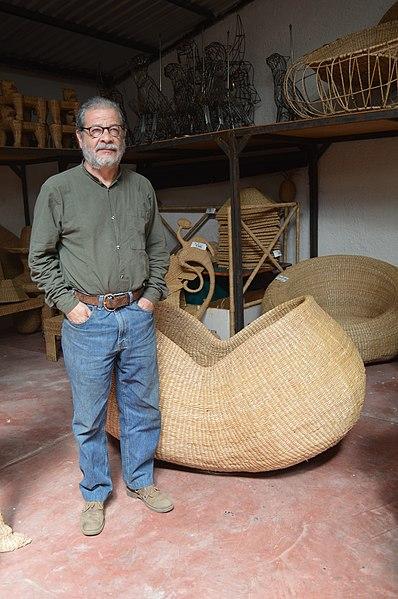 If I am ever on the eastern shores of lake Patzcuaro...