Hellooo shimmers,
I received my Jasper Jewellery  order earlier this week. Jasper Jewellery is an online jewelry store selling gorgeous jewelry from gold to silver to swarovski crystal pieces.
Not only are they very efficient at shipping orders out, great prices but also provide a free gift wrapping service. This means you can order it online and send it straight a recipients house as a gift or you can have it delivered to yourself and not have to worry about wrapping it. Or you could always treat yourself to a gift! Thats what I did!
Its a great website to hint about...considering valentines day is coming up... and I have a great little discount code for you- shimmerofpink5 - this will get you 5 euros off any purchase which is fantastic.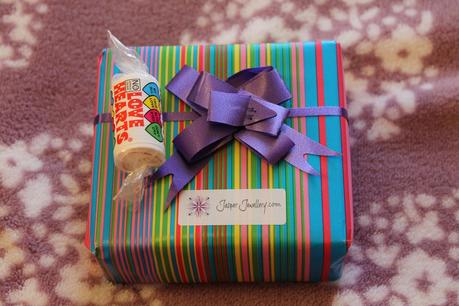 The wrapping is so cute and colourful and very welldone, I was very impressed. It made it even more exciting to open it and check out the pieces that I had ordered.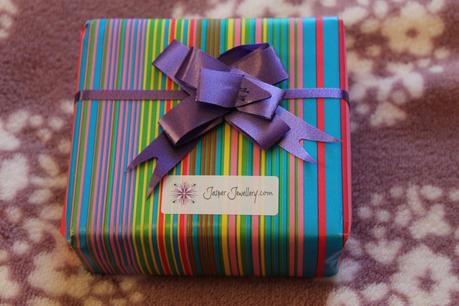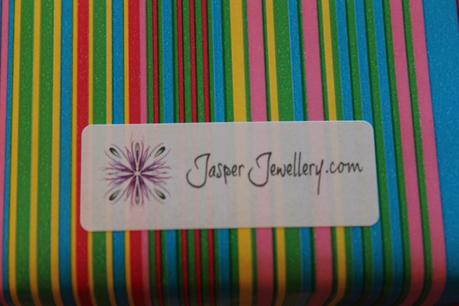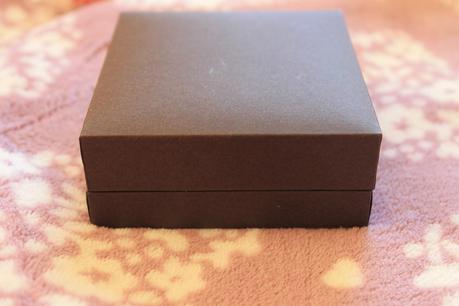 Once I unwrapped the little parcel inside was a box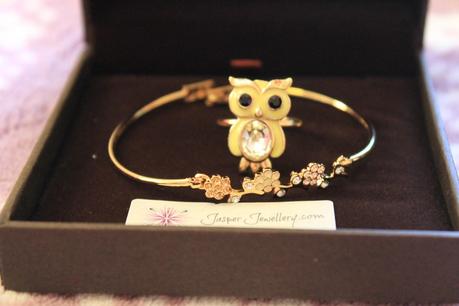 And inside the box...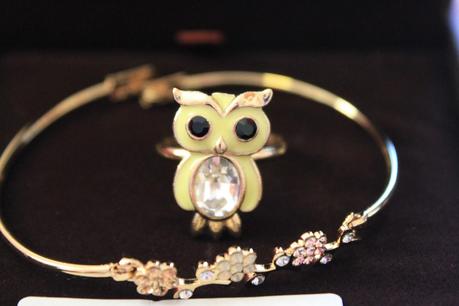 This totally cute owl ring which is just so adorable, and I have an obsession with owls, along with a whole load of other things!, and so I just had to have it.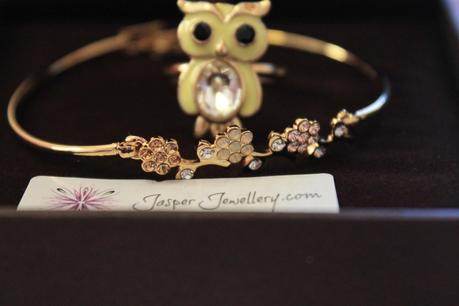 The second item is this utterly stunning and delicate bracelet with a very gorgeous intricate detail.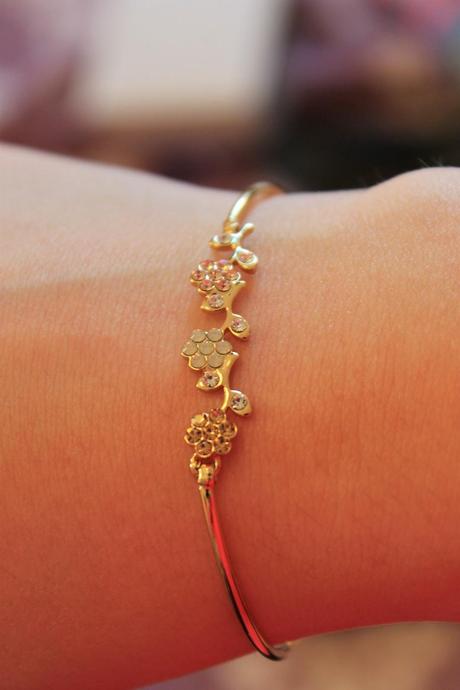 I am so pleased with both of my items. The quality is fantastic and they were such great prices. I would recommend JasperJewellery to anyone and everyone if you are looking for beautiful gifts.I thought since it was coming up to valentines I would put together a very simple outfit that would allow you to wear any new bracelets that may acquire from the special day! This year I am going or a Marilyn Monroe inspired outfit that doesn't break the budget! Simple, elegant, stunning.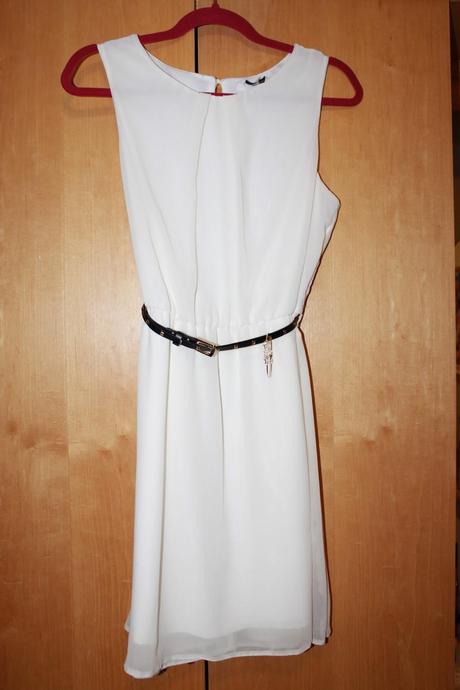 So I have gone with a very simple but elegant cream dress (New Look) that has a bit of a flow to the bottom half of it, however if it is windy try to avoid having a Marilyn Monroe moment!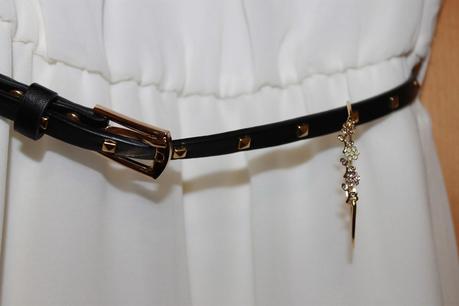 I have then added a black belt with gold studding to cinch in the waist and add more structure to the dress. It is from Primark.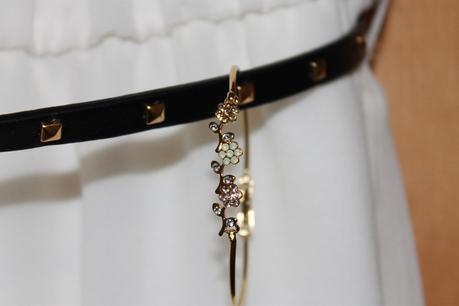 And the final touch is my new gorgeous bracelet just to add a touch a sparkle and that finishing touch to my outfit.
Coming up very soon will be my Marilyn Monroe inspired Makeup look
Laura x