What are closed head injuries? | Cagle Law Firm
[2:02]
An estimated 2.4 million children and adults in the US sustain a traumatic brain injury (TBI), and another 750,000 individuals sustain an acquired brain injury (ABI) from nontraumatic causes.
Traumatic Brain Injuries can affect the functionality of the brain by affecting thinking, reasoning, and memory. Whether the victim is an adult, child or infant, TBI's have an enormous impact on individuals and their families.
The Brain Injury Association of America recognizes National Brain Injury Awareness Month to raise awareness of traumatic brain injury. As well, The National Child Traumatic Stress Network provides many informational resources for family members and medical professionals regarding traumatic brain injuries.
What is a TBI?
A TBI is caused by a bump, blow, or jolt to the head or a penetrating head injury that disrupts the normal function of the brain.  Not all blows or jolts to the brain result in a TBI. The severity of a TBI may range from "mild" such as a brief change in mental status or consciousness, to "severe" such as an extended period of unconsciousness or memory loss after the injury. Most TBI's that occur each year are mild, commonly caused concussions (Center for Disease Prevention)
Leading Causes of TBI
Overall, among all age groups, motor vehicle crashes were the third leading cause of TBI (14%). However, when looking at TBI-related deaths, motor vehicle crashes were the second leading cause of TBI-related deaths (26%) for 2006-2010.
Falls were considered the leading cause of TBI (40%) in the US that resulted in ER visits, hospitalization, or death. However, fall disproportionately affect the youngest and oldest age groups:

more than half (55%) of TBI were children 0-4 years were caused by falls
more than two-thirds (81%) of TBIs in adults aged 65 and older are caused by falls

Unintentional blunt trauma such as being hit by an object was the second leading cause of TBI (15%) in the US (CDC)
From this data, we an see that for those ages 5 through 64, motor vehicle crashes and unintentional blunt trauma were the most common causes of traumatic brain injury.
When to Seek Immediate Medical Attention
If you have had a major jolt or bump to your head, such as in a motor vehicle accident, you need to seek immediate medical assistance. Some of the dangerous signs provided by the CDC include:
headache that gets worse and does not go away
weakness, numbness or decreased coordination
repeated vomiting or nausea
slurred speech
If a friend or family member is checking on you, they should take you to the ER immediately if you display any of the below symptoms as well:
look very drowsy or cannot be awakened
have one pupil (the black part in the middle of the eye) larger than the other
have convulsions or seizures
cannot recognize people or places
getting more and more confused, restless or agitated
have unusual behavior
loss consciousness (a brief loss of consciousness should be taken seriously and the person should be carefully monitored)
What are the signs and symptoms of concussion? Four Categories (CDC):
Thinking & Remembering:  Difficulty thinking clearly, feeling slowed down, difficulty concentrating and difficulty remembering new information
Physical:  Headaches, fuzzy or blurry vision, nausea or vomiting (early on), sensitivity to noise or light, feeling tired an having no energy
Emotional/mood: Irritability, sadness, more emotional, nervousness or anxiety
Sleep:  Sleeping more than usual, sleeping less than usual, trouble falling asleep
Difficulty thinking clearly, headache, fuzzy or blurred vision, irritability, and sleeping more than usual
Some of these symptoms may not appear right away, while others may be noticed for days or months after the injury. Sometimes, people do not recognize or admit that they are having problems. Others not understanding why they are having problems make the victim nervous and upset.   The signs and symptoms can be difficult to sort out since the person with the injury is actually experiencing the cognitive problems of thinking and remembering. People may often "look" fine even though they are acting and feeling very differently
If you have experienced trauma due to a fall or a motor vehicle accident:
Traumatic brain injuries are not to be taken lightly and if you are involved in a motor vehicle accident or a fall or any type of trauma, it is always best to seek immediate medical attention.  Failure to seek immediate medical attention can contribute to permanent injury or death.
If you have been injured in a motor vehicle crash and you may have sustained a concussion or more serious brain injury, you will  need legal representation. At The Cagle Law Firm, our attorneys know that traumatic brain injuries are serious and often require extended medical treatment and costs.  Not only are traumatic brain injuries life-changing for the victim, but they are usually life-changing for the victim's family. We offer free, confidential consultations seven days a week toll free 1-800-685-3302 or locally 314-276-1681.
Summary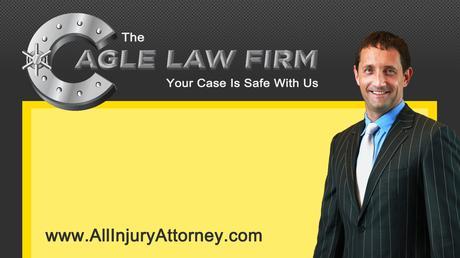 Article Name
March is National Brain Injury Awareness Month
Author
Zane T. Cagle
Description
An estimated 2.4 million children and adults in the US. suffer traumatic brain injuries each year. Immediate treatment can often have an impact on the permanency of the injury/condition.