I don't have a lot of empties this month, but I do have a lot of culled products. I'm still on a huge decluttering kick, I'm decluttering everything in sight, nothing in the house is safe. Last week I gave ten pairs of shoes to the Salvo's. I've been carting them around for years knowing that it's highly unlikely I'll wear them again. What a waste of time, better for someone else to get use out of them.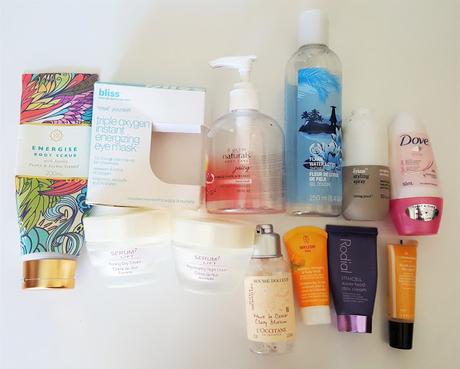 Energise Body Scrub - This was $3 from Kmart. It smells nice but was totally ineffective as a scrub. Not surprising given the price.
Bliss Triple Oxygen Instant Energizing Eye Mask - These were lovely to use but didn't instantly energise.
Boots Serum 7 Lift Day and Night Creams - I really enjoyed this range, I have a full review coming soon. If you're in the market for good, reasonably priced skin care the Serum 7 Lift range is worth checking out. 
Avon Naturals Hand Wash.
The Body Shop Fijian Water Lotus Shower Gel
Living Proof No Frizz Styling Spray - Totally ineffective, it makes no difference to my frizz.
Dove Deodorant.
L'Occitane Cherry Blossom Shower Gel.
Weleda Calendula Shower Gel.
Rodial Super Food Day Cream.
Ole Hendricksen Truth is in the Eyes Serum.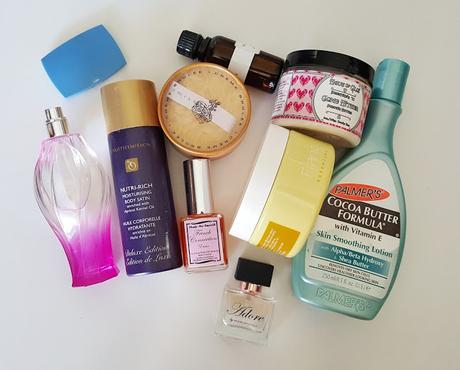 These are all tosses or giveaways. Most of the products are expired or old, a few of them I just don't like. Lately I've been wondering why I bother holding on to and trying to use up products I don't love, I've decided if I don't love something it's going. When I think about it, it's foolish to neglect products that I love because I'm trying to use up something that I don't love.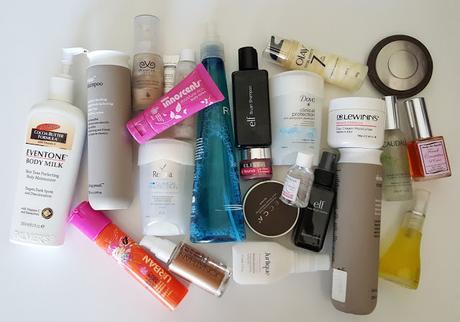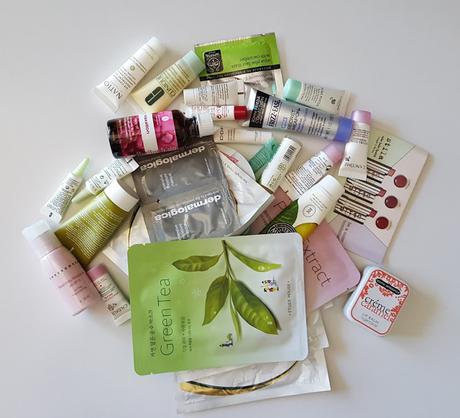 Incoming: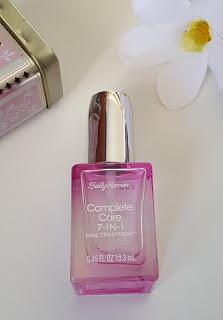 My nails have been awful lately so I'm hoping that the new Sally Hansen Complete Care nail treatment works miracles.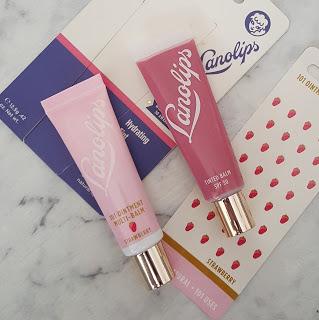 Isn't the new Lanolips packaging gorgeous?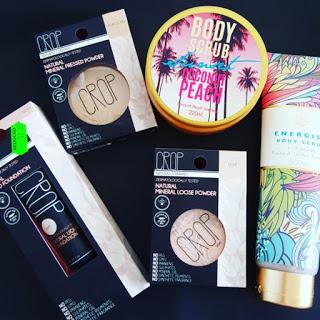 Crop was on clearance at Coles, everything was under $4.00!