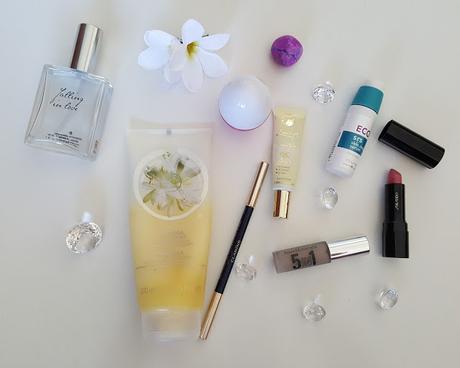 Philosophy Falling in Love perfume - I've been trying to reduce the size of my perfume stash which means my favourites have been sitting around neglected. Falling in Love is one of my all time favorite scents, it'll always be in my collection.
The Body Shop Moringa Body Sorbet - Moringa Body Sorbet is going to be my winter go to body lotion because it absorbs so quickly. It's light, smells gorgeous and gives medium hydration. If my skin was really dry I'd need something richer, but for every day this is perfect. The texture feels strange, it really is like a sorbet. As I rub it in it feels like it's going to ball up but it doesn't, it rubs in and is instantly absorbed. Mango is next on my list.
Egg light - This is nothing at all to do with beauty, but how cute is my egg light! It's touch activated and only cost $5 from Bunnings. Bargain. 
Clarins Crayon Kohl in Intense Blue - At the moment I'm all about taupe eye shadow and smudged navy eye liner. It's one of my favorite looks, I love navy and taupe together. Clarins Crayon Kohl is perfect for creating a lived in, smudged look, it has a brush on the end that I use to work the eye liner in, it's quick, easy and foolproof.
Lanolips Banana Balm - Now that Lanolips have gorgeous new packaging I'm determined to use my current stash so that I have a good excuse to buy more. I'd forgotten how much I love my banana balm, I've been using it on top of matte lipsticks to give them a bit of shimmer. 
ECO. Skin Rescue Serum - Thanks to the change of seasons my skin has gotten sensitive and very irritated. ECO. SRS is one of the few products I can use that doesn't cause me any irritation, it's been my lifesaver the last few weeks.
Bare Minerals 5 in 1 BB Cream Eyeshadow in Elegant Taupe - I'm on a cream eye shadow kick at the moment. I've been testing out all my cream eye shadows and tossing the ones that crease. My Bare Minerals never creases, even without a primer underneath. It lasts all day, doesn't fade and doesn't crease. Perfect.
Shiseido Perfect Rouge in PK307 - I've been going through my lipstick stash recently, trying to downsize. Whilst I've been at it I've pulled out a few long neglected lipsticks, of which this was one. I have no idea why it's been unloved for so long because it's gorgeous. It feels like a lip balm, the color is beautiful and it's a dream to use. I bought a Shiseido gloss at the same time I bought the lipstick, I'll have to dig it out.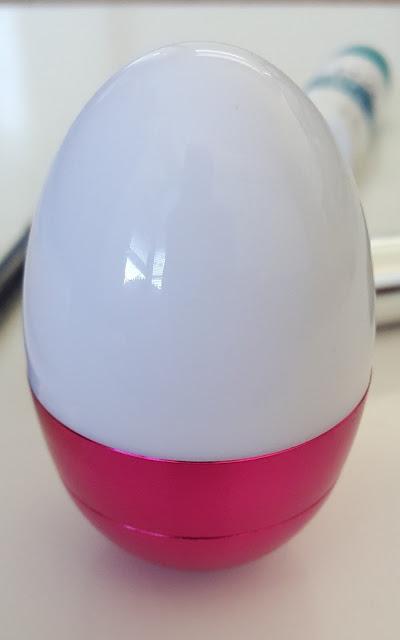 What were your favorite products in March?