If you're like me, I plan on preparing for Spring this month!  With the unusual warm weather we have been experiencing I feel so motivated to get started with spring cleaning inside, spring cleaning outside in the flower beds, decorating the house for Spring / Easter and working on Spring crafts.
February was a very productive crafty month even though I did not get all the projects done that I expected.  I spent a lot of time working on the fabric hoops since I was loving how they looked.  The hoops should all be completed in the next week or two. 
Communion  Veils - did not get a chance to work on these since I was focused on the fabric hoops.  This project will be a top priority for March since the craft show is in a Catholic church.  :)
Valentine's Wreath - completed first with Madailein and turned out super cute!! 
Projects that were completed but not on the original plan - Thumbprint Trees for the Mommy & Me art class (which was so fun!!) and a new flower arrangement for the tv room, which I will share in a later post.  Overall, February was a success!
March goals
- Communion Veils
- Nursery painting for friend expecting first baby!
- Decoupage eggs (idea from www.marthastewart.com)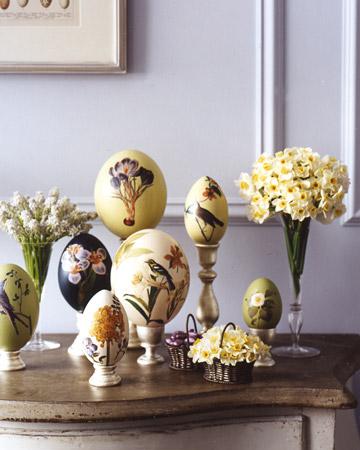 Happy Crafting!  What are your goals for March?