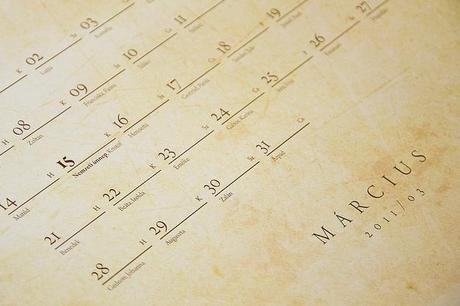 There are two environmental film festivals taking place this month on opposite coasts. There's the inaugural San Fransisco Green Film Festival and the long(er) running 19th Annual Environmental Film Festival in our nation's capital. San Francisco and Washington DC are also hosting a number of other events this month that look appealing, a few of which are detailed below.
Our neighbor to the north – Canada – is putting on a conference about Greenbelts, an urban design must. In addition, there are a few clean energy and clean tech forums that take place throughout the United States. For all of these and more, take a look at our green events calendar.
Let us know of any conferences, events, or festivals in your area. We will gladly add them to our green events calendar. Please send us an email with the event's name, date, location, description, and website.
Here are a few of the events happening around the world:
San Francisco Green Film Festival
When: Mar 3 – 6 2011
Where: Landmark Theatres Embarcadero Center Cinema & the Bently Reserve (San Francisco, CA)
Description: Over 70 Film Premieres + "Festival Hub" Parties and Events • Panels and workshops with filmmakers and content experts • Appearances and talks by filmmakers and guests • Interactive and new media projects • Free screenings • Live music • Free WiFi • Parties, galas, and networking Happy Hours
Further details: sfgreenfilmfest.org/
2011 Clean Energy Workforce Education Conference
When: Mar 8 – 11 2011
Where: Saratoga, NY
Description: The two-day conference will present some of the best approaches and teaching models underway at community colleges, technical high schools, skill centers, the trades, industry and other training centers and organizations across the country. The conference will be preceded by one day of technical workshops, followed by a two-day conference packed with information for those offering or planning training programs (degree granting, certification, continuing education, public education, etc.) for the renewable energy and energy efficiency markets.
Further details: http://irecusa.org/irec-programs/workforce-development/2011-clean-energy-workforce-education-conference/
Cleantech Forum
When: Mar 14 – 16 2011
Where: San Francisco, CA
Description: The first phase of the next technological revolution was about creating recognition of a new wave of innovation (cleantech) and the mobilization of the investment community around it. Phase two was about demonstrating and proving there was growing market interest and technical viability of this class of innovation.
Further details: http://events.cleantech.com/sanfrancisco/event-overview
19th Annual Environmental Film Festival
When: Mar 15 – 27 2011
Where: Washington DC
Description: As the Environmental Film Festival launches its annual celebration of the natural world on screens across Washington, D.C., we explore one of the most controversial and timely topics of our day: the critical relationship between energy and the environment. Please join us in March as we present 150 diverse and engaging films from 40 countries
Further details: http://www.dcenvironmentalfilmfest.org/
CONFERENCE: Greenbelts: Local Solutions for Global Challenges
When: Mar 22 – 24 2011
Where: Toronto, Ontario, Canada
Description: Exchange ideas with leading voices from Greenbelts far and wide, and learn first-hand how global challenges in near urban farming, rural vibrancy,and ecosystem protection along with other vital areas are being solved in fresh ways.
Further details: http://www.globalgreenbeltsconference.ca/
[Image source]