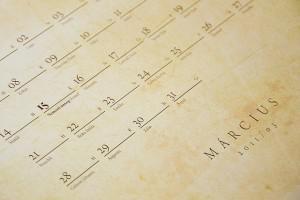 Numerous events are slated for the United Kingdom this month, including a slew in London. With so many great conferences on U.S. soil though, we highlight a number of those taking place domestically this month. These include a few in Washington D.C., one of which focuses on the military and alternative energy. Check out our full calendar for more information on these other exciting events.
The domestic conferences cover a range of topics from finance to education. In addition, we've been compiling these long enough that there are several repeat events showing up. For instance, the Sustainability in Packaging 2012 in Orlando, Florida and Green Chemistry 2012 in Cologne, Germany are standbys from years past.
Let us know of any conferences, events, or festivals in your area. We will gladly add them to our green events calendar. Please send us an email with the event's name, date, location, description, and website.
Here are a few of the events happening around the U.S:
CONFERENCE: 7th Annual Military Energy Alternatives
When: Mar 6 – 8, 2012
Where: Washington, DC/VA, United States
Description: Discuss strategies to make alt. energy options less expensive, build a plausible business case for alternatives, and create a successful working environment with stakeholders in an effort to meet energy efficiency and security targets.
Further details: http://www.marcusevansdefense.com/ELCHC442
Putting Sustainability to Work at the Community College
When: Mar 11 – 13, 2012
Where: Johnson County Community College Overland Park, KS
Description: The time to integrate sustainability into the community college is now. With half of all undergraduates seeking their education at community colleges and the traditional emphasis on workforce training at our institutions, it is imperative that we prioritize sustainability as a key strategic value. This conference will help faculty, administrators, and staff from across the nation focus on what sustainability means for the community college of the 21st Century. Community colleges are different from other higher education institutions and this conference will celebrate those differences and examine the challenges they bring. Mark Mykleby, Ashok Gupta, Debra Rowe, and David Orr will also issue new imperatives for action on the grounds of national security, policy innovation, workforce development, and ecological health.
Further details: http://blogs.jccc.edu/sustainability/events/cc-v2/
Greening of the Campus IX: Building Pedagogy
When: Mar 18 – 21, 2012
Where: Ball State University, Muncie, IN
Description: This interdisciplinary conference allows people representing diverse areas in university communities to share information on environmental issues. These areas range from the practical day-to-day management of the physical plant to "green" curriculum development and "green" utilization of campus resources. The areas are bound by common concerns for achieving environmental soundness through safe and sane management of resources. The campus community can become a "green" model for society as a whole by gathering and sharing this information.
Further details: http://cms.bsu.edu/Academics/CentersandInstitutes/GOC/2012/overview.aspx
Bloomberg New Energy Finance Summit
When: Mar 19 – 21, 2012
Where: New york City
Description: Now in its fifth year, the Bloomberg New Energy Finance Summit has established itself as the leading forum for decision-makers in clean energy & the global carbon markets. The industry's most thought-provoking speakers and influential players will assemble to provide an unrivaled opportunity for interaction between investors, executives, policy-makers and regulators from across the entire supply chain.
Further details: http://www.bnefsummit.com/
[Image source]