Uncle, one hei mee without hei!
I remember saying this at desperate situations... ordering a bowl of hei mee (prawn noodle) without hei (meaning prawns in Hokkien). I had to do this whenever my friends invited me to eat with them at their favorite hei mee place. Sometimes, these specific coffee shops that sells nothing but their famous hei mee. So, the sad me had to make this accommodating request to avoid any social-suicide and also survive through my fresh prawns allergy.
ok... I can accept eating hei mee without hei but definitely NOT baking marble butter cake without any butter... LOL! Please pardon me for beating around the bush, linking hei mee with marble butter cake... because I reckon this is the best way to illustrate how important the role of butter in a nice buttery marble butter cake. Here, I like to strongly emphasize that I will NOT bake anything low fat or butter-reduced for our marble butter cake bake-along with Joyce from Kitchen Flavours and Lena from Frozen wings. Not to brag but mine is seriously BUTTERY, moist and smooth and this is the one that I'm after...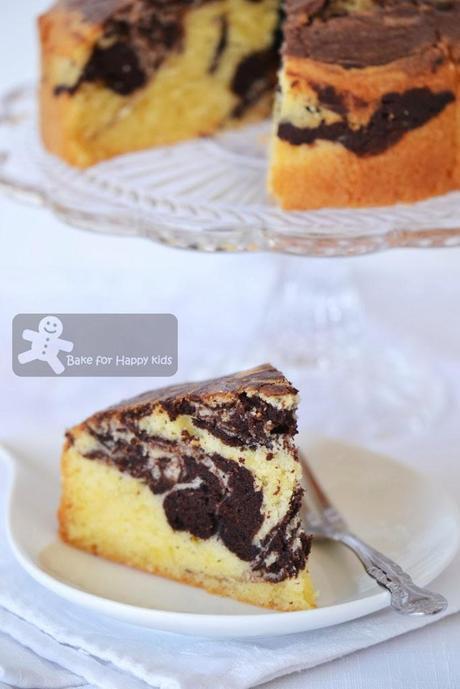 Yes... You are the nice BUTTERY marble butter cake that I like.
Since young, we used to celebrate our Chinese New Year with Bengawan Solo marble butter cakes... I don't know why but I guess we did this because my father likes butter cakes.
I have not celebrate Chinese New Year in Singapore for more than the past decade and have not been eating much Southeast Asian-style marble butter cake since then. Southeast Asian-style marble butter cake??? Is there any difference between Southeast Asian-style marble butter cake or non-Southeast Asian-style marble butter cake? How do I you define which butter cake is Asian or which is not? Since young, I have been eating many butter cakes with my father and I think I can tell the differences...
Maybe it is just me and my opinion... I can't help to think that most typical Westerners' kind of butter cakes are typically rich in butter content with compact texture. Most of the typical butter cake recipes that I have seen are the ones that were made with creaming of butter and sugar first and then with the additions of eggs, milk, flour and raising agents. These recipes don't require any separation of eggs and their methods of mixing is usually straightforward and easy. Whereas, some of the Asian-originated fully-packed butter cakes that I know are less compact with tender crumbs and finer texture.
If you do a Google search for the "best marble butter cake recipe", you will see these two Asian-originated marble butter cake recipes. Truly, it is the best that I'm after...
Old fashioned Marble Cake by Little Teochew

Marble Butter Cake by Life is great
In actual fact, these two recipes are exactly the same recipe as it originally comes from Life is great. Mixing this butter cake requires separation of eggs and it is maximally loaded with butter... Yeah, lots of butter! There is no other liquids like milk, or yogurt in this recipe. Just eggs and minimal flour to bind the maximal amount of butter. I would highly recommend this butter cake recipe if you are a butter cake lover. It is seriously buttery but delightfully light with subtle fluffiness.
I have to say that I really have nothing to complain about this recipe except that the mixing of this cake batter can be quite lay-chay (meaning troublesome in Hokkien). Lay-chay???... As mentioned in the
recipe

, two electric mixers are required to bake this cake or unless you have very strong arm muscles... LOL!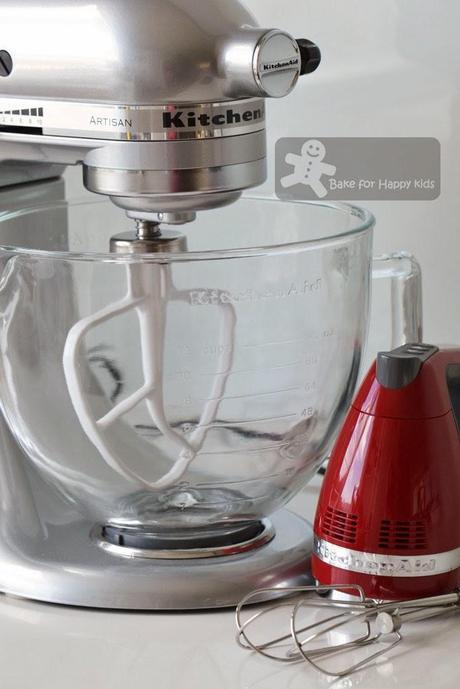 I need to use both a stand mixer and a hand mixer to bake this cake. Very lay-chay!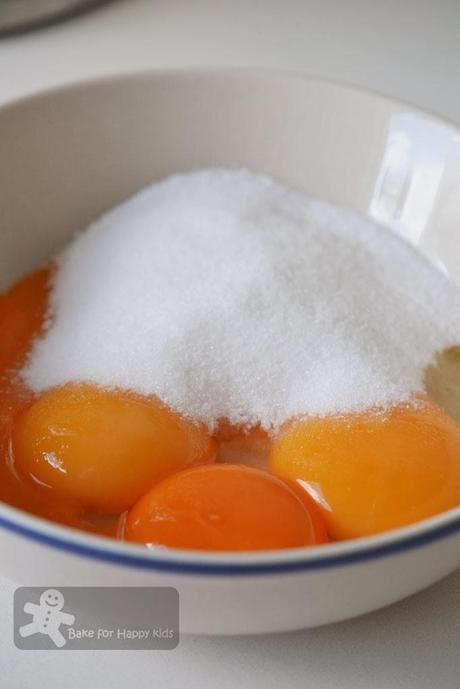 To start, whisk egg yolks with sugar until light and combined.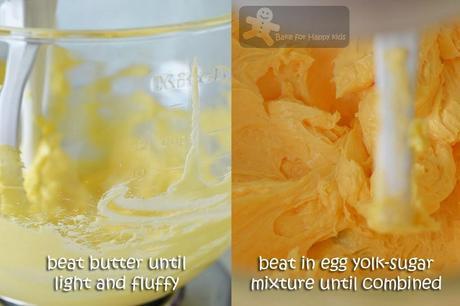 Use stand mixer to cream butter, and egg yolk mixture...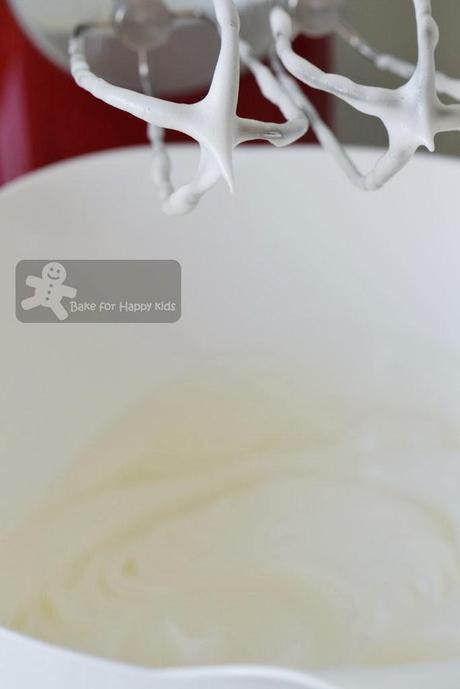 Use hand mixer to whisk egg white until stiff peaks...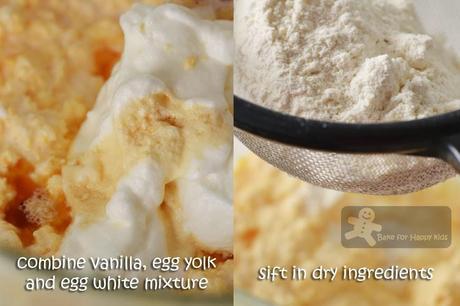 ... and combine both together!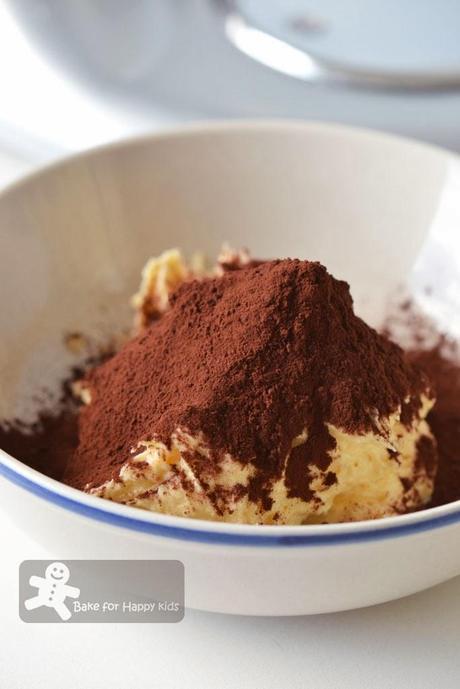 Add cocoa powder into a quarter of the batter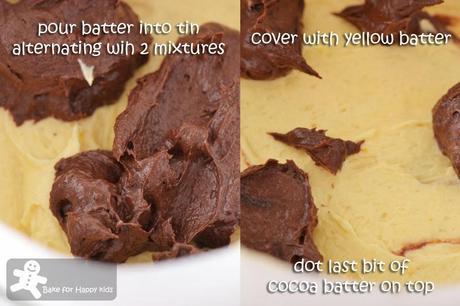 Wait! Don't bake this yet...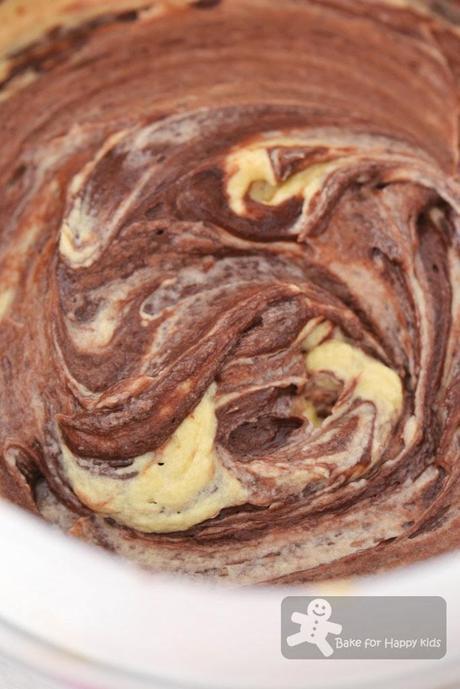 I need to make a swirl...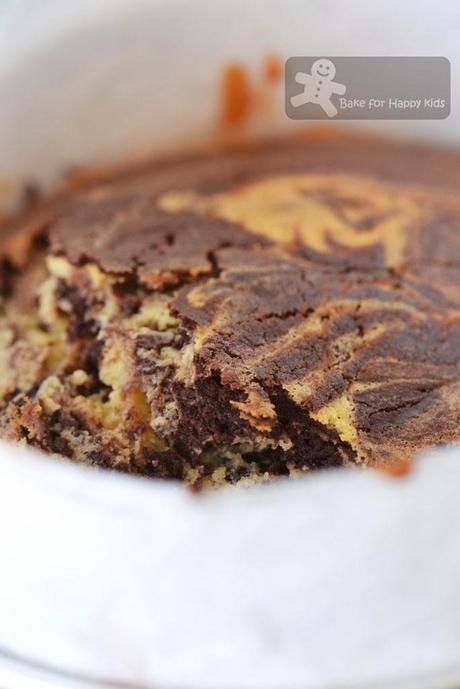 Ai ya! There is a crack on the cake surface! Not perfect?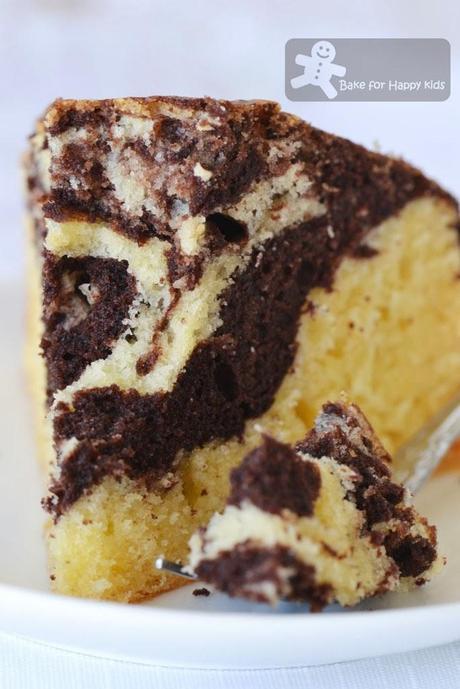 Not Perfect? Nay! For me, I can ignore the crack. This cake is perfectly buttery with delightfully fluffy texture.
Here's the recipe from Life is Great
(with my modification and notes in blue)
Makes one 20 cm round cake or two 14 cm round cakes
8 large eggs, separated
(I used 60g eggs)
9 ounces castor sugar
(I reduced to 100g for half of the recipe)
12 ounces unsalted butter
(I used 175g for half of the recipe)
9 ounces all purpose flour
(I used 135g for half of the recipe)
1 1/2 tsp baking powder
1 1/2 tsp pure vanilla extract
2 tbsp good quality cocoa powder
(I used 10g Valrhona Dutch processed cocoa for half of the recipe)
1/4 tsp salt
Preheat oven at 160°C (fan forced) with a wire rack in the middle. Line an 8-inch round cake tin

(or one 14 cm round tin for half of the recipe)

with parchment, butter and flour

or with just baking paper only

. Sift flour, baking powder and salt in a bowl. Set aside.
Cream butter in the bowl of a stand mixer fitted with the paddle attachment till light and fluffy. In a separate bowl, whisk the egg yolks with the sugar till light. Gradually add this into the butter and beat on medium speed till just incorporated. In a separate bowl, with a hand mixer, whisk the egg whites till stiff peaks form. With a spatula, fold in the meringue into the egg yolk mixture in 3-4 batches. Add in vanilla extract and dry ingredients. Stir gradually until just incorporated.
Divide the batter into two, 3/4 in one batch and the rest in another bowl. Sieve cocoa powder over the lesser batch and fold to mix well. Pour batter into tin, alternating between the two mixtures, starting with the yellow batter and ending with the cocoa mixture. Rap pan on counter several times to eliminate air bubbles. With a long skewer, swirl around the batter to create the marble effect. Bake for 40-55 mins or until a tester inserted into the middle of the cake come out clean.
Cool on wire rack completely before serving. Cake keeps at room temperature up to three days and can be frozen up to 3 months.
Note: Using half of the recipe, I have baked a 14 cm round cake at 160°C fan forced for 55 mins. I have noticed that the addition of vanilla extract has been missing in the instruction and I have added mine when I mixed the egg yolks and whites together.
There is also another recipe that I really keen to bake which is this famous Mrs Ng SK's butter cake by Wendy, Table for 2 which many Asians have baked this recipe in the form of marbled butter cake too. After loading myself with this delicious butter cake, I'm feeling a little guilty after enjoying this cake... My thighs, tummy and brain are telling me that I need to take a break now and will love to bake this recipe in the near future.
Happy Baking
Here are our friends that have joined us for this bake-along. Please visit their blogs for more of their marble butter cake baking.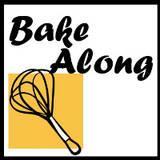 Please submit your details if you wish to link your post with this bake-along. This linking tool is open from 20 Mar to 30 Mar 2014.

Due to my travelling, we will be having a break again for Apr 2014 and postpone our coming bake-along to the dates beginning from May 2014. I'm so sorry for any inconvenience caused!
For our next bake-along, we are baking Celebration Chocolate Cake for our bake-along 3rd anniversary which is to be posted on 5 May 2014.
Three years of bake-along!!!??? Yup! We have baking-along for the past 3 years! Aren't we amazing?... LOL! Please join in our celebration and bake-along with us! All you need to do is to bake a yummy chocolate cake and blog hop with us for the next 10 days.

To blog hop with us, simply copy and paste this linky HTML code into your blog post where you want the blog hop list to appear. Make sure you are in HTML view/mode when you paste in the code. 
get the InLinkz code
Before using this linky tool, please make sure that: (1) Your post must be a current post. (2) Please mention Bake-Along in your post and link back to any of our hosts' Bake-Along post, (Joyce, Lena or Zoe). (3) Appreciate if you can display the Bake-Along badge in your post when linking up with us. Cheers!