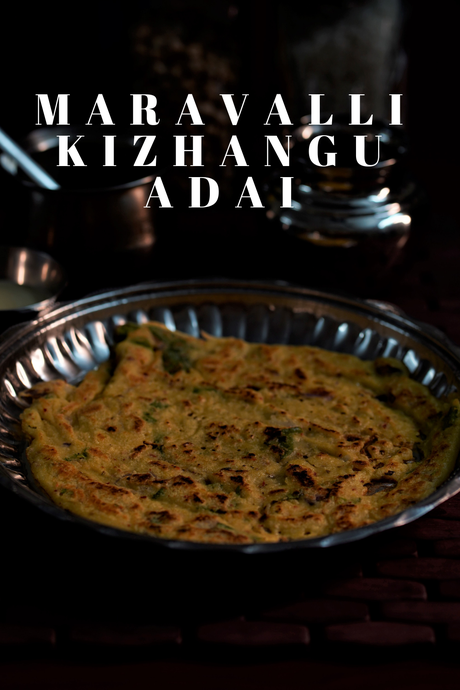 maravalli kizhangu adai | tapioca adai - instant idea of making dinner or breakfast.its a variation of usual adai we make. Addition of this maravalli kizhangu makes it more healthy and tasty.This maravalli kizhangu is also called as kappa kizhangu, tapioca or kuchi kizhangu. It is widely used for making tapioca chips in different shapes. And the steamed maravalli kizhangu is a famous and easy snack recipe for tea time. In kerala they call it as kerala kappa. I already posted that recipe. You can check here ( kerala kappa).
What is the harvest season for maravalli kizhangu to get fresh ones?
You can get fresh ones during august to march. We can grow tapioca in our backyard also. It is grown in my aunts place. So we used to get fresh ones.
How to clean maravalli kizhangu(tapioca)?
You should remove the thick outer skin of kizhanghu. It is easy to remove. As you saw in stepwise pictures and video, once you cut one side , you can easily take off full layer.
Serving suggestions for tapioca adai
It is good to have with coconut chutney, peanut chutney, thakkali chutney or with sambar varieties.
Tips
Clean the kizhangu properly,otherwise it gives bitter taste.
Remove the thick fibre in centre of kizhangu . it will not get grinded.
Adjust the salt and spice as of your taste.
Video recipe for kappa adai
How to make maravalli kizhangu adai:
Soak idli rice and raw together in enough water for 2 to 3 hrs
And all dals(channa dal, toor dal, moong dal and urad dal) to be soaked in enough water for 2 to 3 hrs.
Meanwhile, clean the kizhangu and grate it. Chop into pieces, remove the skin and grate it.
Now wash the rice and dal and rinse couple of times.
Firstly grind the rice in a mixer as coarse. To it add 2 cups of grated kizhangu.
Grind to smooth paste and transfer to a bowl.
Like same grind dal along with red chilies to a coarse mixture and add rice batter.
In this mixture, add turmeric powder, hing and salt. Mix really well.
Add finely chopped curry leaves, onions, green chillies and coriander leaves.
Mix well and let it sit for atleast 20 to 30 mins.
Heat dosa pan, grease with oil and pour a ladle full of batter.
Make adai as you make like dosa(swirl it). Drizzle lots of oil and cook in medium flame for a minute.
Flip over other side and cook for another one minute or cook till it turns crisp.
Serve with your favourite chutney recipe or sambar.
Check out these breakfast & dinner recipes by clicking it.
Scroll down to see the stepwise pictures and cooking method.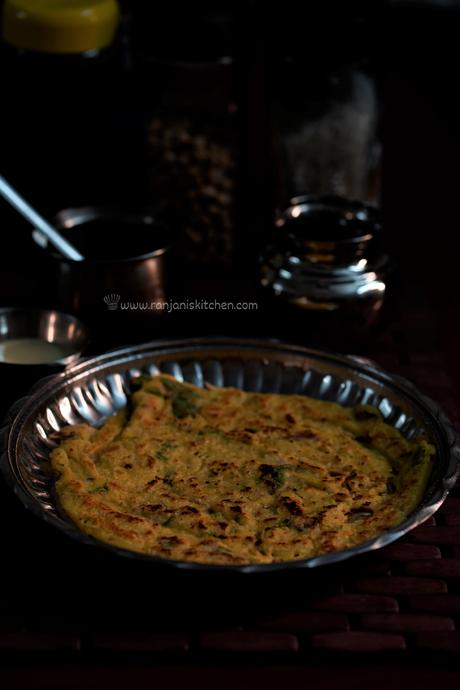 (Visited 1 times, 4 visits today)