On the weekend of June 15th one of my best college friends/roommates married her soul mate... and Aaron and I were happy to be there for Kimberly & Emilio's special Day.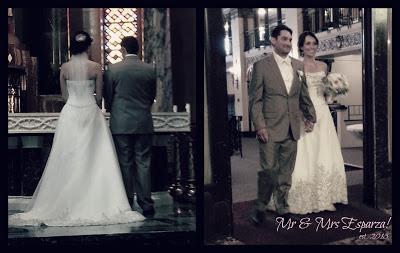 Kimberly & Milo live in Gallup, NM which means that our visits with one another have been limited to Bachelortette parties and bridal showers, but none the less- it's always great getting to see her and there has just been something SO different about her these last few times.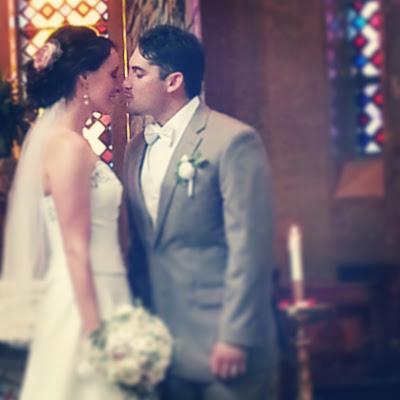 [...you may kiss the bride]
It is clear to me that Kimberly is very much in love, she is the happiest I have ever know her to be and it's wonderful. Milo seems like such a gentlemen and the two of them completely compliment one another, it's the sweetest thing ever! Kimberly is a country girl at heart and Milo, her handsome cowboy, really has her roots shining bright.
For wedding weekend, Aaron and I had gma & gpa Ertle take Avrie for the weekend. I dropped her off with them on Friday night as there were headed up to the lake- Avrie loves the lake, so I was very excited for her to spend time with grandma & grandpa until Sunday. I knew that she would have a blast! And she did- more on that later!
Saturday morning Aaron and I were up early and got ready for the wedding. Our two our drive brought on so many "remember when's" etc... as we were both UMDers. We have traveled 35N So so soooo many times!
We arrived in town about an hour and a half before needing to be at the church. Aaron and I stopped in to Blackwoods before the wedding for some afternoon apps and to visit with ours friend Jayme's "little" brother in law, Tom. He served us well and whipped up a pretty tasty peach bellini, on the fly!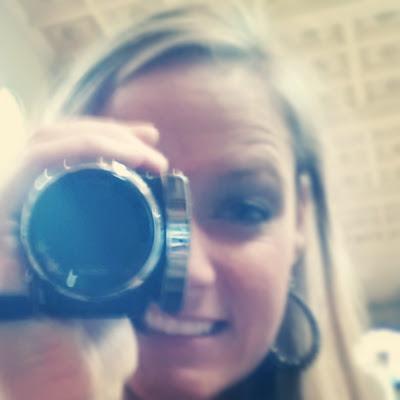 [videographin' yo!]
Kimberly had asked me to be in charge of video recording some parts/or all of the ceremony. The perfectionist in me was nervous, but I think I did ok!? I just held the camera from the second row of the beautiful Cathedral of Our Lady of The Rosary in Duluth.
We headed to the church, located the camera, found ours seats and waited for the beautiful bride to make her walk! She was gorgeous, and of course I was crying (and probably making the camera shake). Aaron was in charge of snapping pictures with either my camera or my cell phone and he did great job making sure to get enough of the bride and her dress (the most important part). One of the most memorable moments from the ceremony HAD to be when the Pastor, Father Jerry's, phone rang- in his pocket- mid-sermon. He flawlessly checked each pocket (while he continued to speak, not missing a beat) and silenced the phone! He's a pro- and later on at the reception Aaron spent over an HOUR talking with him. We definitely understand why Kimberly & Milo would fly this retired Pastor up to Minnesota (his first time here) for their wedding, he was great!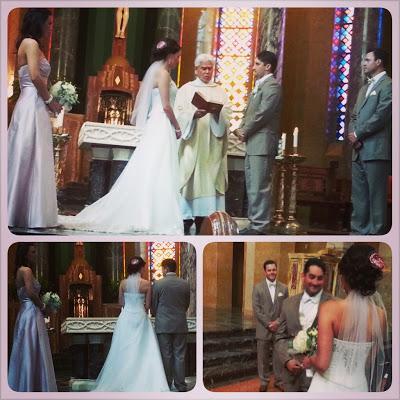 [a story of i do]
After the ceremony, we headed down the hill to have another cocktail, ala Tom and then checked into our hotel down in Canal Park at The Suites Hotel at Waterfront Plaza. We settled in, freshened up and took some selfies.
Next up was reception time! This would be our second wedding at the Graysolon Ballroom
 in downtown Duluth. We were welcomed with a table of family tributes, photos of the couple and a wedding hashtag #miloloveskiki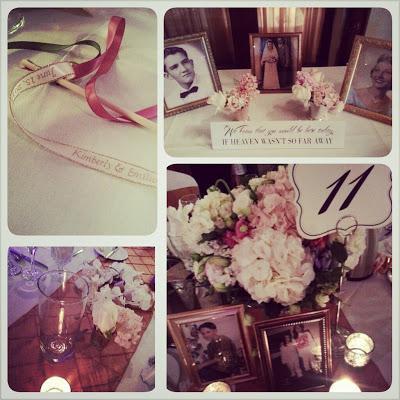 [some of the details]
After signing the guest book and grabbing a few snacks I roamed the reception room taking photos of all the fun details. My favorite detail, the tables numbers, required me to walk around an look at each of them. They had photos of each of them at the age matching their table number- SO CUTE! Meanwhile Aaron was chatting it up with Father Jerry- so I joined them and had a great laugh or two as he told some great stories AND we called him out on the phone ringing! hahaha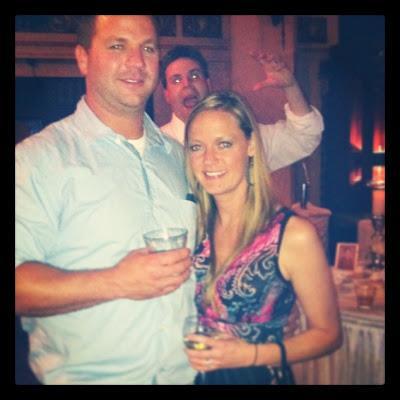 [photo by amber, photo bomb by gabe!]
For dinner Aaron and I were seated with Amber & Gabe, we LOVE these two!! Amber is a friend of Kimberly's from high school and her hubby was the perfect match for Aaron. We had so much fun hanging out with them all night. After tons of food, dancing, drinks, pretty desserts, laughs and even a late night beer at the local hippie hang out- we all called it a night.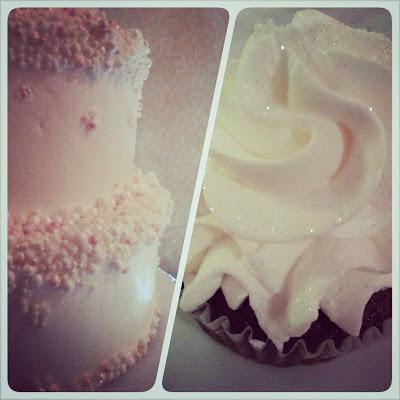 [some of the prettiest wedding desserts i've ever seen]
The next morning (Father's Day) it was a GORGEOUS day in Duluth. After packing up the car and checking out of our hotel we grabbed a Caribou and walked Canal Parks, Lake Superior boardwalk. The sun was shining and it felt great! The previous day it was a bit overcast and quite chilly for a summer day, so this was refreshing!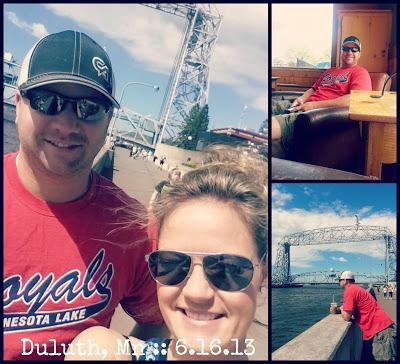 [a sunny morning in duluth!]
After our walk and some photo taking we headed back for home. We had a special little Mann's 4th Birthday Party to attend, as blogged about HERE.
We had a such a great time celebrating with the new Mr & Mrs Esparza on their wedding day. We wish them a lifetime of love and laughter.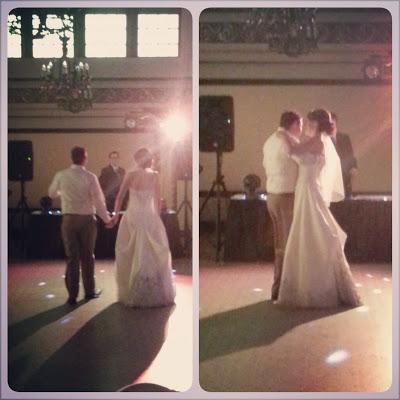 [their happily ever after...]